Voice Assistants Are the Future of Control and Automation in the Workspace
Rapidly advancing voice assistant technologies from the consumer market are fueling a new era of voice control in the commercial tech industry.
Leave a Comment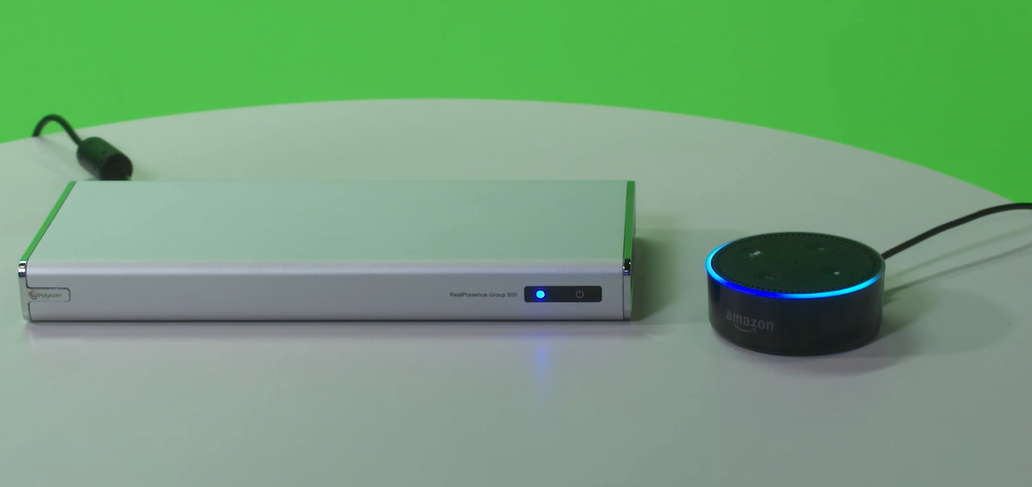 "Alexa, start the meeting."  Sooner than later, this utterance may become the most common phrase in workspaces across the world.
Parlaying the momentum of products incorporating voice control technologies in the consumer electronics market, voice assistant technologies are making their way into the commercial technology market.
Providing users with the same advantages as consumer products that incorporate voice assistants, including ease of use and additional system control flexibility— voice-enabled products are poised to revolutionize the way businesses interact with technology.
Voice Assistant Surge in Popularity
This past December, the research company SAR Insight & Consulting released a study that estimates 2.2 billion digital assistant devices will ship in 2017, and by 2022 that number will increase to 3.6 billion.
Fueled by the rapid advancements in artificial intelligence, SAR Insight & Consulting says the voice assistant market shows no sign of slowing down.
"Digital assistants are rapidly becoming an essential part of connected voice control devices, introducing and expanding the base of users to voice assistant UI [user interface] across a broad range of vertical markets," says Dennis Goldenson, director, voice technologies, SAR Insight & Consulting.
"Various industries now integrate voice technology as a key feature, including smart phones, speakers, headphones, televisions, PCs, appliances, automotive and enterprise."
Goldenson says manufacturers are aware of the need to make voice-enabled devices easier to interact with.
SAR Insight & Consulting findings support Goldensen's opinion by finding next generation voice assistants will be able to engage in simulated conversations and narrative platforms.
SAR emphasizes that, in order for these products to be successful, contextual conversations which engage users must take place.
"There is a growing consensus on the need to build voice controlled devices that are context-aware; [that] can sustain conversation and detect emotion based on human behavior," asserts Goldensen.
"This requires AI [artificial intelligence] to respond in a more natural and intuitive—human way. It's important that AI is capable of understanding the contextual emotions, as well as the semantic message itself."
"It also has to react appropriately when it comes to the content and the type of reaction. And its reaction has to adhere to learned conventions."
"Voice controlled smart speakers already react emotionally appropriate in some situations and will continue to advance in deep learning architecture."
Entering the Commercial Electronics Market
Lost in the shuffle of holiday activities Amazon Web Services (AWS) announced Alexa for Business.
AWS says that through its Alexa for Business program, businesses can integrate voice control with Alexa into their work environments to increase productivity.
AWS says it will provide businesses with all of the tools and resources necessary for companies to setup and manage Alexa voice control devices at scale, while enabling private skills and enrolling users.
Amazon also says that its Alexa for Business program leverages the features that users are familiar with through their consumer products for implementation with personal and shared commercial solutions.
Amazon states users can employ these voice control options:
To join meetings in conference rooms, a user can say, "Alexa, start the meeting." Alexa will then turn on the video conferencing system and dial into the conference call.
Alexa can also be used to help around the office. Amazon says users can access custom skills to help with tasks around the office such as finding an open conference room, reporting on an equipment problem and ordering more office supplies.
Amazon says users of personal voice control devices in the office can perform tasks such as enabling hands-free calling and messaging.
In addition, personal device users can:
Automatically dial into conference calls and join calls via voice assistant from home or on the go.
Employ Alexa to check their calendars, schedule meetings, manage their "to-do" lists and set reminders.
Alexa can be used to find information in popular business applications that include Salesforce, Concur and Splunk.
One of the most popular uses of voice assistants such as Amazon Alexa will be to engage in conferencing activities.
Alexa for Business works with a growing number of meeting platforms that includes Amazon Chime, Bluejeans, Zoom, RingCentral Meetings, Cisco WebEx and Skype for Business.
Amazon is also offering the commercial tech market the ability to build custom skills through its Alexa Skills Kit and Alexa for Business APIs to help integrators tailor their installations to their exact client needs.
Polycom, Control4, Crestron Are Early Suppliers
Brian Phillips, senior product marketing manager, Polycom, says his company has noticed the adoption of voice assistant technologies in the consumer market, and it has also received interest from clients about the technology.
"We see Amazon and its Alexa for Business initiative as a logical natural language partner as we look to improve our video conference experience," states Phillips.
"There is growing demand and use of Polycom solutions already as companies are investing in tools that enable employees to collaborate seamlessly. Making the Polycom experience easier to use through voice command should foster and increase this momentum."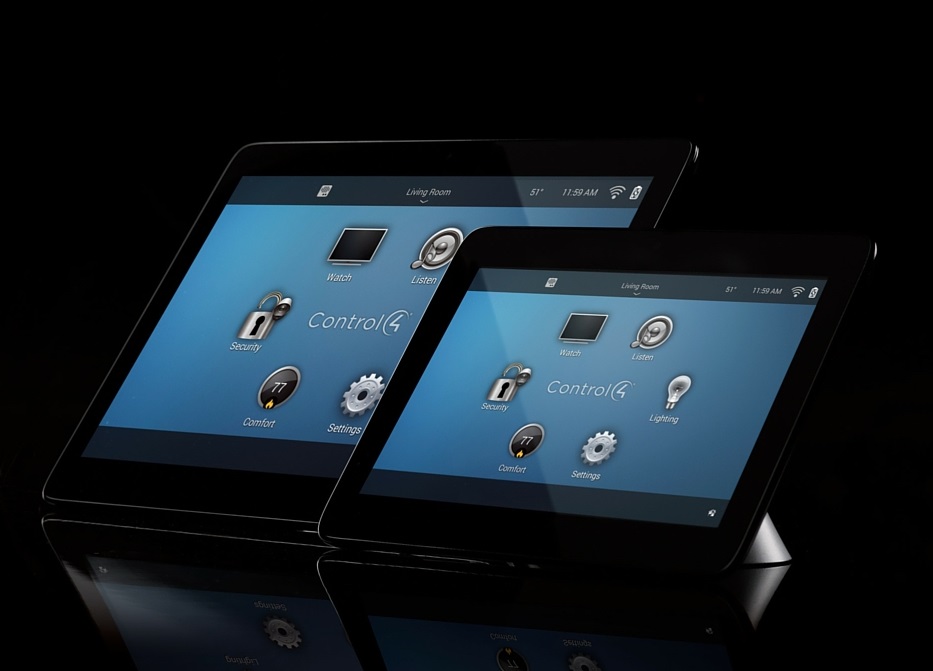 Through its testing, Phillips adds that Polycom wants to make collaboration so easy for users that they don't have to think about how to use its products.
"We want to bring the human element back into technology, and voice assistants help conference participants forget about the technology and focus on collaborating with one another."
Mirroring the interest that has been developing in the consumer electronics market, control and automation companies are finding increasing voice assistant interest from business users.
"If a client hasn't already asked for voice control, you can guess that they will within the next year or two at least," — Billy Lally, founder, Mode:Green
Control4, a Utah-based manufacturer of control and automation systems that are widely used in the residential market and in commercial tech applications, says business users want the same features as consumers with it comes to control options.
"Voice control is just as convenient and useful in a commercial tech setting as it is in a residential setting," states Brad Hintze, senior director of product marketing, Control4.
"The goal of integrating voice control into a project should be to make control faster, more intuitive and customized to user needs."
Future-Proofing Commercial Tech
Managing client expectations and designing the user experience are absolutely critical elements that Hintze says must be prioritized from the integrator perspective.
Hintze emphasizes that unlike homeowners that live with these technologies on a daily basis, users in a commercial environment change on a regular basis.
"First and foremost, it is essential that the technology used in a commercial tech installation can be easily picked up and used by anyone in the room with no training required," stresses Hintze.
"Unlike residential installations, the end users in commercial environments are constantly changing and include employees or guests that in many cases are using the technology for the first time. Secondly, the technology must work every single time. Otherwise, users will immediately alienate it."
Bill Lally, president and founder of Mode:Green says one advantage integrators in the commercial tech market have over residential integrators is that a commercial system is capable of providing a better user experience than systems used in homes.
According to Lally, a commercial tech system's higher usability potential lies in the fact that commercial tech integrators don't have to incorporate extraneous features that some home systems require.
"In a home, people get used to how their systems work and have their setup customized to their music, lighting and other preferences," says Lally.
"In commercial spaces, there's more variation across users, where a system might be used for a meeting, presentation, training session or video conference all in the same day, by multiple parties."
To deliver the same easy experience that voice control provides in residential, systems need to be designed with all possible functions and use cases in mind, he says.
Lally also states that voice commands are different than the control methods integrators have traditionally used for system control.
He says that devices like tablets can be used to provide detailed control of specific lights, speakers, projectors, displays and other components, but issuing those commands via voice assistant can be awkward.
Keep it Short & Sweet
Hintze says a good way of designing voice assistant based systems that are easy to use in commercial office environments is to keep names and commands succinct.
"If you use odd names or long commands that force users to think more about how they should say something rather than just saying it, then as an integrator you've failed them," he adds.
Good examples of commands in a boardroom for example include:
'turn on the projector'
'turn off the board room'
Lally recommends that integrators prepare for these client requests by designing systems with voice provisions in mind, even if they don't immediately include the technologies.
"If a client hasn't already asked for voice control, you can guess that they will within the next year or two at least. Dealers can keep this in mind and design systems that are future proof, and can have voice control added."
"It can be a way to gain new business, or in this case, add repeat business to already completed installations as an upgrade," he states.
"Voice control is new for commercial tech—it's really just coming into its own, but the technology is developing rapidly.

As the major manufacturers begin to certify more and more interfaces the implementation will also become simpler and more powerful.

Cloud-based voice systems are allowing virtual integrations that are seamless to the user, without necessarily having to be physically connected to the back end."
If you enjoyed this article and want to receive more valuable industry content like this, click here to sign up for our digital newsletters!