Coffman Media, the Digital Signage Specialists
Total Tech Summit offers integrators a chance to deepen, enrich relationships.
Leave a Comment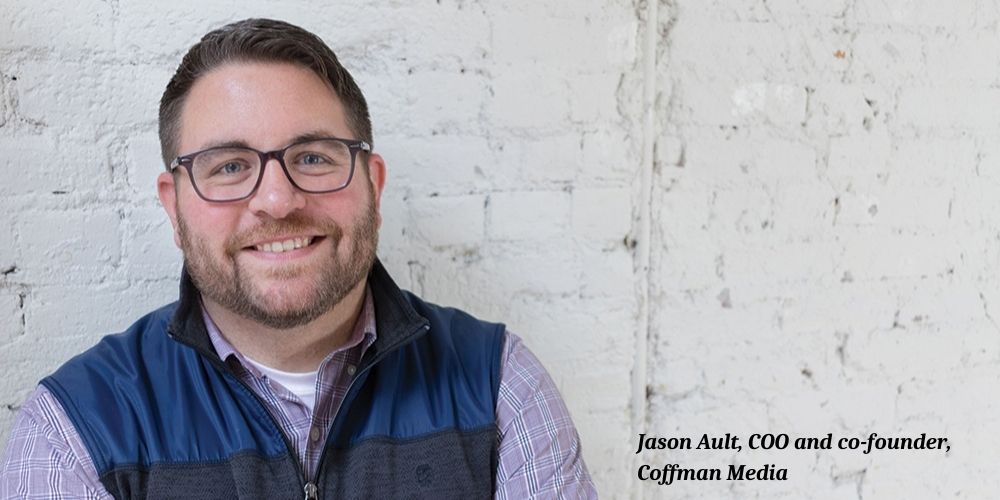 Some integrators have a jack-of-all-trades approach, touting their expertise in everything from sound-reinforcement rigs to control-system programming. By contrast, Coffman Media, founded on February 1, 2010, in Dublin, Ohio, positions itself as a specialist commercial digital signage integrator.
Jason Ault, COO and co-founder, describes the company's focus as "an inch wide and a mile deep." That specialization has served Coffman Media exceptionally well, enabling it to tackle everything from traditional digital signage to interactive, highly customized creations. "Really," Ault begins, "whatever our clients dream up, we can help them bring that to life." 
Coffman Media's clients stretch across a wide swath of vertical markets, including cannabis, quick-service restaurants (QSRs), retail, healthcare, education and public venues. What's more, although the company only has one physical office at present—a second location will open in Jacksonville, Fla. this June—it has tackled applications across the world, including in Saudi Arabia, Trinidad and Tobago, Jamaica and Central America. "Pretty much anywhere our clients want to grow or go," Ault says, "we can help to facilitate their needs." 
As a digital signage specialist, Coffman Media has forged strong partnerships the signage stakeholders. Ault mentions that the company has become master partners with both Signagelive and EngagePHD. With respect to displays, Ault highlights Coffman Media's relationships with vendors like LG, Samsung and PPDS; moreover, he mentions key partnerships on the media-player side with BrightSign, Bluefin and IAdea. The goal of these close relationships, he says, is to allow Coffman Media to be an asset to them in the same way that they're an asset to Coffman. "It really has become a symbiotic relationship," Ault describes, "where there's not a project that we can't tackle." 
Coffman Media's strength and expertise notwithstanding, it faced the same COVID-19-related challenges that every other business did. "Our mantra was 'pivot or plummet,'" Ault says, proving that leadership knew the stakes. After all, many retail, QSR and corporate clients were turning off their service, and there was no clear idea when it would resume.
"We quickly shifted into doing some audience temperature recording and things of that nature," he explains, adding mask detection as another sweet spot. Coffman Media even got into the sanitizer business, leveraging its existing work deploying systems that might be used for sanitizer dispensing. "We linked up with a local Ohio company that was producing everything from the bottle and cap all the way to the ingredients inside," Ault recalls. Thus, it was not only a profit center for Coffman Media but also a great way to support a local business. 
Thankfully, although the COVID-19 pandemic isn't over, normalcy is beginning to return. As a result, Coffman Media has tapered some of its pivot areas and returned to its core strengths. "We're heavily focused on helping out retail [and] quick-service restaurants, especially in the drive-through space," Ault explains. "We're still doing a lot of refreshes and revamps because many of our customers are now in that tech-refresh cycle." In short, Ault says, his company is working to help clients transition their digital-signage ecosystem to the next phase. This aligns with what he describes as the best part of working in our industry: "Providing solutions for people's objectives." 
When I ask about Coffman Media's first Total Tech Summit (TTS) in 2021, Ault says simply, "We were honestly blown away by it." Comparing TTS favorably to shows like InfoComm and DSE, he says it allowed his team and he to network more intimately and learn from those peer-to-peer connections.
Ault emphasizes the spirit of collaboration and unity that suffuses TTS, saying of fellow integrators, "We may be in a competitive overlap at some point, but it just seemed everyone wanted to help one another."
He also praises the breakout sessions, saying that they offer the opportunity to "hyper-target" to the right vendors. "I would say it deepened some relationships," Ault adds, saying he learned more about partners' display products and new direct-view LED lines. He also notes forging meaningful connections with TD SYNNEX and DISH Network. 
When I ask about plans for TTS 2022, Ault responds, "I would say it's definitely worth the investment—again, just from the peer-to-peer learning." In fact, he shares, a vendor partner asked Coffman Media's opinion about whether it's worthwhile to participate a sponsor. Ault's answer? Without a doubt. "It's absolutely worth the few days to go down and immerse yourself in the experience," he concludes.