Deliver The Right Message. To The Right Audience. At The Right Time.
ALP is the platform to enhance the next generation of digital signage.
Content from our Sponsor
Leave a Comment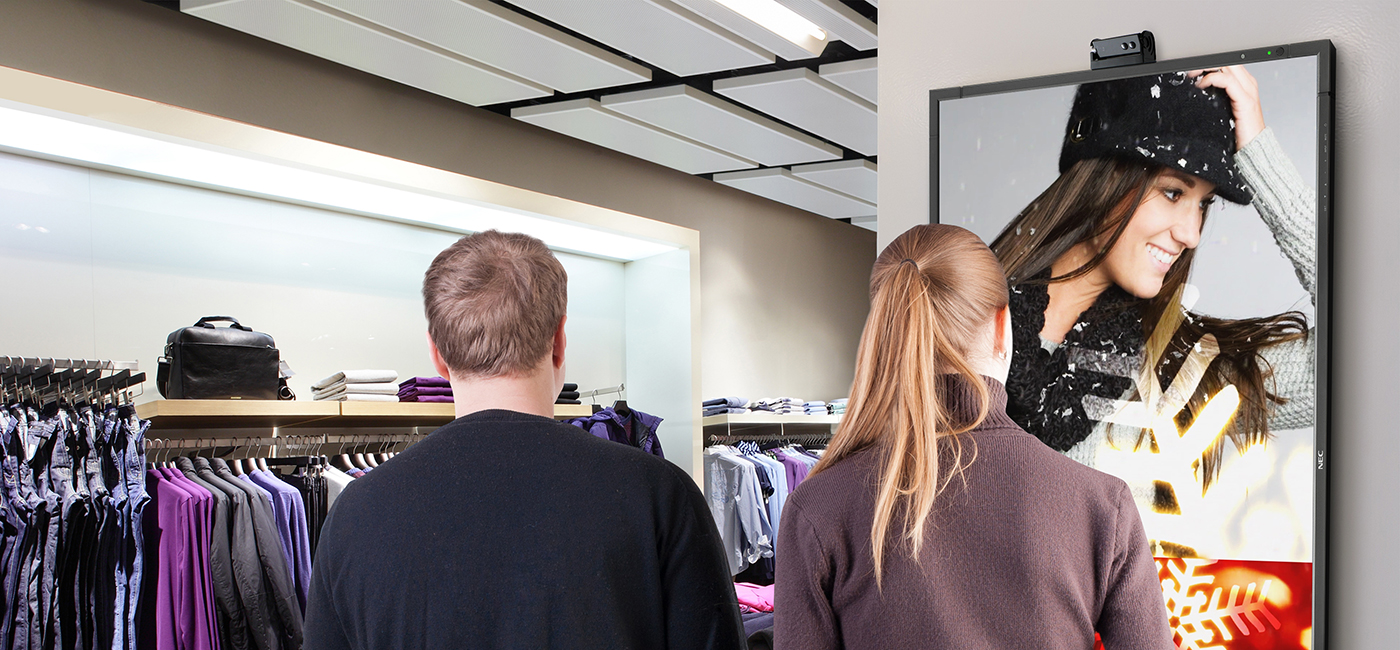 The NEC Analytics Learning Platform (ALP) is a powerful business intelligence solution providing retailers with real-time insights to engage customers and drive revenue. The NEC ALP combines NEC's advanced video analytics with its digital signage expertise to make retailers smarter through big data, content matching, and delivering relevant, impactful content.
NEC ALP gives retailers the ability to provide customers with a personalized experience through real-time, relevant content triggered by demographic data such as age and location. This also provides retailers with valuable insights on the impact their content has, creating more opportunities for consumer engagement, which is invaluable to growing their business.
ALP is the platform to enhance the next generation of digital signage, elevated by personalized experiences that drive your audience's journeys — and provide you with insights into customer purchasing behavior and preferences.
ALP uses demographic data delivered via multiple sensors (camera, beacon, RFID, etc.) to automatically build an engaging experience for your shoppers. The platform collects valuable anonymous consumer data, along with other rich-context data feeds, to drive insight and understanding and deliver key business intelligence via back-end dashboards.
ALP is a hybrid solution that uses cloud services and an edge-computing appliance to act as the conduit that feeds in-store data to the cloud, while also driving real-time content delivery — not only analyzing your data but also delivering programmatic content to your digital signage displays.
All ALP data is 100% anonymous, with the platform collecting only demographic data, along with weather, inventory, store traffic and other contextual information to provide deep insights in order to deliver the right message at the right time to the right audience. That delivery is a seamless one for your consumer, never interrupting content with a targeted message. So the experience feels welcome and natural, never intrusive.
The system consists of hardware, software, cloud services, managed services, and big data analytics. Locally in-store, the platform consists of an edge computing appliance, cameras, and sensors. The system is designed with full API integration into key digital signage content management systems (CMS), allowing to deliver and trigger content onto different media player platforms. The triggered content is then displayed on NEC Display large- or small-format displays.
As a complete platform, NEC ALP includes everything from consulting, software, hardware, cloud computing, customized software development, physical installation, software and hardware integration, integration into key content management platforms, and content creation capabilities. The platform also includes on-site, 24/7 service and maintenance, including hardware, software, and managed services support.
With NEC ALP, we're helping change the narrative of what defines digital signage in retail. Instead of being limited to traditional architecture such as a media player with apps, NEC ALP includes data analytics with CMS integration to enhance customer engagement.