Digital Signage Industry Pioneer Lyle Bunn Remembered for Enthusiasm, Innovation
Digital Signage Federation founding member Lyle Bunn died last week at age 63 in his home in Brighton, Ontario, Canada, after fighting colon cancer.
Leave a Comment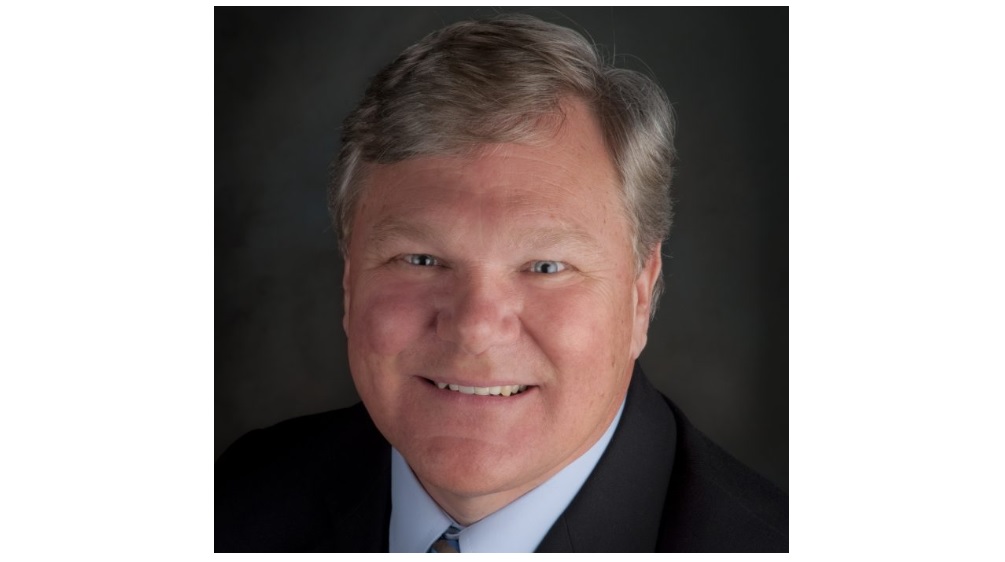 Lyle Bunn, a pioneer in the digital signage industry whose "great joy [was]…touching many individuals and organizations, since the inception of the digital signage industry," died at 63 on Oct. 9, 2018 from colon cancer in his Brighton, Ontario, Canada, home.
This week, he was remembered for his contributions to an industry that has continued to mushroom in popularity since his days attending the Digital Retail Expo, the precursor to what is today known as the Digital Signage Expo.
"With Lyle's passing, I am reminded of the fragility of life and how short a time we are all really here," says Digital Signage Federation chairman Richard Ventura. "Over the years, I've gotten to know Lyle, both as a person and as a member of our industry. He was ubiquitous in our industry, insatiable in his desire to learn and teach, and genuine in his enthusiasm and gentle manner.
"He will be missed and he will be remembered. On behalf of the leadership and members of the Digital Signage Federation, our sincerest condolences to his family," said Ventura.
Alan Brawn, principal at Brawn Consulting, called Bunn "truly an original and he left us far too young.
"He was one of the few that saw digital signage as more, from the early days of the DRE and continuing until his passing," he says. "He was a vocal proponent of the effects of digital signage on the viewer and an advocate for the need to look at content in a broader sense to be used as to tool to resonate with the viewers.
"He wrote a lot, consulted a lot, conducted a lot of seminars, and was one of the major voices of the industry especially in the early days. On a personal level, I found him to be one of the best interviewers I have ever seen.
"We would go to dinner and he spent the entire time asking questions and taking notes on what was said. He did that with everyone. If asked to sum it up, Lyle Bunn was a nice man who made a difference in the lives of others," says Brawn.
Brawn called Bunn "one of the best self-promoters I have ever seen—and I do not mean this negatively. He inadvertently taught me the value of that. He would preach that, if you did not have a platform, then nobody would hear you—a good lesson to learn for sure if done properly."
Lyle Bunn: Digital Signage Federation Pioneer
Bunn not only attended the first DSE in San Francisco in 2004, but he was also the first official Digital Signage Federation member, says Exponation president and COO Chris Gibbs.
"He dedicated countless hours over the years to educate and advise DSE attendees and was one of the kindest most sincere people I have ever met," says Gibbs. "I will miss that ear-to-ear smile and handshake every time we met."
Unified AV enterprise account manager and director of business development Mike White called Lyle Bunn "so much more than brilliant.
"He embodied the term 'passionate.' He was always willing to give and to offer insight. He helped so many people, knowing that there was no real path for any return on his investment…Our industry's loss [is] Heaven's gain."
Rogers Communications senior manager of digital experience and creative Angie Nalepka called Bunn "a highly respected and influential personality in the digital signage business. I'm honored to say that he was a contributor to my personal success in the industry. Lyle was such an enthusiastic supporter of the digital signage industry. He often sent me words of encouragement supporting my personal success in this industry. He will be missed."
Shikatani Lacroix Design director of digital creative experience Marcos Terenzio says Bunn was "a dear friend and colleague of mine for many years and he was a true innovator in the digital experience industry.
"As an educator within the Digital Signage Federation, advisor and consultant for many years, Lyle helped countless organizations embrace digital technology and 'place-based media' as he referred to it so eloquently.
Lyle helped countless organizations embrace digital technology and 'place-based media' as he referred to it so eloquently.
"He was a mentor for me and I learned so much from Lyle. Aside from his industry expertise, personally Lyle was one of the kindest, most humble and nicest people I have ever met.
"He will be truly missed by many and will long be remembered in our industry," says Terenzio.
Bunn was an early and consistent industry influence for Real Digital Media business development manager for higher education Spencer Graham.
"When I first started out creating a digital signage network in higher education, Lyle Bunn was one of a number of industry voices I reached out to for much needed insight," he says.
"He was very kind to me and we began several dialogs surrounding best practices and those were wonderfully helpful.
"Then when attending the Digital Signage Expos over the years, we would often have a cup of coffee or chat on the showroom floor to catch up on how we both were doing. He would often attend various higher education sessions I presented and would ask pertinent questions and offer salient points in the conversation. I will miss this gentleman's kind words and friendship."
In addition to all the exploits he brought to the digital signage industry, Lyle Bunn also published a book in April 2015 named "XOXO from Dad," a book he dedicated to his daughter.
Services to celebrate Lyle's life will be held at 1pm on Saturday, Oct. 20 at the Brighton Fellowship Christian Reform Church, 204 Main Street, Brighton, Ontario. The family asks that in lieu of flowers, donations be sent in Lyle's name either to the Canadian Cancer Society or to the American Cancer Society.