Creative Touch Marks Optoma Expansion into New Display Category
Optoma Creative Touch marks company's move into the interactive flat panel displays (IFPDs) market. New solutions can easily fit into many types of spaces.
Content from our Sponsor
Leave a Comment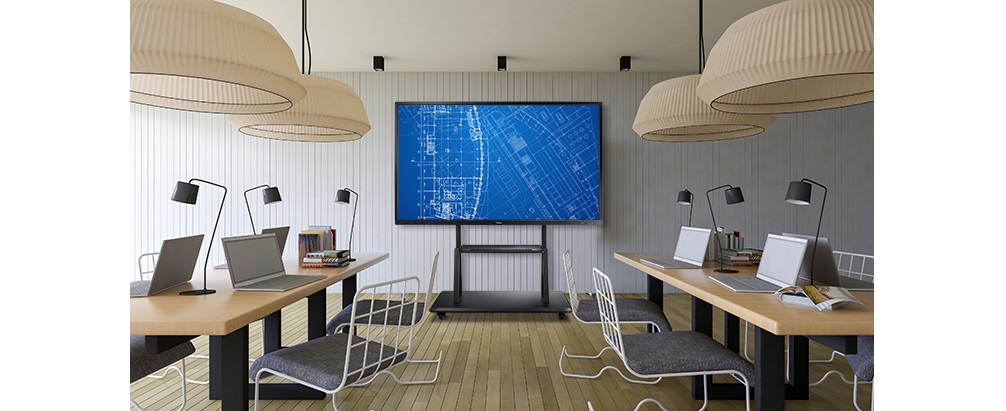 As a leader in the audiovisual solutions market for nearly two decades, Optoma has consistently focused on bringing premium quality, versatile and innovative products to market.
To address the need in the market for reliable tools that further teaching and audience engagement, Optoma has introduced its new line of Creative Touch interactive flat panel displays (IFPDs), which are designed to elevate collaborative spaces with high-definition visuals and interactive capabilities.
This expansion into a new display product category is aligned with the company's longstanding brand commitment to bring the highest quality products to market at the industry's best pricing.
According to Futuresource, global IFPD sales will increase 16 percent this year, while the U.S. will see over 50 percent annual volume growth.
Additionally, two thirds of U.S. classrooms now have an interactive display, and the level of growth is forecast to continue with the volume of IFPDs sold into the corporate market expanding by more than 30 percent in 2017 alone.
Optoma Creative Touch IFPDs deliver vivid visuals with 4K UHD resolution, and encourage easy collaboration with up to 20-point multitouch capabilities, easy-to-use annotation tools and a touch control menu. Ideal for any classroom, training room or shared learning space, Optoma Creative Touch IFPDs offer a built-in AirShare feature that instantly showcases results from polls, quizzes and surveys, actively inspiring engagement and offering immediate results analysis.
Additionally, they also feature wireless multimedia connectivity via iMirror and Screenshare, and a Blue Light Filter to reduce eye strain for comfortable viewing from every seat in the room.
Designed specifically for engaged learning and collaboration, Optoma Creative Touch IFPDs provide an ideal interactive display to effectively connect audiences in a variety of shared spaces, including:
Classrooms
Lecture halls
Corporate boardrooms
Health care
Hospitality
Live events
Houses of worship
To reassure its customers about the adoption of a new technology, Optoma is also offering a three-year advanced replacement warranty with two-way free standard shipping.
"The biggest advantage of Optoma Creative Touch displays is the overall value they provide to our customers. With the introduction of our new product line, we're once again delivering innovative displays, while maximizing cost savings for our customers in order to provide them with more advanced, interactive display products at pricing that more than justifies the investment," says Brian Soto, head of product management at Optoma Technology.
Optoma is introducing its Creative Touch IFPDs in 65-, 75- and 86-inch sizes, starting at $3,499.
For more information on Optoma Creative Touch IFPDs, click here.