Datapath on its Aetria Control Room Solution & InfoComm 2022
Ahead of InfoComm '22, Datapath offers insight into operator effectiveness in control rooms, its Aetria control room solution and where integrators fit into the equation.
Sponsored Content
Leave a Comment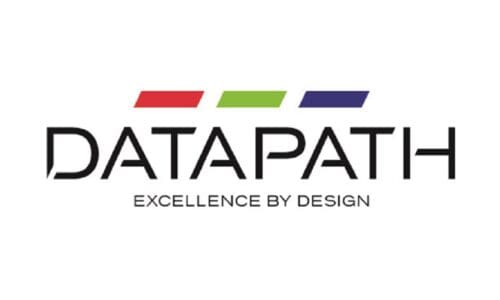 In advance of InfoComm '22, Commercial Integrator spoke to the team at Datapath to gain insight into operator effectiveness in control rooms, its Aetria control room solution and where integrators fit into the equation.
Be sure to check out the Datapath booth at InfoComm. Go to Booth # W546.
Commercial Integrator: It seems like control rooms today are becoming ever more complex. With more content, sources and data than ever before, is there a need for more technology to enhance operator effectiveness?
Datapath: The control rooms of today are far more advanced and intricate than they were historically, when the traditional large videowall looked out across individual workstations, with information collated to view on the large, single canvas.
Control rooms were previously packed wall to wall with people monitoring dozens, if not hundreds, of screens in a quest to quickly gather and synthesize that information for people in the field — whether in public safety, construction or another line of work. Now, the increased use of AV-over-IP tools means the information in control rooms can be delivered in a whole new way — and the people monitoring that information don't even have to be in the same room to be able to effectively work together and understand the information.
CI: Earlier in May, Datapath displayed and demonstrated its Aetria control room solution at ISE. Give us an overview of the Aetria solution and how it simplifies design, management and operation of control rooms.
Datapath: ISE was a brilliant experience for Datapath and a fantastic opportunity to show Aetria in that large-scale environment. With Aetria, it allows system integrators the freedom to design and deploy the right solution by following a structured, integrated process. From there, configuration of all connectivity to workstations, videowalls, sources, layouts and templates are managed and operated from a single interface. It's then ensured that system integrators can focus on their core objectives, rather than how to make the technology work.
CI: Digging a bit deeper, can you specify the components — across hardware and software categories — that comprise the complete Aetria solution?
Datapath: The Aetria platform is the complete solution and provides a central interface for all configuration and control, bringing numerous benefits to efficiency, reliability and the ability for full and fluid collaboration.
Aetria designer is the dedicated design software for the solution. Command Center is the unified interface for users to design, manage and operate Aetria. Network Manager simplifies the setup and management of the solution. Aetria WallControl allows multiple videowalls to be configured. And Aetria Workstation allows control-room operators to organize, view and control both local and network sources.
Datapath's hardware and software is used in a wide range of applications across the world, such as oil and gas, energy and utilities, and higher education, as well as businesses both large and small on every continent.
CI: With Datapath set to showcase Aetria at InfoComm, as well, what are some of the integration options and core integrator value propositions that you're most excited to talk to the channel about?
Datapath: Aetria's latest development in multi-point video management and control now supports videowalls driven directly by its Aligo receivers, automatic VSN processor switchover fail-safes, plus premium graphics support available on Aetria Workstation. These receivers are installed directly behind the videowall, with each receiver driving a single 4K screen or four HD screens. With Aligo AVoIP, content is displayed on a source-per-screen basis and controlled using Aetria Command Center or Aetria Workstation in the same way as videowalls driven by VSN controllers. It's an exciting development, and it's something we're looking forward to showing to the AV world during InfoComm.
CI: If our audience wants to learn more about Datapath and about Aetria before InfoComm starts, how can they get additional information? Where can they find you at InfoComm?
Datapath: Datapath will be at Booth #W546. So, make sure you come visit during the exhibition. Through live demonstrations of Aetria, you'll see how this all-in-one solution simplifies connectivity and control of all sources, videowalls and operator workstations for control rooms of any size. You'll also see the x-Series multi-display videowall controllers. And we're offering visitors the chance to try the intuitive Wall Designer software, allowing you to create your own dynamic displays.