Datapath DDCT Diagnostic Software Quickly Builds Video Wall Configurations
Newly announced Datapath DDCT Diagnostic Software helps professional integrators to design and install state-of-the-art video wall solutions.
Leave a Comment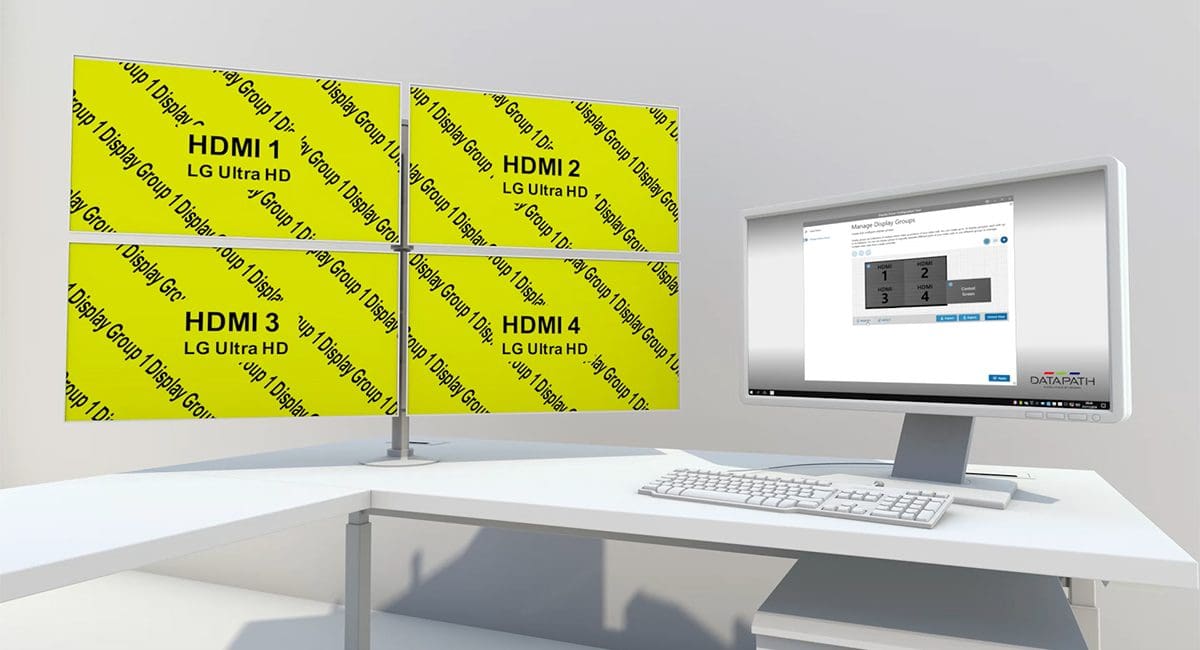 Augmenting the flexibility of its video wall controllers, Datapath announces video wall configuration software, Datapath DDCT Diagnostic.
The company says that its newly developed Display Driver Configuration Tool (DDCT) and Diagnostic Suite will be embedded as a standard feature into its products, enabling integrators to quickly configure video walls.
"Providing Datapath DDCT as standard on our VSN and iolite video-wall controllers is a huge plus for users and integrators," notes Ben Dale, product manager, Datapath.
"It provides all the essential tools needed for hassle-free video wall setup and configuration, as well as support for easily configuring multiple video walls."
Datapath DDCT Flexibility Features
A key feature built into the DDCT diagnostic software is the ability to save configurations, allowing integrators to import and export these settings for future use.
Datapath says the software comes with pre-settings for all of the major display manufacturers and recommend best wiring practices to balance loads.
The Biggest Challenges for Integrators in 2019 – Episode 40 of AV+Listen:
Some of the other features incorporated into the new Datapath diagnostic software include the ability to match displays with mixed resolutions to support the use of various display products from a range of manufacturers.
Standard Software Amenity
Along with the DDCT software, Datapath is also bundling its Diagnostic Suite software as a standard amenity.
The inclusion of this software enables users to monitor the health and status of Datapath systems. It also offers features such as the ability to capture and send system snapshots to Datapath's support team.
"We have used DDCT and our last Diagnostic Suite as part of our AVIXA-approved CTS training for several months. It's a powerful tool that helps users trouble-shoot any system issues.
"For instance, if there was a temperature concern or fault in cabling, it would have taken time to review log files to identify the root cause of the problem," adds Dales.
"Now with the Diagnostic Suite, users can see at a glance where any issues lie. Sharing snapshots with our technical teams allows us to quickly assist customers with their system."