NanoLumens on its Enablement Tools and Design Services
NanoLumens' unique product line, design and services enable partners to produce the perfect dvLED videowall solution.
Sponsored Content
Leave a Comment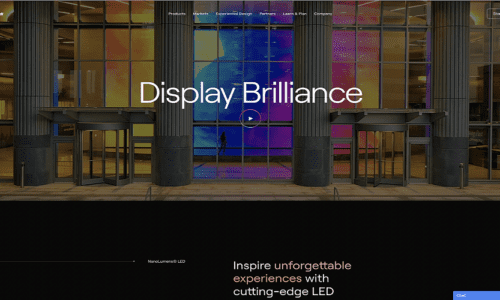 We are built differently. Nanolumens understands how to deliver first and lasting impressions. We are focused on providing the right tools, products and services to enable our channel partners to offer bespoke dvLED videowall solutions.
Nanolumens is not your typical display manufacturer. Our unique product line, our white–glove design and execution services, and our technical capabilities enable our partners to build differently. With our experienced design engineers and crafted self-help tools, we help our partners to de-risk the design and produce the perfect solution. The realization of these designs requires detailed communication and coordination with contractors.
Our expert teams of engineers, project managers and field engineers give our partners confidence that the project will deliver on time, on budget and, most importantly, exceed expectations.
Visit nanolumens.com and learn about Nanolumens' wide range of enablement tools, design services and certified training programs.