VuWall Launches VuStation KVM Solution for Video Walls, AV/IT Ecosystem at ISE2018
VuWall product introductions at ISE 2018 in Amsterdam provide new solutions for control rooms, campuses and other vertical markets.
Leave a Comment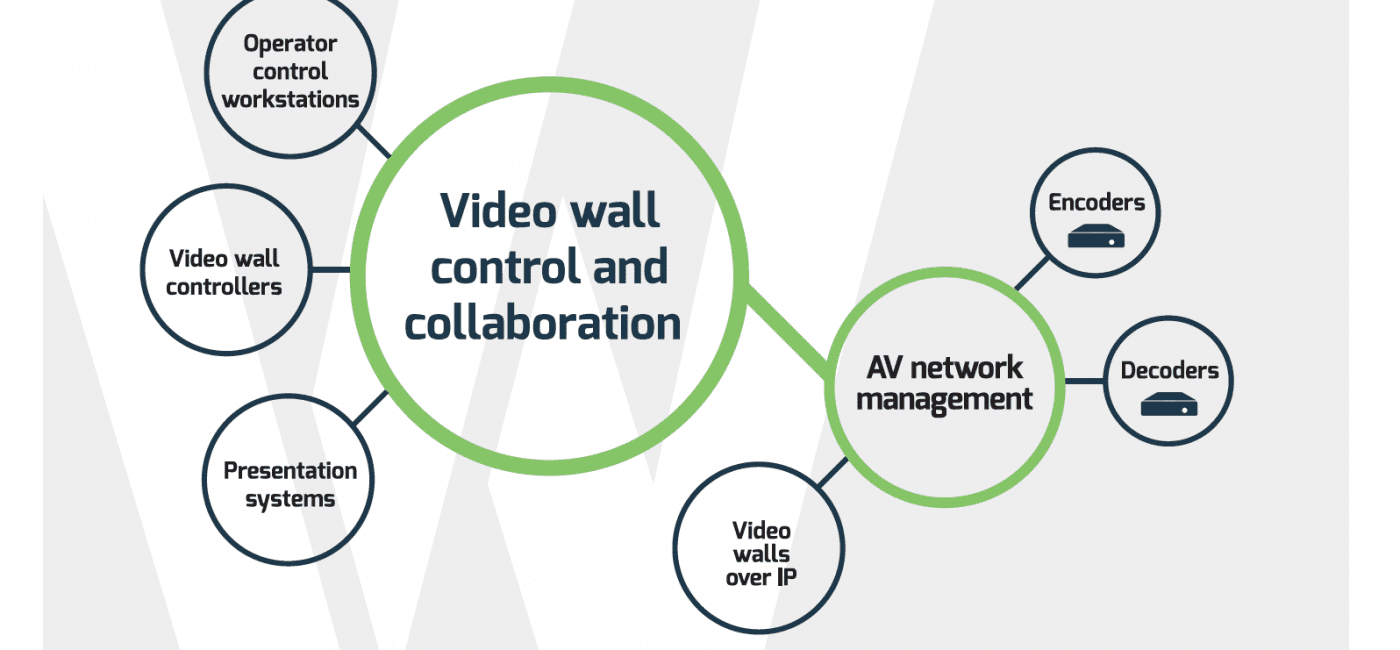 VuWall recently introduced VuStation, a KVM solution for personal video walls that allows for multi-source control inside the operator's personal working space, and other new products at ISE 2018 in Amsterdam last week.
VuWall also launched an AV/IT ecosystem and the next generation of its TRx 2.0 solution for distribution of AV signals over standard IP networks at the world's largest pro AV show.
VuStation "enables the operator to seamlessly visualize and control multiple sources from a single station with a single keyboard and mouse," according to the VuWall press release. "With VuStation, the operator can open independent source windows on his computer almost as if they were local applications."
When the user moves the mouse on one of these source windows, the keyboard and mouse become automatically active on that specific source computer and when the user moves to another source window, he or she takes control of that other source. This is still valid even if the source computers are on segregated networks.
The main advantage of VuStation, according to the VuWall press release, is it allows operators to have a mix of source windows and local application windows and to seamlessly arrange their operational work space without having to reconfigure the KVM settings to control the remote sources.
Key features of VuStation include:
Control multiple windows within one or multiple surface(s)
Seamlessly control all sources with one keyboard and mouse
Customizable view of all windows on your desk
Non-intrusive control
Intuitive interface
The VuWall Ecosystem bridges AV and IT, giving integrators the opportunities to provide what company officials call "an outstanding control room experience to their customers." All VuWall products are based on the VuWall2 software at the core. The product range includes VuScape video wall controllers; along with both VuStation, the line of personal video wall controllers and CoScape, the presentation and collaboration solution. Those three families of products can communicate with each other.
VuWall also released the next generation of its TRx 2.0 solution for distribution of AV signals over standard IP networks, designed for presentation rooms, control rooms and complex distributions across multiple buildings on campuses.
VuWall's TRx 2.0 "is the next generation of distribution of audio and video signals and content over standard IP networks," according to the company press release. The solution combines "high-end quality streaming up to 4K resolution to drive unlimited numbers of inputs and outputs, and comes with a family of encoders, decoders, and video walls over IP processors," according to VuWall.
The management of the system is accomplished through a central TRx server for an easy deployment of a large number of devices. The intuitive web interface allows users to maintain and control the systems from any point on the network.
This new product line is also designed to communicate seamlessly with the VuWall2-based product line.
Key features of TRx include:
Multibrand
Intuitive drag-and-drop interface
Bulk import and export of device configuration files
Significant cost and time saving over the lifecycle of the solution.