Zytronic Touch Controllers Reduce Borders and Integrate with Third-Party Contactless Tech
The ZXY500 family of touch controllers from Zytronic integrate with RFID, NFC and Qi; reduce non-active borders; charge through a single USB outlet.
Leave a Comment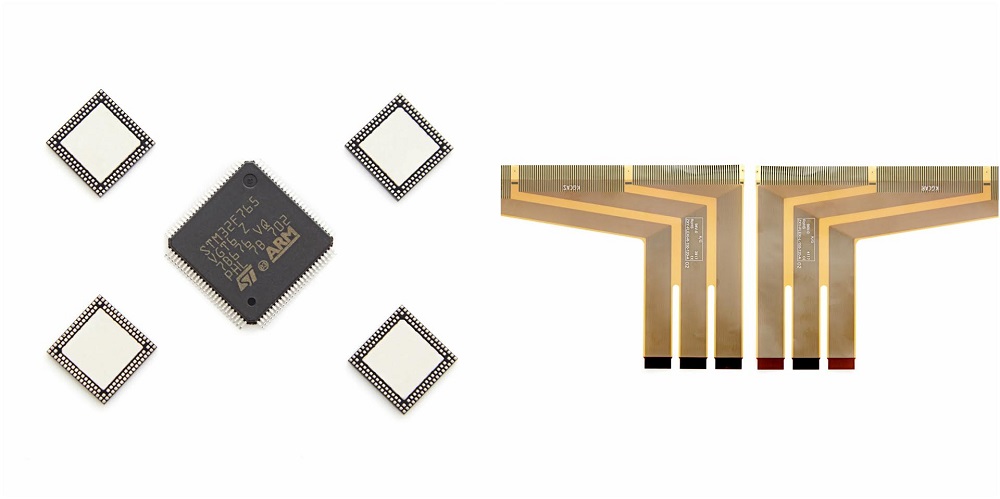 Zytronic announces ZXY500 touch controllers, which allow sensors to be designed with reduced non-active borders. According to the company, this allows a 55" diagonal touch sensor can now be designed with sub 10mm borders.
The manufacturer of projected capacitive technology touch sensors says the controllers are in response to a growing demand for narrow screen boarders in interactive video walls.
It's about more than looks, too: according to Zytronic, the ZXY500 touch controllers also pair well with the increasingly-common use of RFID, NFC and Qi phone charging technologies.
"[Those technologies] all generate wireless signals that can interfere with the operation of conventional touch screens, but the new controller has industry leading signal-to-noise ratios and sophisticated algorithms that change dynamically to reject electromagnetic interference in the operating environment."
Zytronic ZXY500 touch controllers specs: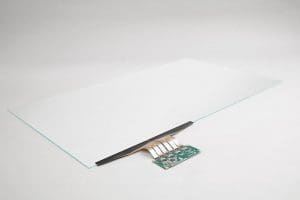 supports up to 80 simultaneous touches
updates touch coordinates in 1ms at the controller output
can be configured via firmware to operate in transmit or receive mode
40V on-board drive signal for noise immunity on displays 5″ to 86″
HID (Human Interface Device) compliant
'plug-and-play' operation with current Windows operating systems
support latest Linux and Android versions designed for multi-touch
calibration data can be stored in non-volatile memory on-board the controller
The company says the ZXY500 allows for a decreased air gap between a display and its sensor, reducing optical parallax in the display. The touch controllers can detect touches through over 8mm of cover glass, even with gloved hands.
Related: The Future of Touch Screen Technology: It's Getting Smarter
Powered by USB
The controller and touch sensor together can be powered from a 5V USB port, eliminating the need for a separate power supply.
More from Zytronic:
The ZXY500 is offered with USB output as standard, but also has options to add RS232, I2C, SPI and interfaces, to simplify system integration for industrial and medical applications. The smallest controller in the new ZXY500 controller family has been significantly reduced in size to just 61 x 64mm for the 64-channel version.

The flexible printed circuits (FPC) connecting the touch sensors to the new controllers have also been reduced to just 120mm in length, further helping to achieve a compact overall touch system design.

ASIC Custom Chip
Zytronic says they've custom-designed an ASIC (Application Specific Integrated Circuit) custom chip for the ZXY500 family which allows a reduction in the cost and size of the controller and, according to the company, the "elimination of much of the obsolescence risk associated with the use of third-party components for core parts of the design."
More on the ASIC chip from Zytronic:
The new ASIC's are also available together with a STM 32-bit ARM Cortex microprocessor loaded with Zytronic's proprietary touch detection algorithms as a 'chip set'. Customers who sign a special licence agreement may then be supplied with the core chip set together with the controller schematics and bill-of-materials.

Zytronic's engineers will then work with the client to design the ZXY500 controller directly onto a mother board within their device or system, further reducing cost and conserving valuable space.
Three Models Available
Zytronic is releasing a family of three ZXY500 controllers optimized for different touch interface sizes:
64-channel ZXY500-U-OFF-64, recommended for sensors of 5" to 20" diagonal
128-channel ZXY500-U-OFF-128 for sensors of 20" to 55"
256- channel ZXY500-U-OFF-256 for sizes above 55"
Learn more here