Videotel Digital Introduces All New Touch-less WAVE to Play
The digital signage manufacturer will be releasing an all new version of the WAVE to Play proximity sensor.
Leave a Comment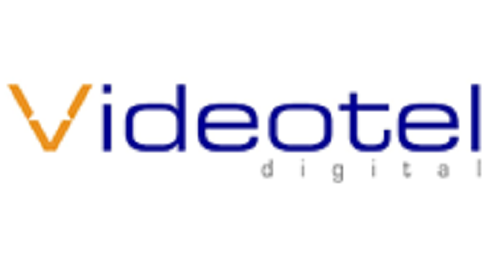 Videotel Digital, a manufacturer serving the digital signage industry with a wide variety of sensor-driven, interactive, touch-less peripherals, reliable, affordable and simple out-of-the-box industrial-grade 4K digital signage interactive media players, looping DVD players and directional sound speakers, introduced an all new upgraded WAVE to Play proximity sensor.
WAVE to Play Gen2 features two ports, enabling it to connect to nine additional WAVE to Play devices and a dial that can be set to trigger one of multiple programmed videos.
Related: AZA Partners with Videotel Digital to Launch Videotel Digital Association Partner Program
The unit is roughly half the size of the original (now 3.5" x 2.25" x 1"), making it easier to accommodate and comes with a cable that allows for dry contact triggering, which means that it can now be integrated with most media players or any other device that requires a dry contact switch. The device comes standard with three wires: 6' to connect to a player, 2' to connect to another WAVE to Play unit and a 6' dry contact wire.
WAVE to Play is a proximity sensor that responds to the "Wave" of a hand, allowing the viewer to trigger a video on a digital signage screen from a distance of between one to three inches. WAVE can be installed underneath any non-metal material up to three inches thick.
Lisa Schneider, Videotel Digital's EVP of Marketing and Sales says, "Videotel Digital's new WAVE to Play is the perfect solution for businesses that wish to interactively engage viewers on any interactive displays or kiosks. It is the perfect touch-less alternative."
To learn more about Videotel Digital's new WAVE to Play Gen2 go Here.  Information on Videotel Digital's interactive, touch-less peripherals is available Here. Information on Videotel Digital's industrial-grade, interactive digital signage media players can be seen Here.
For more product information go to https://www.videoteldigital.com. You can also email Lisa Schneider, Executive Vice President of Sales & Marketing at lisa@videoteldigital.com or call her at (619) 670-4412 x27. You can follow Videotel on twitter (@Videotel) or Facebook (facebook.com/Videotel). For new product updates use #NewatVideotel.
If you enjoyed this article and want to receive more valuable industry content like this, click here to sign up for our digital newsletters!