A New Look at Pixels and LED
When we define our terms and understand what, exactly, our eyes are processing, we can make better technology decisions and deliver enhanced client outcomes.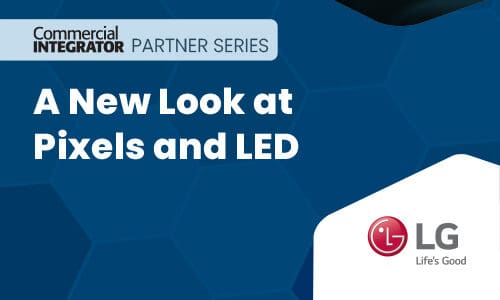 We all know that in the world of displays, images are made up of a matrix of discrete pixels; they combine collectively to create what we see onscreen.
In order to make better technology decisions for your clients, it's important to understand how pixels work, especially in relation to direct-view LED.
This new resource, "A New Look at Pixels and LED," discusses flatpanel display pixels and how they relate to the human eye and visual acuity. Topics include:
The difference between resolution and pixel pitch
How to calculate Visual Acuity Distance
Balancing cost and image sharpness
And more…
Get your free copy today!