Georgia's Tellus Science Museum Wows Guests
Tellus Science Museum officials say that their recent tech makeover has enabled greater flexibility to manage and schedule content while creating an environment that's more attractive to its school-age audience.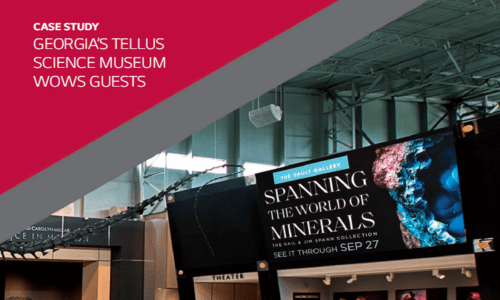 At the non-profit Tellus Science Museum in Cartersville, Georgia, things are looking a little brighter these days – literally. Working with local integration firm Owen Security Solutions, the museum invested in a wide range of vibrant webOS-based digital displays and a dedicated video wall mounting system.
The new guide "Georgia's Tellus Science Museum Wows Guests" details how the eye-catching digital signage installation has transformed the heart of the museum. Learn more about:
The 15-foot-wide by 8.5-foot-tall, 2.5mm pixel pitch LED video wall
Best strategies for planning and managing content
Tips for creating a low-cost solution with high impact
Download your copy today to learn about innovative digital signage solutions that could make your next commercial project stand out.
Sponsored by: