How One Manufacturer Is Embracing Environmental Consciousness
Jupiter seeks to lead the way and influence other B2B companies to follow sustainability initiatives.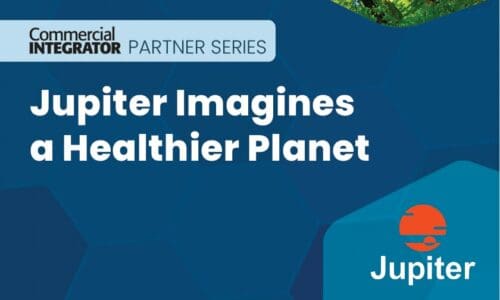 As the effects of global climate change become increasingly obvious, greater environmental consciousness is approaching critical mass.
Jupiter, a leader in video wall processors, recognizes the deeply damaging effects of climate change and is making choices not only to ensure its packaging is environmentally friendly but also to influence customers and partners to tread a more enlightened path.
In this new Commercial Integrator Partner Series offering, hear from CEO Sidney Rittenberg about how he has worked with all stakeholders — from his Board to rank-and-file employees — to make change. Learn what the company is doing to reduce its carbon footprint and how they are helping other B2B companies.
Download your free copy of "Jupiter Imagines a Healthier Planet," today and learn more about environmental consciousness.