How You Can Use LED Walls for Virtual Production
AOTO's XR combines a high-performance LED screen, simultaneous capture, and real-time rendering with camera tracking.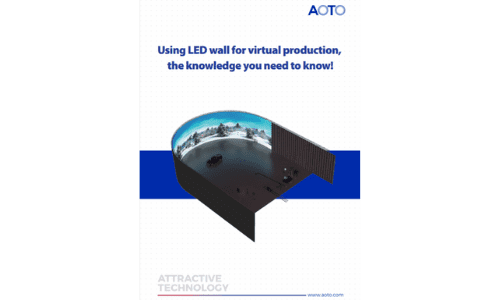 In the market for a premium LED screen? With simultaneous capture and real-time rendering via camera tracking, AOTO's latest products allow for the creation of highly realistic content without further post-production.
AOTO's premium LED products can be used to effectively replace the traditional green screen, allowing for quick and immersive shooting. They combine perfectly with camera motion tracking to ensure accurate capture and make creativity infinite.
Download now to learn the many features of AOTO's premium screens, whether it's required for virtual production or simply as a stunning display these screens are sure to impress.