Navigating the Changing World of Project Management
The ultimate guide to software for trade contractors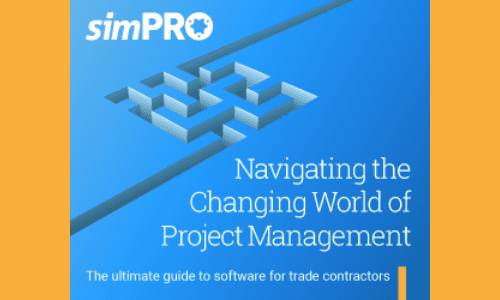 While the steps involved in managing a project have remained the same, the methods are changing significantly. For example, in the past you would make a phone call or send an email to update stakeholders individually. Now, this can be automated based on milestones and due dates. Another example is that instead of spending weeks collating cost to complete reports and invoices, and hoping that the information is accurate, we can now get this data in real time and at the touch of a button. Successful field service businesses use cloud-based software to keep projects on track, improve labor productivity and even find ways to increase profitability.
Changing digital landscape means that today's customer has much higher expectations than in the past. Now, customers often expect instant communications about project progress, quick access to bids and estimates and easy ways to make payments for project bills. No longer is it acceptable to spend hours shuffling through paper files for answers or expect project managers to call field staff on site each time a project update is needed.
In this download you will find:
Project management overview
How software improves each stage of project management
Allocating Resources
Project tracking
Managing Change orders
Invoicing
Download Now!