TV Armor Announces Series of Screen Protectors and Enclosures for TVs, Monitors and Video Walls
TV Armor reseller program helps connect more people than ever with the company's line of screen protectors and enclosures.
Leave a Comment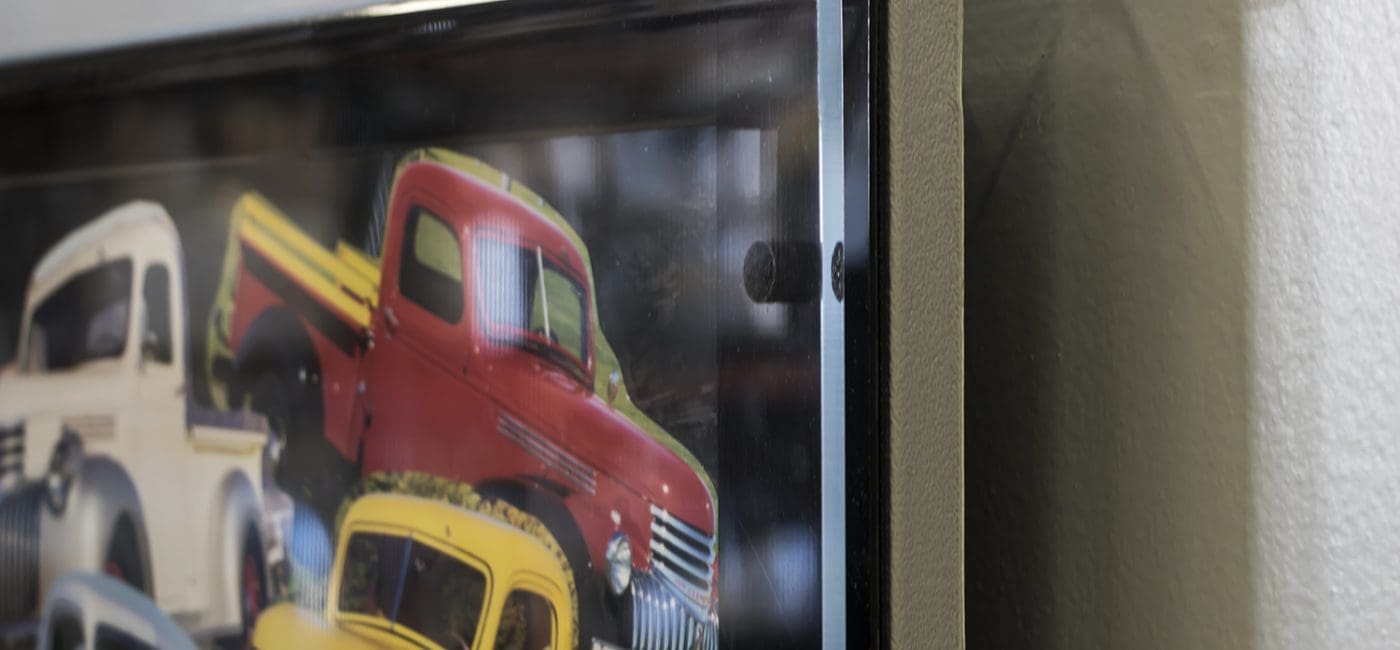 TV Armor recently announced details of its reseller program for its line of screen protectors and enclosures for TVs, monitors, video walls and more.
TV Armor's patented line of enclosures are designed to be mounted around a previously mounted TV or monitor. They are designed to prevent access and damage to the TV or device.
These enclosures come with two cooling fans, and the option of an acrylic or polycarbonate front.
Options for the TV Armor enclosures are media ports, side access door with lock, ABS back panel and a polycarbonate front panel.  An anti-ligature slope top is available and TV Armor engineers can make the enclosure as deep as needed.
TV Armor maks its screen protectors and enclosures a little bigger than the TV height and width based on the size of the TV.
Installers tell the TV Armor staff how far from the wall the front of the TV projects, including extra if the TV is tilted. The TV Armor team fabricates the enclosure to those dimensions.
Dealers can also provide TV Armor with the make and model numbers of the TV as well as the wall mount. Rounded corners and rounded edges prevent damage to the protected screens.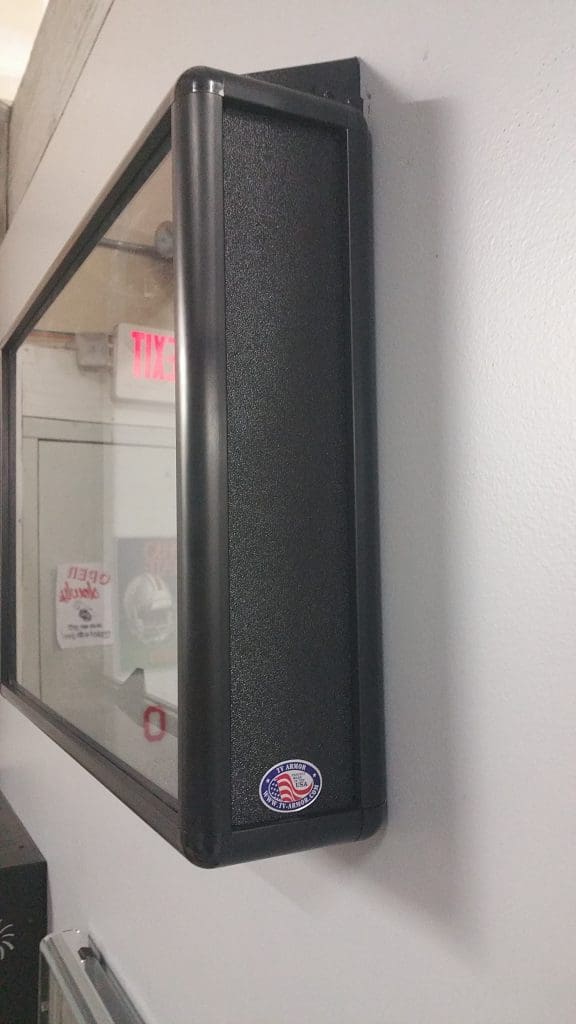 Inside the TV Armor Process
Standard TV Armor enclosure construction is an aluminum frame with ABS panels and two cooling fans. For behavioral facilities, they make them with a polycarbonate front, security caps and an anti-ligature sloped top.
It takes eight screws to assemble the TV Armor enclosures and screen protectors.
TV Armor's Line of will manufacture a personalized screen protector with single or double bend if the prefabricated line doesn't fit the needs of a particular project.
TV Armor's product line includes the Econo-Closure "no-frills" that maxes out at 55 inches and the detention enclosure, which is mostly used in prisons.
The detention enclosure has a polycarbonate front and security screws, with optional anti-ligature slope top and cooling fans.