American Lighting Unveils Adjustable CCT Series
American Lighting's new Adjustable CCT LED Series can be adjusted in a variety of color temperatures for a wide range of applications.
Leave a Comment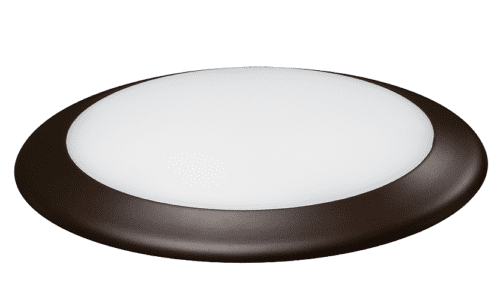 American Lighting introduced its Adjustable CCT Series to maximize lighting options and reduce inventory. American Lighting is of course, the Denver, Co.-based manufacturer of lighting innovations for residential, commercial and specialty projects.
The Adjustable CCT Series
The series allows the LED products to be precisely set at a wide range of color temperatures to optimize lighting environments. At the same time, it reduces inventory for commercial and residential applications. According to American Lighting, the Adjustable CCT Series includes:
Brio 5CCT Disc Light
A 5-in-1 fixture, the Brio 5CCT delivers up to 900 lumen output performance and is available in 4-inch and 6-inch remodel trim sizes. It also comes with a hardwire junction box, remote driver and spring loaded mounting clips. This allows for installation in tight spaces. It is 5-100% dimmable with most TRIAC, CL and ELV dimmers and delivers a 120° beam angle. The wattage varies from 9W for the 4-inch to 12W for the 6-inch fixtures.
MVP 5CCT Puck Light
This comes with long run lengths and field-adjustable color temperature. As a result, it offers versatility to applications including task areas, display shelving, back bars and built-ins. It allows for low power consumption at 4W per puck and a low profile thanks to its surface or recessed mount. The MVP comes with 12-inch and 24-inch linking cables. It also delivers up to 230 lumens with a 120-degree beam angle, catering to contractors and customers alike.
Swivel 5CCT Undercabinet Light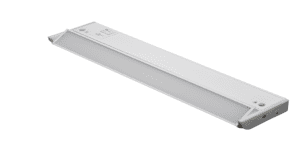 Adaptable and adjustable, Swivel 5CCT provides maximum brightness of up to 1,350 lumens. It also offers low power consumption of 20W or less. It is also available in four size options (10 inches, 16 inches, 24 inches and 32 inches) with a surface mount profile. Moreover, the 120-degree beam angle and pivot angle of +32 degrees allow for ultimate flexibility and high performance.
Quick Disc 3CCT Light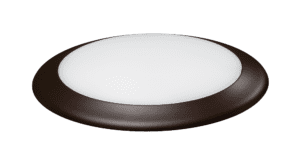 The Quick Disc 3CCT is a surface mount LED downlight that connects straight to most standard junction boxes. It also boasts fast and easy installation with a unique screw-through mounting system. It is available in 4-inch and 6-inch sizes with profiles as low as 1 inch in height. Additionally, its polycarbonate lens diffuses soft light of up to 1200 lumens at a 120-degree beam angle. The wattage varies from 9W for the 4-inch to 15W for the 6-inch.
Also Read: Crestron Creates Advanced Lighting Control System for Lambeau Field
Additional Features
The Brio, MVP and Swivel 5CCT fixtures from American Lighting can be set at 2700K, 3000K, 3500K, 4000K and 5000K. Each features a high 90+ CRI for excellent visual acuity. In addition, the Quick Disc 3CCT light can be adjusted to 2700K, 3000K and 4000K. The color temperature is easily selected at the time of installation.
According to American Lighting, the Adjustable CCT Series features 120V AC voltage operation. The MVP 5CCT Puck and Swivel 5CCT Undercabinet are both cETLus Listed for dry locations, while the Brio 5CCT Disc and Quick Disc 3CCT earned a cETLus Listing for wet locations. Additionally, the Brio is Type IC rated.
Besides the Brio 5CCT which is rated at 50,000; all of the fixtures have a performance life rated at 35,000.