Middle Atlantic Unleashes Integrators' Inner Speed Demons at CEDIA 2019
Middle Atlantic's Forward family of toolless rack options and accessories enables 5x faster installation of everyday rack builds.
Leave a Comment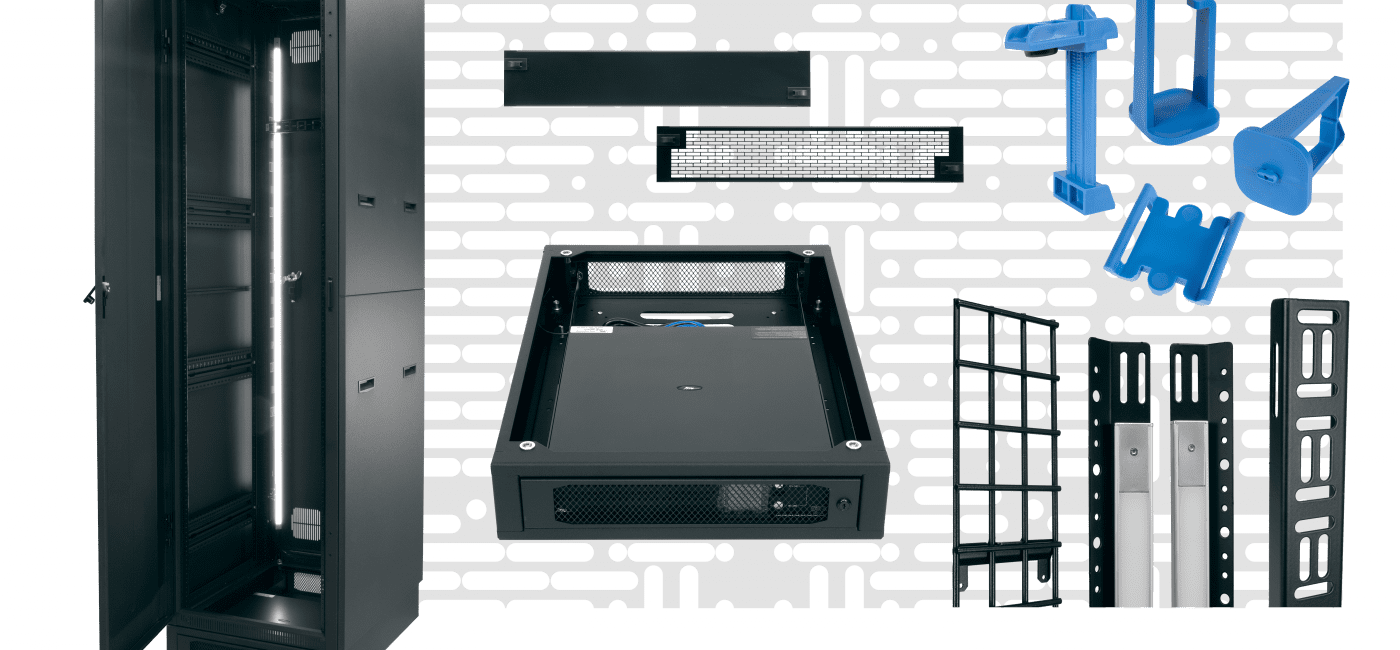 Middle Atlantic Products, a brand of Legrand AV, is demonstrating Forward, a family of installation solutions that deliver "greater system reliability, efficiency and flexibility to the rack" in the Legrand booth at CEDIA Expo 2019 this week.
"With Forward's innovative new rackrail, integrators can put down the drill and install the family's blank and vent panels, cable management, lighting and other rack solutions without tools, completing the project in a fraction of the time while delivering an optimized system," according to the Middle Atlantic announcement.
"The rack installation story is a tale of site transport woes, fumbling around pitch-black rooms, wrestling with cable spaghetti, and dealing with power blips. This adds up to hours spent toiling inside the rack," said Paul Dolynchuk, director of product management at Legrand | AV — Middle Atlantic Products.
"We wanted to rewrite this story. Forward achieves the fastest- possible installation while ensuring reliability. Now integrators can install today's systems at tomorrow's speed," he said in the Middle Atlantic announcement.
The rackrail, when coupled with Forward options, allows integrators to achieve reliable rack layouts with less time, labor and hardware, according to the Middle Atlantic announcement.
The new rackrail will ship standard in the BGR Series and additional enclosures in the near future, enabling integrators to add the Forward family of accessories and options they need.
More About the Middle Atlantic Forward Family
All-New Rackrail: Middle Atlantic transformed the traditional rackrail into a multipurpose solution. Forward Rail features a new take on the conventional L-shaped design, providing two planes of mounting possibilities.
The front face of the rail features a square hole designed to engage with Forward blank and vent panels and horizontal cable management options simply clicking into place without tools or hardware. The side of the rail is punched with Middle Atlantic's patented Universal Hole Pattern, which allows for vertical cable management from top to bottom or from one rack unit to another.
Forward Lighting: Forward lighting mounts directly in any of the horizontal slots alongside the rackrail brackets, providing a 0-RU lighting solution that mounts vertically and shines at an optimal 45 degrees. It also includes an IR sensor to switch on automatically when the door opens and a dimmer to adjust the brightness.
Forward Cable Management and Power Bracket Solutions: The Forward cable management accessories offer cable routing flexibility — including horizontal and vertical solutions that range C and D rings to full-height grids that engage with the rackrail brackets — without the need for tools.
The Forward family's power bracket slips into rackrail bracket slots and accepts any button-mount power strip.
Forward Blank and Vent Panels: The Forward blank and vent panels click into the rackrail.
Forward UPS Base: The Forward UPS Base comes with a 2200VA Premium Series UPS that comes preinstalled and ready to plug in out of the box. Middle Atlantic is also offering a BGR enclosure that comes preconfigured with Forward installation solutions and can be ordered using one part number.
If you enjoyed this article and want to receive more valuable industry content like this, click here to sign up for our digital newsletters!