How AV Integrators Can Help Customers Roll Out Collaboration Solutions
Pro AV integrators are especially equipped to help organizations roll out collaboration solutions and avoid common mistakes.
Leave a Comment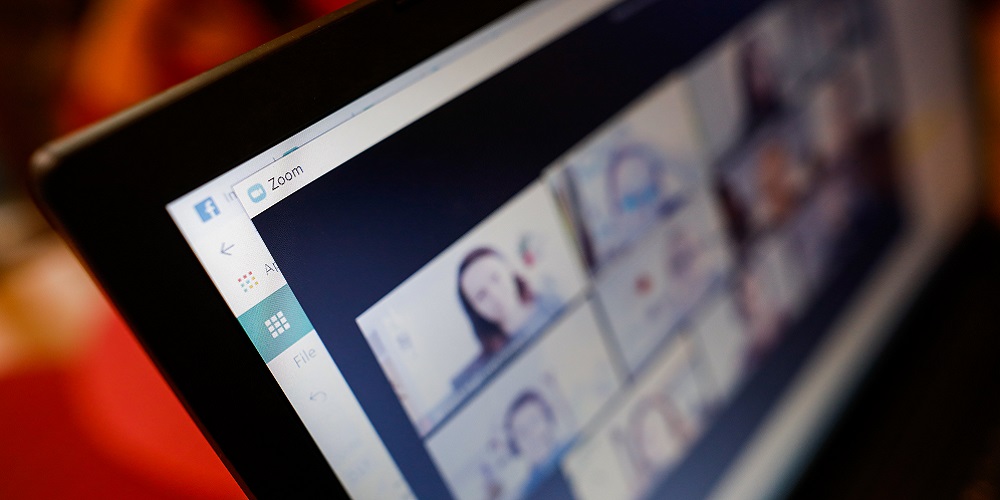 The office world was already moving toward a remote workforce, but COVID-19 is forcing us to think quicker roll out large-scale deployments of unified communication and collaboration solutions.
Almost overnight, usage on platforms like Microsoft Teams, Zoom, WebEx, Slack and others skyrocketed as employees work out of their homes. Audiovisual integrators, via their expertise in conferencing and collaboration technology, can help their customers adapt to this new reality.
However, both AV integrators and their customers should be cognizant of common mistakes to avoid when rolling out these technologies to their customers and employees, respectively.
Irwin Lazar, vice president and service director of Nemertes Research, spoke about these mistakes in a virtual session of the Enterprise Connect conference and exhibit.
In the end, this could help integrators achieve the end user adoption they've long desired.
Establish security protocols
According to Lazar, security of any communication or collaboration solution will be top of mind for any IT leader bringing this technology to their organization.
"You need to think about what security, compliance, governance, regulatory framework you're operating in within your organization," Lazar said.
However, a Nemertes presented a survey that found just 33.5% of organization shave a proactive collaboration security strategy, while 17.1% said they were planning a strategy. The remaining said they were unsure of their collaboration security strategy (12%), had no plans to implement a strategy or were evaluating their strategy.
There may be requirements for data management protection, data loss prevention, encryption, or enterprise key management. There are also a number of third-party archiving services that work with many popular collaboration apps that allow customers to store data in the cloud or within their own data resources.
Organizations should also consider access control and look at solutions like single sign on and managing guest accounts to prevent unauthorized access to company information.
Achieve end user adoption
AV integrators are more than familiar with this phenomenon in which end user adoption is not widespread through a company.
According to Lazar, that is fairly common. Nemertes Research conducted a study of 635 global companies of all sizes and grouped organizations by their collaboration success. The results show that half of successful organizations have rolled out the collaboration solutions to their entire company.
On the flipside, just 20.3% of non successful groups rolled out the solution to the entire company.
"That's a pretty strong correlation," Lazar says. "I mean, probably the strongest correlation we saw in any of this data. … So think about team collaboration as something that can transform your organization."
Too often, collaboration solutions can be siloed to just part of the organization or a single team, Lazar says.
These solutions should be deployed to contact centers, frontline workers, executives and everyone in between.
Make it the communication hub for the entire organization
Nermetes Research also found that successful organizations value collaboration technology as more than "just another app" and use it as the hub for all work and collaboration.
Over 47% of successful organizations say the platforms are the hub of activity at their workplace.
Meanwhile, 26.3% say it's "just another app" and another 24.3% say it varies by role.
"In that case, you're really missing the value of what team collaboration applications can do, by creating communication in context by eliminating switching among different applications," Lazar says.
Read Next: AVIXA Weekly COVID-19 Survey Shows Emphasis on Collaboration and Content Distribution Tech
To achieve this, customers will need to gain buy-in from the entire company, establish training and implement a management strategy that tracks productivity that comes as a result of the app.
According to the research, 58.3% of successful organizations polled use just one collaboration app, while the remainder had at least two apps.
There may a variety of reasons that customers use multiple platforms, but Lazar says the deployment of multiple apps should always be consistent with the organization's policies, especially when it comes to security.
"If you can set those policies for how those apps are treated, and confirm that any app that's being brought in meets the requirements that you've established, then you may be able to support more than one app."
If you enjoyed this article and want to receive more valuable industry content like this, click here to sign up for our digital newsletters!