New HP Business Products Emphasize DaaS Security, VR, Functionality
New products from HP provide more robust security options, higher performing VR capabilities, and more attractive Windows 10 solutions.
Leave a Comment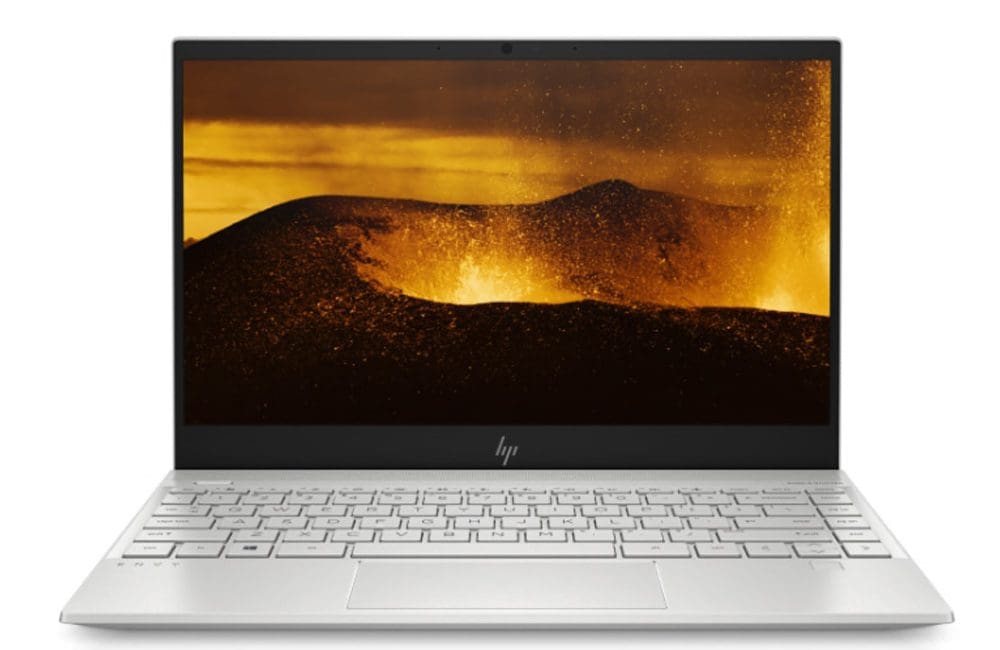 New HP business products were recently announced, including many new commercial offerings.
Focusing on the commercial products, HP launched several new computing solutions along with new VR devices and a security service that is designed to address security concerns in the workplace.
"By creating ways for customers to manage, detect and defend against security threats with HP DaaS Proactive Security Service; redefining training with HP Reverb, and bringing commercial and consumer premium PC design mainstream, we remain passionate about creating the world's most exciting devices and intelligent solutions," Alex Cho, president personal systems, HP Inc.
Security Prioritized in New HP Business Products
The company's new HP DaaS Proactive Security Service is designed to go beyond the protection that anti-virus solutions offer.
According to HP, its new security service provides a "critical layer of defense" that delivers isolation security services for files and browsing on Windows 10 PCs.
HP says that its latest service extends protection and security intelligence through its real-time malware protection for endpoints, as well as threat analytics through its HP TechPulse, and specialized services that enforce protection compliance that includes detailed analysis for IT teams.
The security service also offers a self-assessment tool, scorecard and cyber security solutions with incident response and cyber insurance from Aon.
"The strategic collaboration with HP further demonstrates Aon's holistic approach to cyber risk management by integrating our CyQu assessment methodology and our middle-market insurance panel to diagnose client risk, enable risk transfer and provide prescriptive remediation recommendations," says J. Hogg, CEO of Cyber Solutions, Aon.
"At Aon, we continue to innovate to solve our clients' most pressing cyber challenges and the integration of Aon's cyber capabilities into the HP DaaS solution is evidence of the tremendous value we can create together."
New PCs Help SMBs to Migrate to Windows 10 OS
Addressing the current state of the business computing market, the electronics company says that just under half of all SMBs (small-and medium-sized businesses) still use the Windows 7 operating system (OS).
Some of the new hardware products that incorporate the Windows 10 OS to help SMBs to transition to the latest Windows operating system include the HP ProBook 445R G6, the HP ProBook 455R G6 and the ProDesk 405 G4 Desktop Mini.
The ProBook 445R G6 and the ProBook 455R G6 utilize second-generation AMD Ryzen mobile processors.
They feature design concepts from the company's EliteBook line of products, including slim profile industrial designs and 180-degree hinges that allow users to lay the products flat.
HP's ProDesk 405 G4 Desktop Mini also incorporates the second-generation AMD Ryzen mobile processor, and it also features Radeon Vega graphics. The desktop computer also supports as many as three displays to enable a range of usage applications.
Collaboration and VR
Citing research that finds 84 percent of Generation Z prefers in-person or face-to-face meetings, HP has introduced its Zoom Room line of HP business products.
This product line is designed to make it easier for IT professionals to choose collaboration systems that are secure and easy to manage regardless of whether a business is a major corporation or an SMB.
The collaboration systems offer users HP Elite Slice for Skype and Zoom to allow users to communicate inside and outside of the office.
HP's Reverb Virtual Reality Headset Professional Edition is a product designed from the ground up to provide users with twice the resolution at third thirds the weight and half the cost of its Mixed Reality VR Headset.
The Reverb Virtual Reality Headset Professional Edition produces a resolution of 2160 x 2160 per eye, and 114-degree field of view.
4 New Laptops
Helping business users and consumers balance their work and personal computing activities, the company's ENVY 13, ENVY x360 13, ENVY x360 15 and ENVY 17 feature the latest in processing technologies and battery longevity.
The ENVY 13 incorporates an Intel processor and delivers up to 19 hours of battery life. The ENVY x360 13 employs the second-generation AMD Ryzen processor, and it delivers up to 14.5 hours of battery life.
Rounding out the four new laptops, the ENVY x360 15 offers users a choice of either Intel or AMD processors, with as much as 13 hours of battery life.
The ENVY 17 includes an eighth-generation Intel Core processor, NVIDIA GeForce MX250 graphics processing and a 17-inch display.
If you enjoyed this article and want to receive more valuable industry content like this, click here to sign up for our digital newsletters!