Can You Help School Technology Clients with These Problems This Fall?
School technology can help the education market make it through the upcoming semester safer & with fewer infections. Here's what they need from you.
Leave a Comment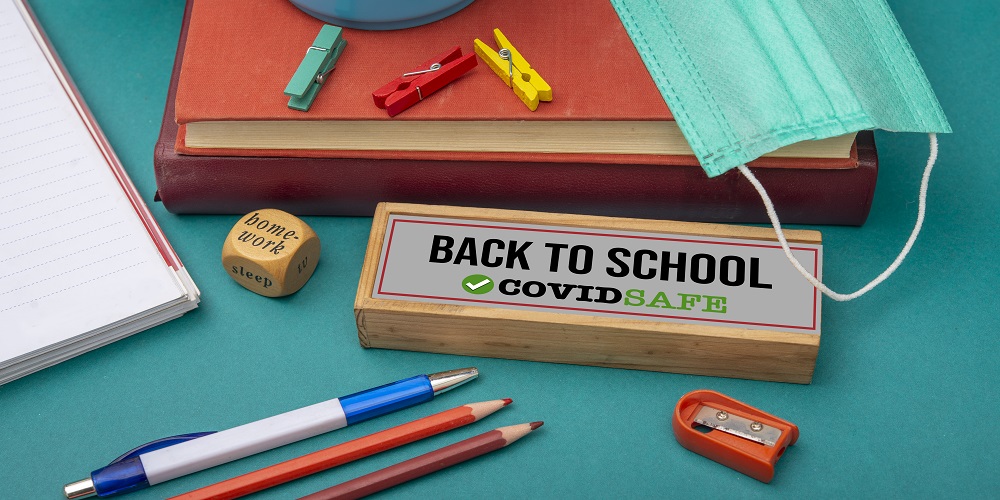 Your customers in school technology are scrambling with the rest of their districts to come up with a plan for the upcoming fall semester. Some of them may be able to re-calibrate the technology they already have to solve COVID-related problems; others may actually need new solutions to maintain safety.
Either way: they could use the help from trusted integration partners, says Robin Hattersley, Editor-in-Chief at our sister publication, Campus Safety. She's recently spoken with many people at various levels of management in school districts across the country.
These are the issues she says are top-of-mind for school technology and safety right now: 
The nation is taking a very decentralized approach – some guidance is available from the CDC, but that really stresses in-person instruction, which really isn't feasible with the current rate of infections
Some have no restrictions – no physical distancing, masks, etc.
Others have some or many restrictions in place. It all depends on the location and the politics of that particular area
Promising practices: Physical distancing – smaller class sizes, staggered schedules, reduced occupancy of dorm rooms, cafeterias, student unions; wearing masks; better ventilation; testing for infections; holding some sessions outdoors
Ransomware & malware
Students and parents who are desperate for updated info are more easily fooled by phishing scams
Hospitals are being targeted because they are so high profile — the same could happen to schools, and not just large ones
Distance learning
IT departments at school districts need to help students and families with limited resources; provide network connections so users don't fall behind on school work
Teachers and faculty members may also need assistance with their home network set ups – do they have enough bandwidth so Zoom meetings will go smoothly?
Reconfigured on-campuses spaces
Is WiFi available in these areas? Outside in the parking lot?
Student mental health issues – we're seeing this become a critical issue, and schools need to respond to it
Social media monitoring can flag words or phrases to ID when someone is contemplating suicide or some other form of self harm. Also used for other types of risks (threats of violence, drug and alcohol use/abuse, bullying, etc.)
Tip lines – anonymous tips can be submitted via text, online, or via a call
Kids spending a lot more time online. Cyberbullying & sexual predation is a problem in normal times… might be even more so now that kids are spending so much more time online
In order to solve these challenges, schools may need to re-use old solutions for new uses, but in some instances, they may need to invest in new ones. Savvy integrators can help with both.
Using existing school technology to make spaces safer
If your clients have opted for a hybrid model, with some in-person and some remote learning, you'll need to help them assess how they can use existing infrastructure to their advantage.
Consider how the following categories of technology can be used for safer reopenings:
Video surveillance
Room analytics can help count the number of people in a monitored area, sending alarms when an area becomes crowded. But cameras without built-in analytics can also be used by security personnel to manually check if a location has too many people.
Some surveillance solutions can scan body temperature, but you should be careful with these. Information from these systems needs to be verified in other ways, since there is a critical difference between skin temperature and body temperature.
Click here to learn how to tell if you're buying the right body temperature scanning system
Access control
Smart cards, proximity cards, mobile phones with NFC/BLE can all reduce the touching of things like door knobs and locks,  Hattersley notes.
Auditing functionality can also assist contact tracing efforts.
From a low-tech perspective, there are anti-microbial coatings which can be applied to high-touch surfaces like doorknobs.
Video intercoms
These solutions can verify if someone is or isn't wearing a mask per regulation. An administrator can deny access to individuals who don't comply – quite handy, considering all of the confrontations that are happening right now over mask wearing.
Emergency notification systems
MNEC can also be used to keep students, faculty and staff informed of health & safety information, campus closures, and reopenings, as well as help community  organizations to collaborate.
HVAC
Hattersley stresses that enclosed areas need better ventilation so droplets from coughs, sneezes and talking can disperse quickly. Now is the time to make the necessary adjustments to spaces that will embrace a hybrid in-person/remote solution come fall.
What if they really do need new school safety technology?
If you've consulted with your clients on this and they trust you already, than the job of selling new solutions won't be too uncomfortable. But how do you avoid coming off as a scummy salesperson in a time of desperation with clients who you don't have an extent relationship with?
Go into every difficult sales conversation with these mindsets:
show empathy for the situation

try to be as transparent as possible

take more time understanding their situation and what they're specifically trying to do before you even begin to make a recommendation

if there's anything you can do to help them out (provide content, send over research, etc.), take much more time to do it
If you enjoyed this article and want to receive more valuable industry content like this, click here to sign up for our digital newsletters!