King Tut Exhibition Moving to London After Record-Breaking Attendance in Paris
'Tutankhamun: Treasures of the Golden Pharoah' exhibition will continue its worldwide tour in Washington, D.C., Philadelphia, Chicago, Japan and Australia.
Leave a Comment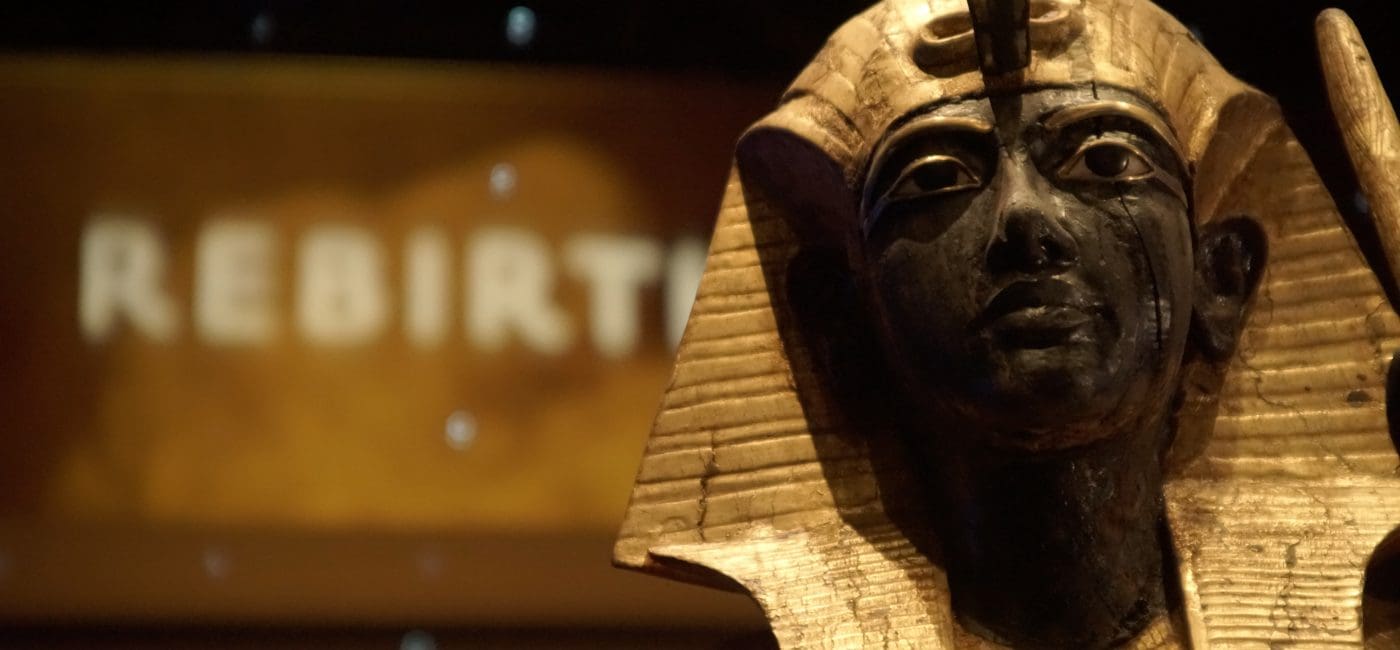 After a record-setting stint in Paris, "Tutankhamun: Treasures of the Golden Pharaoh" will open in London at the Saatchi Gallery in Chelsea on Saturday, Nov. 2 and remain in residence until May 3, 2020.
Design Electronics, the system integrator for all ten stops on the global tour, is integrating the audio, video and security aspects for the exhibition.
In Paris, the legacy of King Tut attracted more than 1.3 million people, including 200,000 tickets sold in the first week, with lines as long as 5,000 people at peak times. The previous record of 1.2 million was set in 1967 by a previous King Tut artifact tour.
After an opening in Los Angeles, Paris was the second stop of a global tour that will encompass 10 cities through 2024. Following London, the exhibition travels back to North America with a residency at the Smithsonian Institute in Washington, D.C. beginning June 6, 2020.
The King Tut exhibition will also visit the Franklin Institute in Philadelphia in 2022 and the Field Museum in Chicago in 2023. Japan and Australia are also scheduled tour stops.
"The unique combination of extreme antiquity and cutting-edge technology is drawing people to this exhibition in record numbers," said Design Electronics CEO Khalil Williams. "The biggest challenge for us has been that each venue has a unique layout, so we have to adjust the technology to accommodate these differences."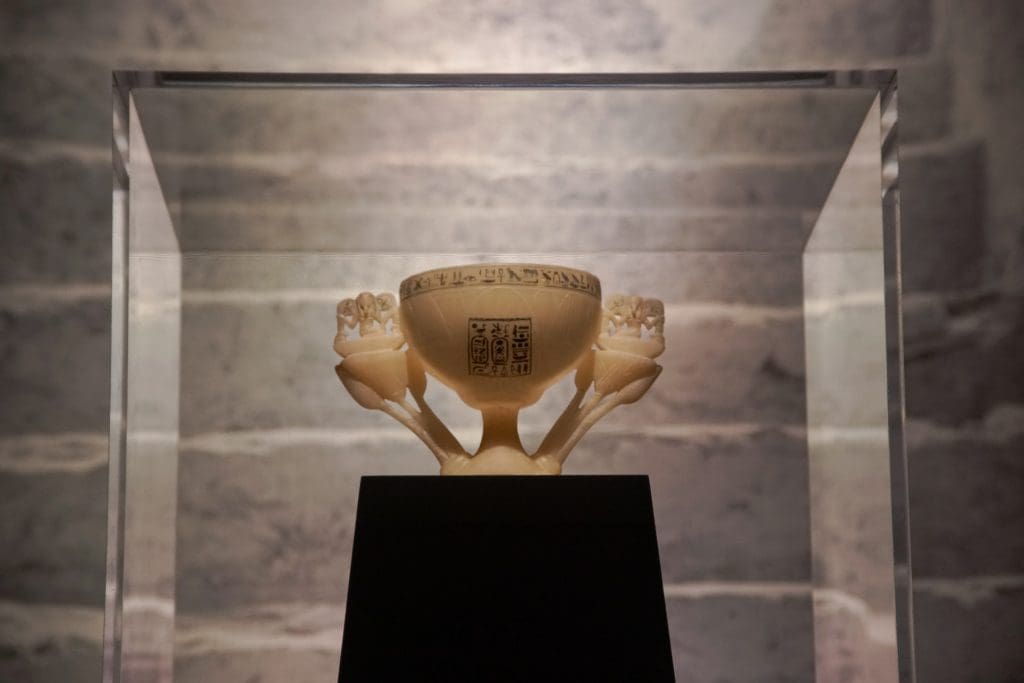 Inside the King Tut Exhibition
The King Tut exhibition, designed by IMG Exhibitions, boasts the largest assembly of priceless artifacts from Tutankhamun's tomb ever on public display outside of Egypt.
About 40 percent of these artifacts left Egypt for the first and last time before returning for permanent display at a new Grand Egyptian Museum. The tour was organized, in part, to financially support the permanent museum's construction.
The King Tut exhibition "uses technology to stimulate interest in the many sciences related to archaeology," according to the Design Electronics announcement.
"Patrons see how cutting-edge archeological tools are assisting in discovering and analyzing tombs," the company announcement says. This exhibit focuses on creating immersive group experiences that bring people together."
One technology centerpiece is three Barco projectors in the entry gallery on to a 180-degree screen. The images are edge-blended to give the feel of a single continuous image. In addition to the video and audio, Design Electronics also integrated the security ad surveillance features of the exhibition.