LightWerks Embraces Hands-On Work with Project Giving Kids
LightWerks president Gina Riberi says 'all-inclusive' approach to philanthropy makes her want to do as much as she can to help the growing non-profit.
Leave a Comment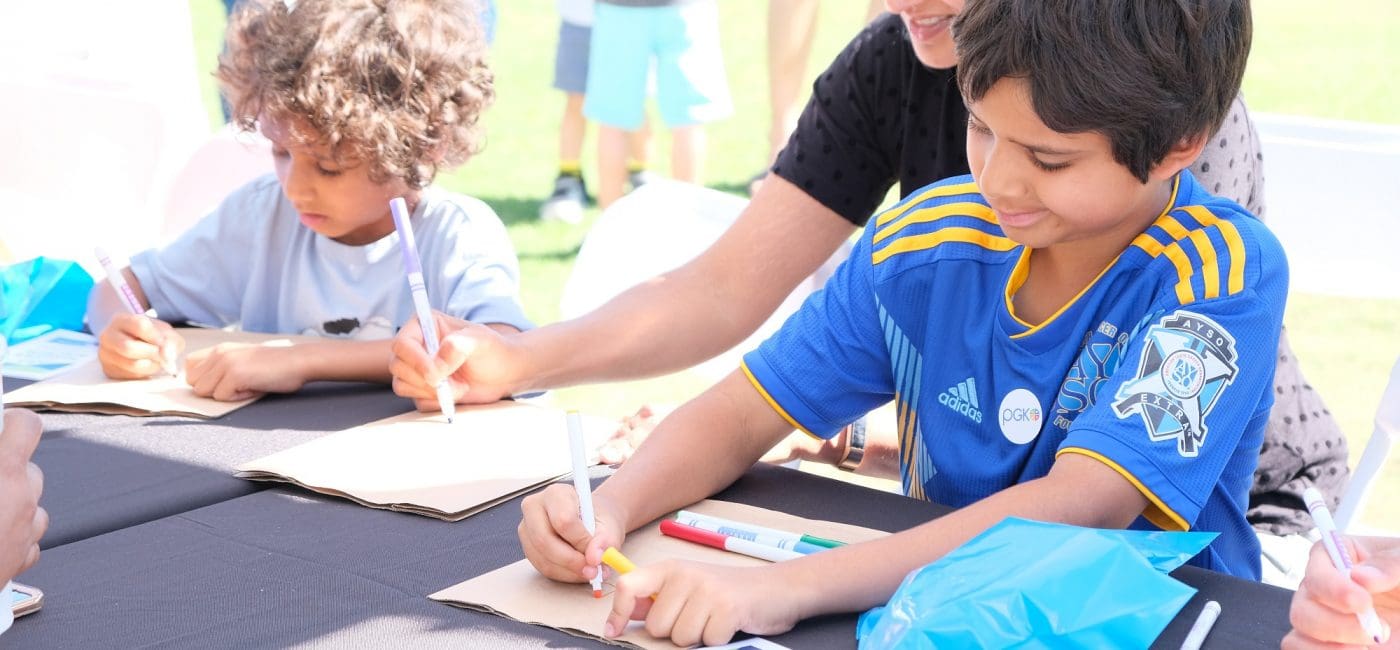 There are many ways to give back to the community to show how lucky you are to live and work in that area. LightWerks Communication Systems president and co-founder Gina Riberi prefers to take the approach of doing as much as possible for Project Giving Kids rather than simply donating money.
"Philanthropy doesn't have to be about giving enough money to get your name on the side of a building," she says. "The most valuable commodity we have right now is time. With social media, it doesn't take much to grow a community. That can help some of these organizations grow."
Riberi learned about Project Giving Kids through her work with St. Vincent Meals on Wheels, noting LightWerks has supported the Meals on Wheels initiative for more than a decade, sponsoring its annual bike-a-thon, participating in fundraisers and promoting their work on social media.
The executive director of the Meals on Wheels initiative introduced Riberi to Project Giving Kids founder Molly Yuska and Riberi was captivated by the organization's focus on cultivating empathy, compassion and teamwork in children ages 5-15 through volunteer service.
Today, LightWerks encourages its employees to volunteer with Project Giving Kids and continue to support their community outreach efforts, including filling backpacks with school supplies, sending cards to local senior citizens and preparing and delivering Meals on Wheels.
The students in the program use a mobile app to track their service hours, allowing them to manage and track their progress.
"That really resonated with me," says Riberi, who quickly joined the Project Giving Kids advisory board. She works with the organization as often as possible and helped to coordinate some aspects of the annual Create the Change Day, which takes place in Boston, Los Angeles and San Francisco.
The event features a sampling of all the volunteer opportunities available through Project Giving Kids and presents them in a fun way that makes them appealing to the target audience, says Riberi.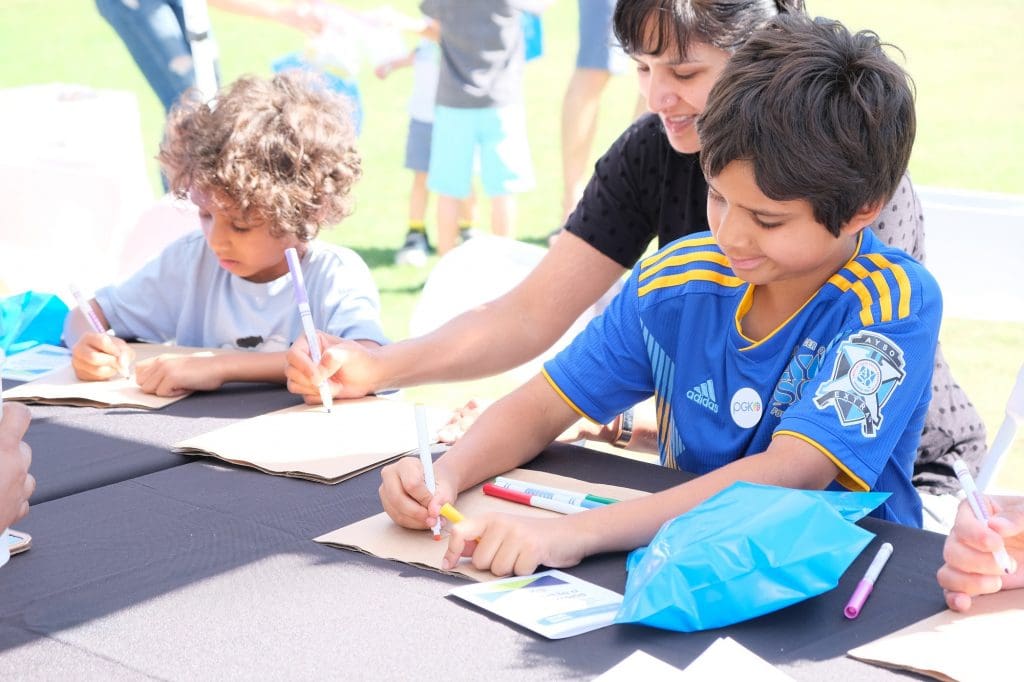 Why LightWerks Supports Project Giving Kids
LightWerks is a corporate supporter for Create the Change Day and Riberi has reached out to her contacts in the AV community, including getting NEC to join LightWerks as an event sponsor, while also trumpeted the cause and Project Giving Kids as a whole through social media platforms.
LightWerks also includes news about Project Giving Kids in the company newsletter and provided on-site support for Create the Change Day in 2019, including enhancing the audio system and building digital signage to help spread the word.
"Sometimes we don't realize the value [sharing our contacts and expertise] can bring to other people," says Riberi. "I like the fact that [Project Giving Kids] is all-inclusive. You don't have to choose [who you're going to help]. This outreach serves many diverse charities in Los Angeles."
She also likes that students in the program can choose whether to do their service projects from home or in the community.
"It's a way for everyone to connect," she says. "It helps to bridge parts of our community that may not otherwise be connected. We live more than ever in a digital world, so when you can make true connection, it can be really powerful."

Some LightWerks employees participate in the St. Vincent Meals on Wheels bike-a-thon every year, while others came to the Create the Change Day event in Los Angeles last year, says Riberi.
"I feel a strong sense of corporate responsibility," she says. "We've been in the L.A. area for 23 years. This is a very modest way to give back. Whenever I've been in a situation of volunteering, you meet good people and  end up having relationships that form from a very authentic basis, then new relationships can form.
"I'm more likely to do it this way than go to a designated event for networking where you're trying to see who can collect the most business cards," says Riberi.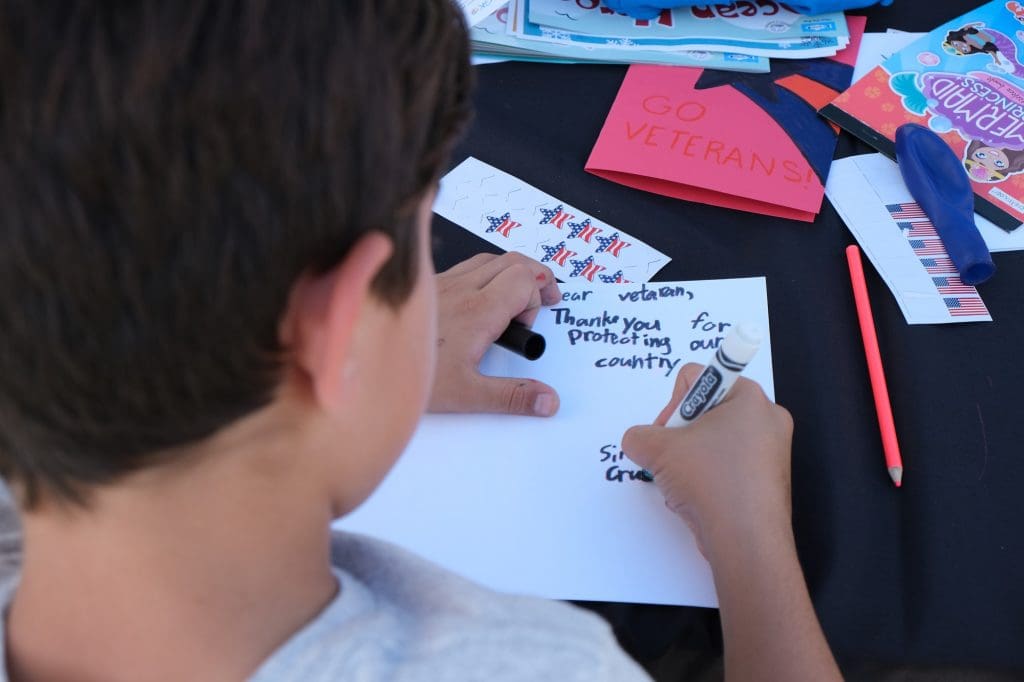 Coming next Monday: The next installment in our Connected to the Community series. If you know about an AV or IT company doing something good, email executive editor Craig MacCormack at craig.maccormack@emeraldexpo.com.
If you enjoyed this article and want to receive more valuable industry content like this, click here to sign up for our digital newsletters!