Electrosonic Delivers Illuminarium Atlanta's Creative Vision
An awe-inspiring achievement, the experience by Electrosonic immerses visitors at Illuminarium Atlanta in innovative, multi-sensory content.
Leave a Comment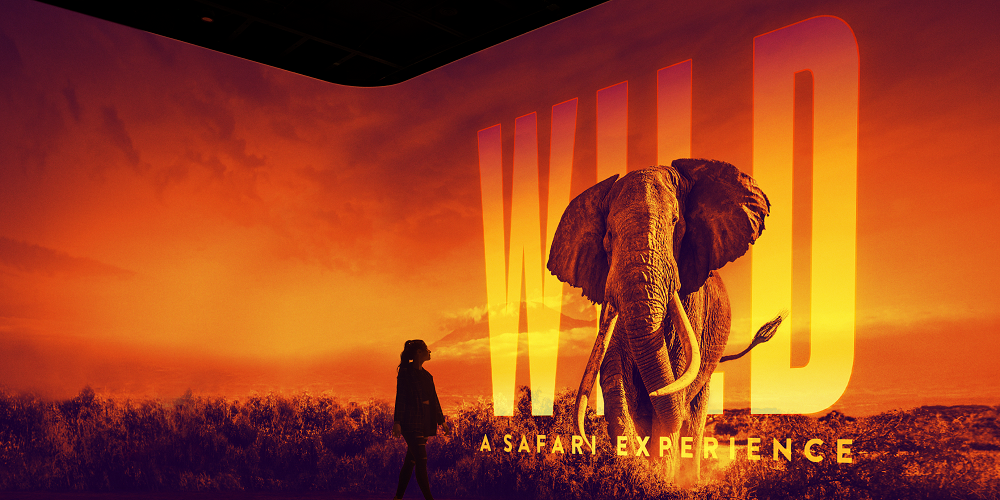 Photos & Slideshow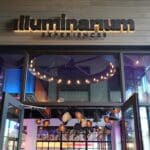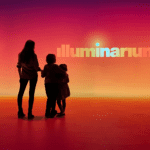 ---
Illuminarium Atlanta is a new kind of visitor experience. It immerses visitors with innovative, multi-sensory content where sights, sounds and sensations come together in a 360-degree sensory space. The experience is described as "virtual reality without glasses," powered by highly advanced projection, audio and control systems. An Illuminarium is a 30,000-square-foot space with two immersive rooms for large-scale spectacles and an after-dark bar experience, retail space, café area, ticketing lobby and outdoor dining space. The innovative technology infrastructure has been engineered by Orlando, Fla.-based Electrosonic to accommodate any kind of experiential content, which makes it a truly "reprogrammable theater."
One of the first Illuminarium spectacles is "WILD." The experience transports visitors into the heart of an African safari using stunning footage shot on location. Visitors are immersed in the sights, sounds and smells of Africa. They walk with wildlife on the African plains, tremble as the ground rumbles to the sound of an approaching lion or react to the sound of hundreds of birds taking flight.
What differentiates Illuminarium from similar attractions is the sheer quality of the imagery, the cinematic approach, the extraordinary scale, the integration of multiple immersive technologies and the creation of a reprogrammable infrastructure.
As Elliot Nyfield, design engineer, Electrosonic, comments, "The Illuminarium Experience surrounds guests by touching all five senses. When the Illuminarium experience really comes alive, anyone with a ticket will feel like they've been on a journey."
Electrosonic, in partnership with LAB at Rockwell Group, Panasonic, HOLOPLOT, Powersoft, Ouster and Radical Media, took Illuminarium's creative vision from concept to practical reality. To ensure the optimum visitor experience, Electrosonic maintains this complex infrastructure with a support program that provides skilled technical support coupled with a deep understanding of the way these innovative technologies work together. 
The Initial Vision
Let's explore how this incredible environment came together. llluminarium Experiences and Legends Hospitality Group, the owners and operators of Illuminarium, had an ambitious vision: They wanted to create a platform for many different types of immersive experiences. They describe this concept as a "reprogrammable theater."
To achieve this, they wanted to create a flexible technology infrastructure that would allow them to present an infinite variety of spectacles and events — all without having to change the infrastructure. This would enable producers to incorporate many different types of experiential content on the same infrastructure.
To realize this vision, the technology platform would have to support innovative, multi-sensory content where sights, sounds and sensations come together in a 360-degree, 30,000-square-foot sensory space.
The strategy was to integrate 4K projection, spatial audio, low-frequency haptic infrasound and LiDAR-driven interactive technologies in a 360-degree canvas. While most attractions feature one of those advanced technologies in a project, Illuminarium uses all of them, so it was a first-of-a-kind, groundbreaking strategy.
Illuminarium was looking for a technology partner with proven video, audio and control system skills that could take the initial vision to the next level, and then integrate and commission the space. Illuminarium also wanted a partner that had experience in the immersive space and that knew how to build attractions that could run 24/7 with minimal downtime. Electrosonic met all those requirements. 
The operators brought the Electrosonic team into the Illuminarium planning process from day one as technology advisers, providing a single point of coordination and accountability. Electrosonic worked with creative partners throughout the development process, providing projection studies and detailed engineering for the whole audiovisual system, including show spaces and FOH and BOH spaces. Electrosonic finalized system design; refined the projection, spatial audio and video distribution solutions; and shaped the technical direction as the project moved forward.
Two Main Attraction Types
The Atlanta venue is the first of a planned series of Illuminariums. It offers visitors two main types of attractions: 1) a fully immersive spectacle in a 360-degree, 30,000-square-foot sensory space; 2) at night, an immersive bar experience where guests are surrounded by ever-changing visual and audio environments. Electrosonic was responsible for the design, engineering, integration and support of the innovative infrastructure for this immersive experience that engages all the senses.
Stunning footage shot on location in 16K resolution comes to life on 360-degree walls 22 feet high, driven by advanced 4K projectors from Panasonic that deliver up to three billion pixels. Multimedia content is delivered by Disguise media servers.
The spatial audio system by HOLOPLOT uses 3D beam-forming technology to recreate a full 3D soundscape that is personalized to each visitor. Two visitors can enter the same space, but, if they are standing apart, they will hear different sounds without sound carryover. To add to the immersive audio experience, low-frequency haptic speakers from Powersoft built into the floor fill visitors with anticipation at the rumble of approaching wildlife.
Also Watch: Barco on Immersive Experiences
Ouster's LiDAR sensing technology tracks visitor movements to add interactivity to the experience by enabling content to respond to individual movements. In one example, when a visitor steps into "water," the surface ripples. Illuminarium also features advanced scent technology to add authentic smells to the sensory experience.
Alan Greenberg, CEO of Illuminarium, said, "When you walk into an Illuminarium, you see it, you feel the rumble, you smell it, you hear it and you are part of the narrative." And he's absolutely right.
In the bar experience, integration of digital content, projection and lighting creates an immersive environment that offers endless moments of spectacle, interaction and generative backdrops with seven different themes. These range from a glowing night market in Tokyo to a Mediterranean garden escape. 
Building a Collaborative Team
To create this ambitious attraction, the owners brought together highly advanced technologies and the talents of designers, content producers, projection and audio specialists, and system integrators. Illuminarium was, to say the least, a challenging project. 
Greenberg notes, "Our technology partners who do immersive-related projects all over the world have told us that they have never seen anything quite like the scale of projection, interactivity and multi-sensory elements as Illuminarium."
Electrosonic, in partnership with LAB at Rockwell Group, Panasonic, HOLOPLOT, Powersoft, disguise, Ouster and Radical Media, took Illuminarium's creative vision from concept to practical reality by engineering and integrating the projection, server, audio and control systems in a single solution.
As Atlanta is the first of many Illuminarium venues, the design was constantly evolving, which required re-engineering some elements during the installation phase. However, Electrosonic's experience in immersive entertainment experiences enabled the team to maintain vision continuity while continuing to push technological boundaries.
Electrosonic served as a single point of coordination to bring all the visionary technologies together and integrate them in an innovative, reprogrammable way that creates a unique, immersive space that sets new standards for visitor attractions.
To ensure an optimal visitor experience, Electrosonic's Affinity Services provide skilled onsite service technicians who handle proactive maintenance, daily system checks, problem diagnosis and resolution, and software updates to maximize uptime and minimize through-life costs. They also support ongoing testing and solutions for system changes and additions to keep the spectacle moving forward.
Equipment List
Panasonic projection solutions 

 

HOLOPLOT spatial audio systems 

 

Powersoft Haptic speakers 

 

Ouster Lidar interactive systems

 

Disguise media servers

 
Click on "View Slideshow" on upper-right corner to view additional images of the Electrosonic project at Illuminarium Atlanta.
If you enjoyed this article and want to receive more valuable industry content like this, click here to sign up for our digital newsletters!