Evolve Technology Announces $5M Investment in Immerse Brand and Expanded Evolve Academy Training
Immerse brand expansion will mean increased opportunities for turnkey xR stage solutions, while Evolve Academy is adding more online options.
Leave a Comment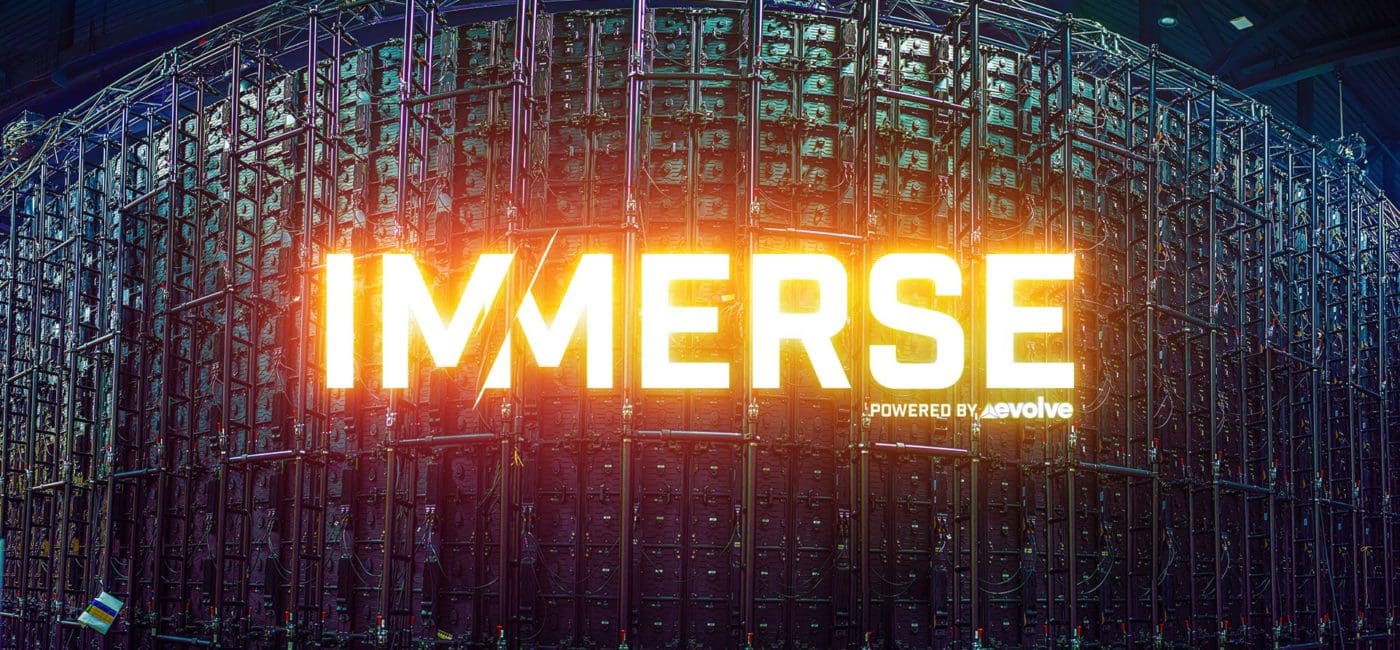 Evolve Technology has reinforced its commitment to its new Immerse business segment with a $5 million investment in LED displays and related technologies specifically engineered for the film and television markets.
Launched earlier this fall, Immerse offers "turnkey xR stage solutions for augmented and extended reality, LED and projection technologies, and interactive tools for customers seeking immersive solutions for their productions," according to the Evolve announcement.
The capital investment will enable Evolve's Immerse division to focus on film and television as that space increasingly moves to virtual production workflows.
"The film and television markets are dynamically changing and implementing technology we know well from the live events world," said Evolve CEO Tyler Mayne in the company announcement.
"We will be taking the business model that has worked so successfully for us in the rental and staging markets and applying it to film and television as their demand grows for xR stages and virtual production studios," he said.
Evolve will also continue to serve its base of rental and staging customers by offering expanded Evolve Academy online training.
The sessions are designed to help them acquire new skillsets so they can pivot to film and television as production transitions to virtual workflows during the coronavirus pandemic and into the future.
More About Evolve Academy and Immerse
The $5 million equipment investment in Immerse will be dedicated to LED display technologies, camera tracking systems, media servers and other ancillary gear.
"Virtual production was going to happen in the next three to four years," said Mayne. "Because of COVID-19 that timeline has been compressed into a period of months.  "Immerse wants to take the confusion out of this fast transition by offering complete solutions to the market.
"Ultimately, Immerse will help devise a standard and a workflow for virtual production that others can follow," he said.
"The equipment investment will focus on products engineered for film and television needs, products designed to make shows look great on camera," said Evolve solutions manager Kevin Ring. "Immerse will consult with customers to make sure the inventory grows with the gear they want."
Concurrent with developments at Immerse, Evolve Academy will continue to offer "the tools that industry professionals need to make the shift to a new market," said Mayne.
"We already have classes that focus on the immersive market and will announce more soon – from very targeted product-based training to virtual production workflows," he said.
"We are solidifying our relationships with manufacturers of products for this market and bringing a number of new manufacturing partners on board to focus on retraining for all things immersive," said Mayne.