KV2 Powers Audio at Ankerpunkt Beach Club
Popular Austrian DJ, Leo Rath, equipped his premier beach club, Ankerpunkt, with KV2's audio system for an enhanced experience for the guests.
Leave a Comment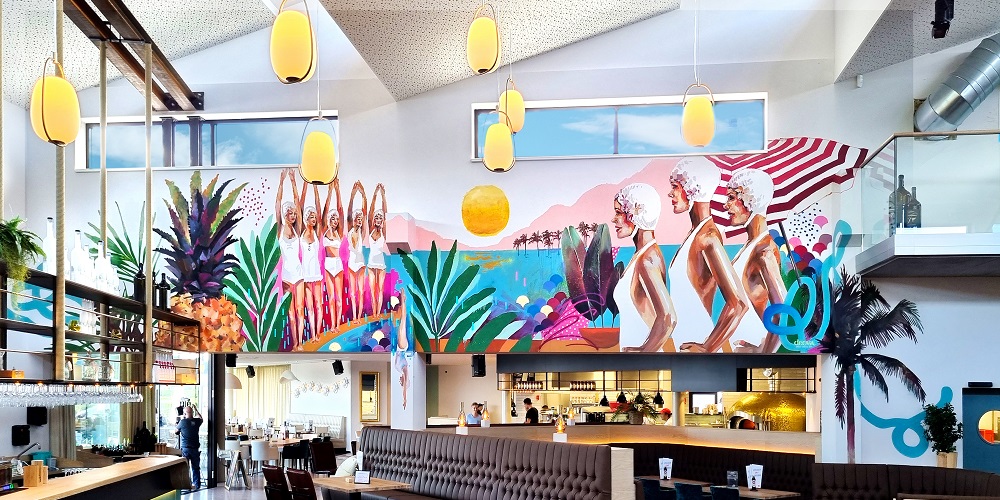 Photos & Slideshow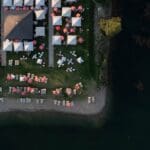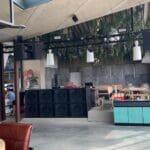 ---
What started as a modest, seasonal bar on the shores of Lake Aldrian in Tillmitsch, in southern Styria, has quickly developed into one of the region's premier hotspots. Ankerpunkt is the vision of Leo Rath, a DJ and house legend in Austria, as well as his wife.
The beach club is now open all year round, per a statement. It boasts its own beach, a bar and restaurant along with lawns and terraces for lazy summer days. Rath acknowledges that music thus takes center stage and accompanies guests throughout the day and right into the night. "I am a DJ myself and the right sound for Ankerpunkt is an important concern for me," asserts Rath. He also wanted to bring a touch of Rimini and Ibiza flair to Styria with his club.
Eventually, Rath selected Czech Republic-based KV2 Audio for Ankerpunkt. "After some research, I became aware of KV2's sound systems. The sound quality of KV2 just totally convinced me and I quickly realized, this is what I need for Ankerpunkt," he states. Thus, he turned to event and club specialist Plusmusic Ibiza. Per a statement, they were also responsible for the sound of legendary hotspots such as Amnesia and Cova Santa in Ibiza. In addition, Austrian AV experts, Happy Sound, performed the systems integration.
The Setup
According to a statement, the result was successful and brings with it concentrated sound power. For the main outdoor system alone, Plusmusic specified two SL412 tops together with eight VHD4.18 quad 18-inch subwoofer systems. Meanwhile, a pair of CS12s handles front-fill duties. Inside the main restaurant, there is a DJ stage with a pair of SL412 tops and four ES2.6 high-output active subwoofers. The other restaurant areas feature a mix of EX6 and EX10 active speakers. Here, EX1.2 subwoofers complement the EX6 and EX10 speakers.
Also Read: HARMAN Professional Solutions Elevates Oceanside Experience at Cali Beach Club
Ankerpunkt's guests also enjoy premium-quality sound in the veranda, which features no less than 20 CUBE speakers. KV2 says this is its most bijou offering to date but with clean and powerful sound for its diminutive proportions. Additionally, five ESD1.10s powered by five ESP1000 amplifiers delivers low end.
The high-quality sound also accompanies the guests on the terrace and the spacious lawns. Here, four ESD15 3-way passive loudspeakers with wide dispersion characteristics are driven by two ESP1000 amplifiers. A pair of EX12s as DJ monitors completes this equipment setup. Furthermore, a total of 62 KV2 loudspeakers and several amplifiers adorn the popular party and relaxation location. Per a statement, the location finally reopened to the public in October 2021 after the remodeling.
Gianluca Trevisan from Plusmusic AG in Switzerland reports on the success of the KV2 installation at Ankerpunkt. Trevisan remarks, "Leo is overjoyed with the result. He knows he chose the right product!"
Equipment List
According to KV2, the final equipment list for Ankerpunkt is as follows:
Main System outside
Frontfills
Restaurant 1
Restaurant 2 Stage DJ / Band
Sushi Bar
Restaurant 3 Zone 1
Restaurant 3 Zone 2
Veranda

20x ESD Cube
5x ESD1.10
5x ESP1000

Outdoor
Kitchen / Restroom
DJ Mon.
Click on "View Slideshow" on upper-right corner for images of KV2 audio setup at Ankerpunkt.