Cineworld's 270-Degree Film Screenings Use ScreenX Format to Draw-In Moviegoers
Cineworld has debuted ScreenX for the first time in the UK, a cinema format that offers a 270° field of view, allowing cinemagoers to be immersed
Leave a Comment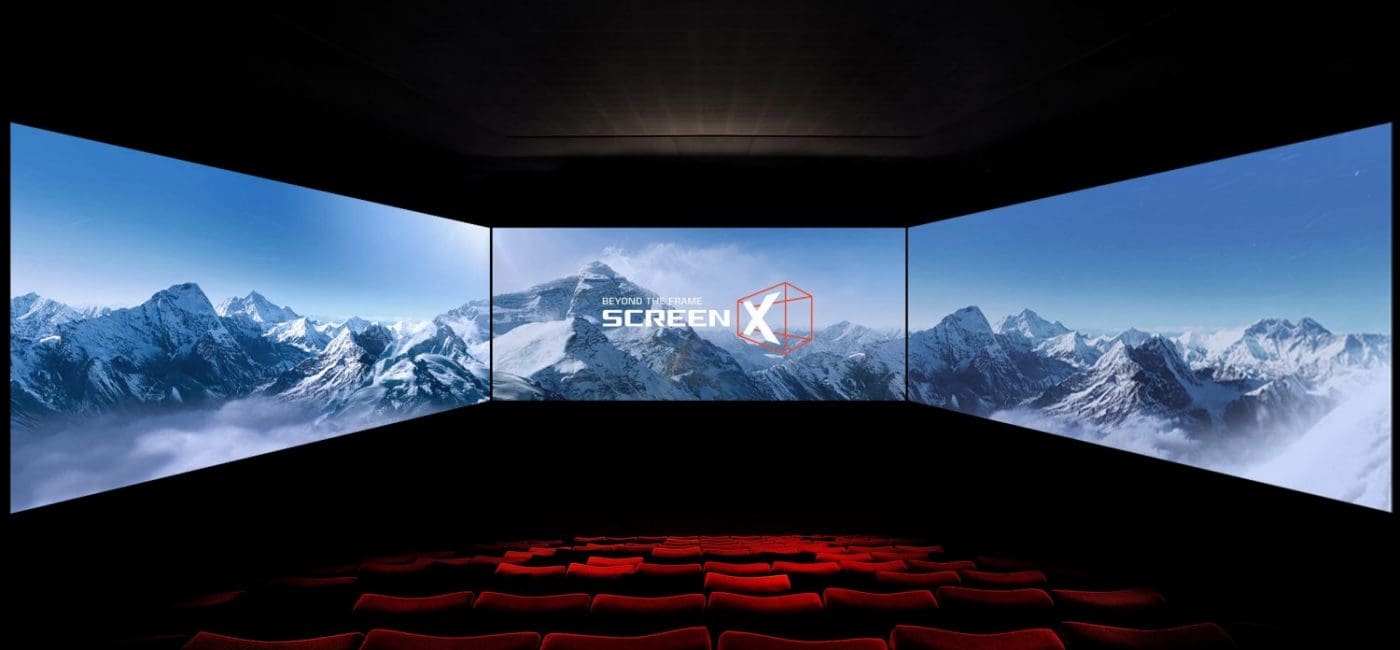 The number of people going to the cinema year-on-year is dropping due to the proliferation of streaming services and high cinema ticket costs. But cinema chains are working to win back customers through the use of technology. Take Cineworld, a UK chain which just adopted the ScreenX format.
ScreenX is an immersive cinema format that originated in South Korea, but thanks to Cineworld it's now available in the UK for the first time.
It does away with the traditional idea that the cinema should be about watching a giant flat screen, and instead offers a 270° view of whatever film is on the screen. That's thanks to an array of short-throw projectors and screens that wrap around the audience.
According to Byung-Hwan Choi, CEO of one of ScreenX's developers, CJ 4DPLEX, "ScreenX mimics how the human eye interprets a visual by appealing to both our front and peripheral vision."
Despite being a relatively new format, ScreenX is already capable of showcasing a number of blockbuster films. That includes Ant-Man and The Wasp, Rampage, Black Panther, and The Meg. As the format grows, it's likely that even more films will be made available.
In the UK, Cineworld Greenwich O2 and Cineworld Speke are the first to get ScreenX capability, although Cineworld Leeds White Rose will gain the format next month. Eventually Cineworld hopes to have over 100 locations worldwide with ScreenX capability, showcasing a major commitment in the format.
How the ScreenX Format Works
As a technology, ScreenX is rather simple. It uses an array of projectors mounted on the ceiling and proprietary ScreenX software to blend the multiple images into one seamless image extending from the central frame to the sides.
This gives the illusion of one big 270° image, when in actual fact it's simply multiple images stitched together.
While the central screen is key to the experience, developers didn't want to lose brightness and colour when projecting onto the walls. That's why they're covering in a specially designed fabric to ensure that the projector's output matches closely with what is offered on the main screen.
Cineworld opted to install Christie projectors, with four projectors being used for the side walls and one projecting onto the front screen. In addition to the projectors, audio is also key to the experience.
While there's no Dolby Atmos system, careful attention was paid to the strategically-placed audio systems and DCS surround speakers to ensure they didn't interfere with the immersive viewing experience.
Kelly Drew, Cineworld operations director notes: "We are driven by innovation and this fully immersive experience will transform the way our customers experience film. With a great line-up of films such as The Meg and The Nun, ScreenX will truly transport movie fans into the on-screen action."
If you enjoyed this article and want to receive more valuable industry content like this, click here to sign up for our digital newsletters!