Shure TwinPlex Headsets Bring Voice to Celebrity Panels on Fox's 'The Masked Dancer'
Masked Dancer celebrity panelists retain freedom of mobility with Shure TwinPlex headset microphones on set of hit Fox TV show.
Leave a Comment
Paula Abdul, Ashley Tisdale, Brian Austin Green and Ken Jeong are sporting Shure's TwinPlex TH53 subminiature headset microphones in their roles as celebrity panelists on the new Fox TV series "The Masked Dancer," a spinoff of the network's hit series "The Masked Singer."
"The Masked Dancer," which premiered on Fox Dec. 27, features famous contestants hidden inside TV-friendly, full-body costumes while performing dances in a variety of styles. After each dance, the celebrity guest panelists use clues to try and determine each performer's identity.
In keeping with COVID-19 safety protocols, panelists are spaced six feet apart instead of side-by-side at a desk.
Shure's TwinPlex headsets—which have been in use since the first season of "The Masked Singer" in 2019—allow the series' often-demonstrative panelists the comfort to move around freely while still maintaining consistent audio quality.
Sean Prickett, Drop Ship Audio A1 audio mixer and audio supervisor for both Fox shows, has been with "The Masked Singer" since its first season and now brings his expertise to the set of "The Masked Dancer."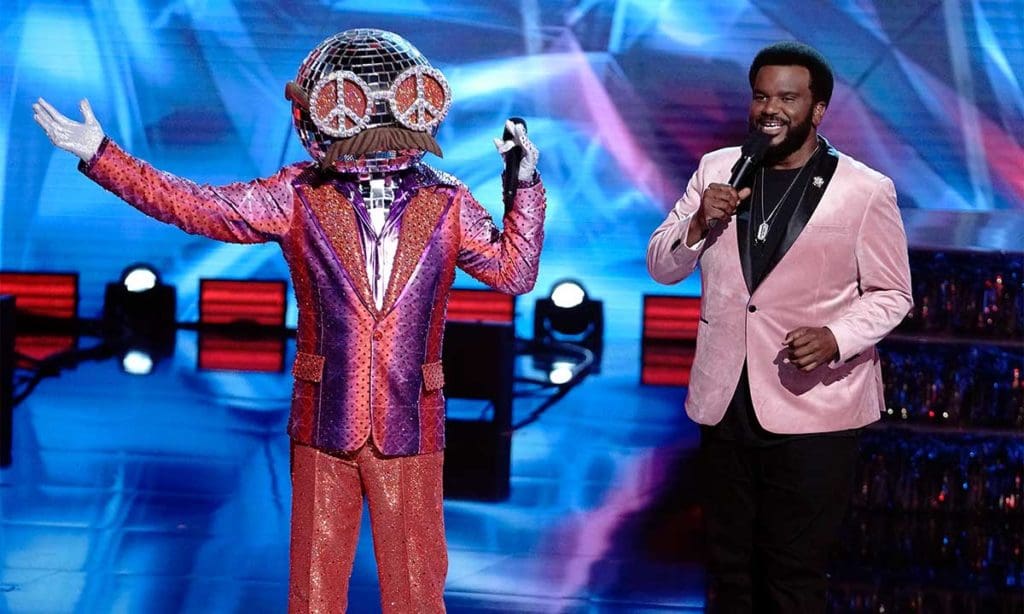 Inside 'The Masked Dancer'
Though Prickett does not typically use headset mics for production, no one wanted the panelists confined to their seats and lavaliers were not practical in the studio's noisy environment.
Prickett accepted Shure's offer for the then-unreleased headsets in 2019 and has since kept TwinPlex onboard for all four of "The Masked Singer" seasons as well as the 2021 debut season of "The Masked Dancer."
"Since Day 1, providing superior sound for these very active panelists on national primetime television before it was even released, is a great accomplishment," said John Born, senior product manager at Shure, in the company announcement.
"We're thrilled to see TwinPlex continually chosen for its exceptional audio quality, durability, comfort, and fast deployment in critical broadcasts and livestreams around the world," he said.