AVoIP Can Bolster Your Business with Government Agencies
Set up your team for a win-win in any vertical, but especially in the government sector.
Leave a Comment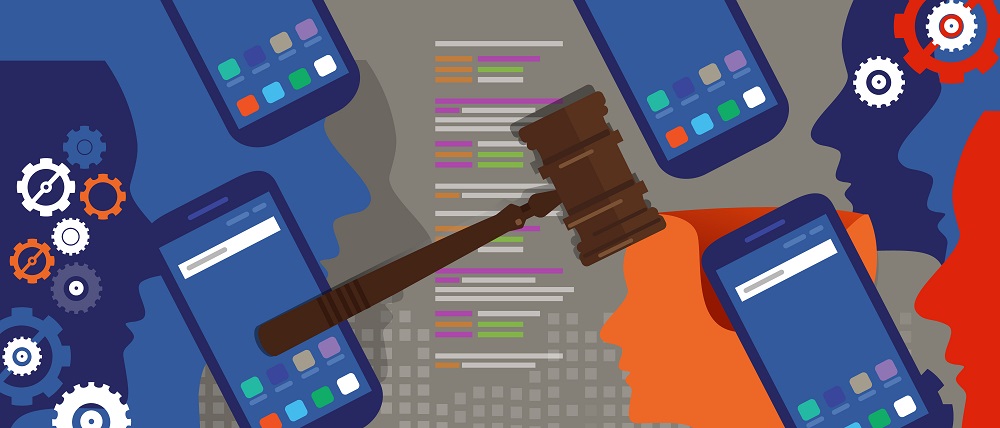 COVID-19 took our world by storm. Although we are still in an active pandemic, we're all finding new ways to navigate our daily changing environments—everything from the way we do business to the way we travel.
One of the few positives to have materialized from this pandemic is that everything we once knew is now changing and evolving. It has pushed us into new territories, especially when it comes to communications. Pretty much every vertical within the commercial AV industry has been affected over the past two years. 
One of the biggest shifts, however, has come in the government space. If you've ever dealt with the court system, for instance, you know that government bodies tend to be far behind when it comes to technology. But when the pandemic hit, they were forced to change their methods just to keep our justice and other government systems moving. 
So, how do we redesign active government spaces to address their communication barriers during a pandemic? The answer lies in adding commercial AV solutions or, in some cases, updating legacy systems.
Many AV integrators do not play in the government sector, but the ones that stepped up to the challenge are succeeding and doing so by implementing AVoIP solutions.
Xzavia Killikelly, DSCE, DCME, an audiovisual design consultant at Conference Technologies, Inc. (CTI), has seen the government vertical evolve over the years. Killikelly heavily focuses on workplace technology, coupled with AV and IT design and integration. However, he's also playing a key role in designing and revamping what the user experience looks and feels like in government facilities. 
Discovery
Working on projects within the government vertical can take some time. This isn't the kind of vertical you're going to stumble into and start doing business. However, that doesn't mean that doing business in this space is unattainable.
Just ask Killikelly, who, in his pursuit to create exceptional experiences, has focused on not only leading with the latest technologies but also taking the time to build relationships with those who will be using the spaces. 
"For me, it's been a mixture of both," Killikelly explains. "Building solid relationships has helped me to understand the challenges that the various government sectors face. It is tough to know what technology will be effective and deliver on the needs of a client if you don't have a thorough grasp of how things function day to day. Relationships give the insight needed to seek out the technology that works." 
For AV integrators to be successful in business, it's imperative to have people on your team who not only know the technology but also know how to go about discovering the client's needs. Killikelly has been successful in the government sector by harnessing his strength in both areas. By doing so, he has helped to continue to position CTI as a top integrator for government entities. 
Setting
Government agencies exist on the federal, state and local levels. Each space — from courtrooms, to townhall spaces, to boardrooms — is utilized differently. That's why discovery is crucial when it comes to finding the right solutions for your government clients. As an expert in the government vertical, Killikelly has seen changes at all levels, but, from his perspective, courtrooms have lately benefited the most from integrating commercial AV solutions. 
"For a long time," Killikelly begins, "courtrooms were designed to function like large conference rooms." Now, though, he says, things have changed. The focus has shifted to understanding the tech needs at each of the different levels of the court. Killikelly continues, "COVID-19 brought a lot of those needs to the forefront. When the rest of the world was put on pause in many ways, justice had to continue to move forward." This, he says, brought about hybrid court environments, which have completely reshaped the way that courts handle cases. 
Implementing a hybrid solution in courtrooms has the potential to change outcomes for a lot of people. "For the first time," Killikelly remarks, "people have the ability to attend court virtually. [When I was] growing up, I would hear about people who landed in deeper trouble or paid larger fines, all because they could not make a court date." That has become less of an issue now. "And that is the gift of innovation in technology," he adds.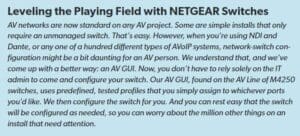 Innovation
Technology, in a sense, encapsulates the gift of innovation, and it just keeps on giving. AVoIP solutions, in many cases, are the driving force, sitting behind the curtains of AV integration and directing many projects toward success.
"The industry as a whole has shifted primarily to AVoIP, and government technology managers enjoy the benefits," Killikelly affirmed. "For the most part, public-sector clients want AV and IT infrastructures that are simple to deploy, [that are] less of a challenge to operate and [that] provide a consistent user experience across the board."
All those factors, taken together, help a great deal in reducing total cost of ownership. And, with government budgets becoming tighter as lawmakers move away from economic stimulus, AVoIP will continue to be an excellent solution to reduce overall cost and meet end-user needs. 
Revamping spaces with AVoIP solutions can simplify things for both integrators and end users, while saving money over time. Entertainment executive Tom Freston put it best when he said, "Innovation is taking two things that exist and putting them together in a new way." That's exactly what Killikelly and his team are doing when they install AVoIP solutions in the government space. 
Change the Game
"Clients always tell me that the AV network is a game changer," Killikelly states. And that should be the focus: Commercial AV solutions should make people's tasks more approachable and their jobs easier. He continues, "Government administrators appreciate the ability to add a reliable AV solution that does not live on the primary network."
This kind of thought process is unsurprising, as security and reliability are, of course, the key factors in any government application. Emergency operations centers (EOCs) and network operations centers (NOCs) must remain operational, and, of course, courtroom users must be able to share evidence and information reliably and effectively. 
Naturally, there are divergent ways to set up AVoIP solutions. However, according to Killikelly, "An AVoIP solution that lives on a separate network allows the organization to be proactive with maintenance, all while keeping internal information secure. This approach frees up IT personnel to focus on their daily tasks, and [it leaves] the servicing and monitoring of the AV to the AV integration partner. It's a win-win." 
It's time to start perfecting your craft in AVoIP solutions and set up your team for a win-win in any vertical. The AV/IT convergence is here, and it's here to stay. 
This post is brought to you with the support of NETGEAR.