Integrators Face Growing Government Standards
Mission-critical government clients will soon require technology that meets new security and environmental standards.
Leave a Comment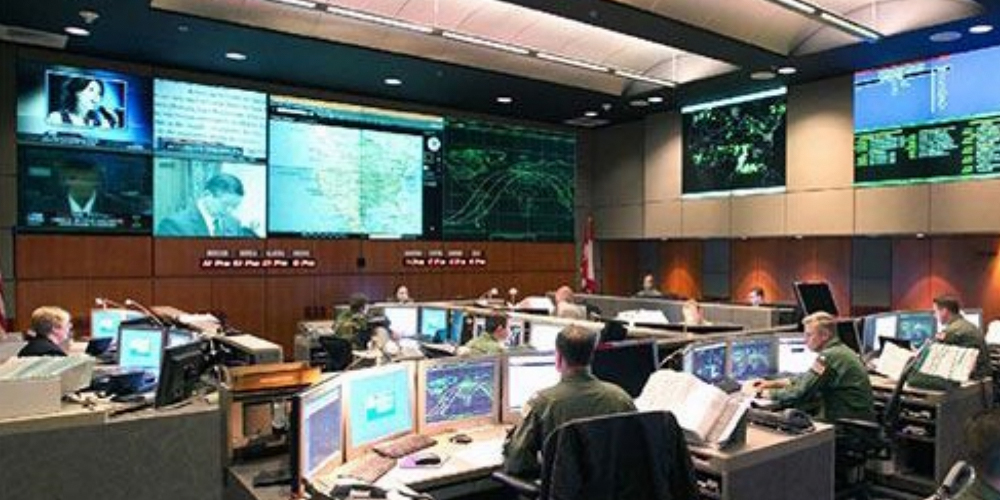 Working with mission-critical government clients requires a different mix of technology and products than traditional commercial conference rooms. Integrators are facing growing government standards when it comes to security. 
Wi-Fi enabled unified communication devices are posing network security issues for government clients. Command and control centers, which often require the installation of large display walls are also presenting challenges for integrators.
The Trade Agreement Act (TAA), an act that is designed to foster fair international trade with certain designated countries that states the U.S. government is required to obtain products and services that were made in the United State or end products from TAA compliant countries are making the procurement of technology, such as dvLEDs without Wi-Fi and cameras not already built-in a bit trickier.  
"We have less latitude to go out and shop around for another vendor if we have a supply chain issue," says Matt Laszacs, technical director at Diversified. "Commissioning equipment has always been a challenge even pre-COVID and just became even more of a challenge in terms of manpower and reporting code protocols," he says.
Cybersecurity Maturity Model Certification (CMMC) and National Institute of Standards and Technology (NIST) compliance standards are expected to become universal requirements for doing business on any government contract. "I think it's starting with a few commands now and it's eventually going to work its way into all federal contracts. Everybody right now that's a government contractor is very busy preparing to meet these compliance needs," says Laszacs.
Read: Check Out These Basic Cybersecurity Certifications
Another government standard on the horizon is EPEAT, a certification for sustainable electronic equipment. EPEAT combines strict comprehensive criteria for design, production, energy use and recycling with ongoing independent verification of manufacturer claims. EPEAT is the leading resource for finding electronic products designed to reduce environmental impact.
Integrators like Diversified are starting to see an uptick in more installations for classrooms and training spaces for the military just as much if not more than in other markets according to Laszacs.
Victoria Sanville, national sales manager of government and education at LG noted government clients want to know where materials are sourced and where they are built. LG has invested in having replacement parts available for mission-critical customers. 
Government clients are also seeking multipurpose technology that could be used for teaching or training purposes, but also could be used for emergency alerts. Sanville also noted federal government clients are adapting to interactive touch technologies more than education clients mostly due to budget and procurement decisions.  
Decision making has become less siloed, she says. She's seeing departments talk more with each other and designing spaces earlier. "The electrical shop, the AV shop, the furniture shop use to make their own decisions on what's going into a space. Now they're all coming together to design that space to make sure it's utilized," she says.  
Customers are also more willing to pay for managed services than putting in an upfront investment. Audiovisual systems can be easily upgraded with subscription services that allow clients to request replacement technologies as new displays or features are introduced in the coming years. By replacing a large upfront cost with a monthly subscription fee, the client gains flexibility and helps assure that its offices won't become obsolete as technology progresses.
"I think we will continue to see a lot of audiovisual work taking place in the government vertical. I think it's going to continue to grow," says Laszacs. "I don't see a slow down for us and I don't see any one AV integrator that's really cornered the market in this area, so I would expect that we'll continue to see a lot more good work coming out of this vertical in the years ahead."