3D Printing Moving into Mainstream Manufacturing
Health care, automotive and construction are three areas where 3D printing is growing, an important development during the COVID-19 pandemic.
Leave a Comment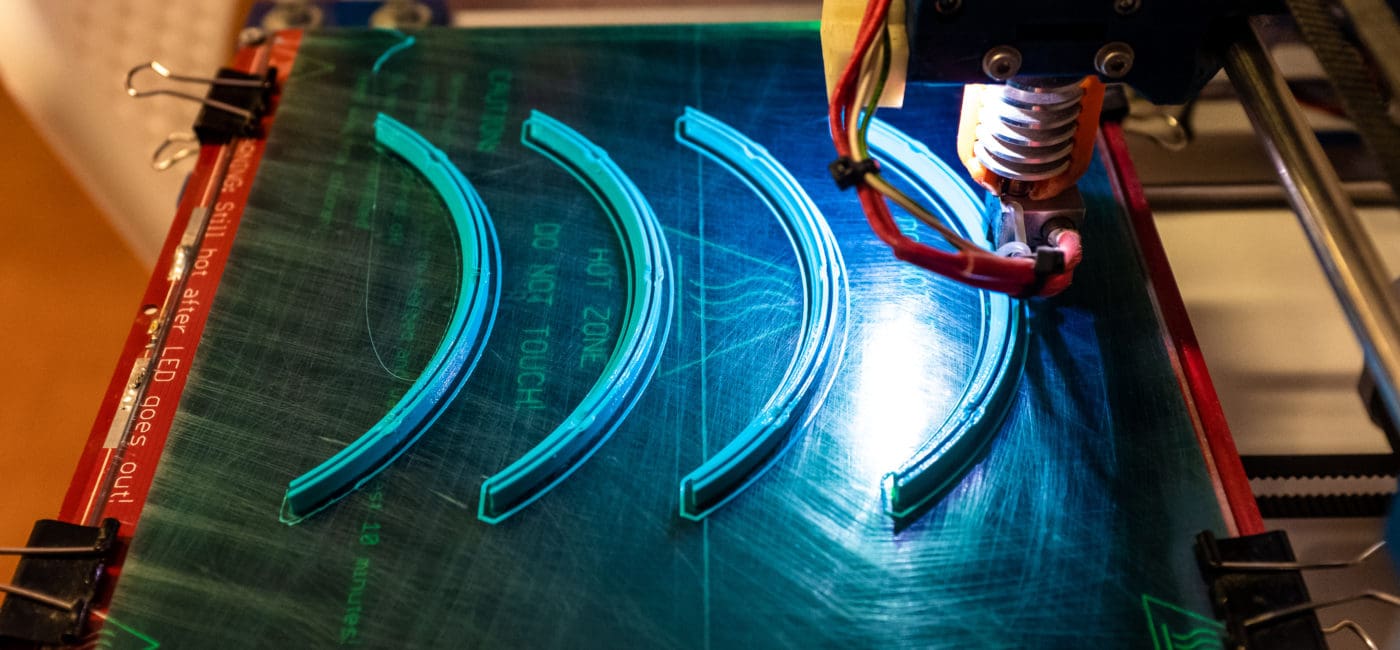 You certainly can't say 3D printing technology was an overnight success, but it's playing an important role in several key vertical markets these days, particularly in the health care vertical in the fight against the spread of the coronavirus around the world.
The market for 3D printing in healthcare is "growing rapidly, particularly for the manufacturing of medical devices," according to new research from data analytics firm GlobalData.
"One of the greatest advantages of the technology is the freedom to produce custom-made and on-demand medical products and equipment," the latest GlobalData report says.
"Moreover, the availability of open-source product designs is helping 3D printing startups to mass-produce essential medical equipment," the report says.
3D printing has "lowered the barriers to entry for manufacturing, allowing enterprises across many industries to respond to customer demands while offering greater customization of products and speed to market," according to GlobalData.
In the recent wake of the coronavirus pandemic, for instance, 3D printing has come to the rescue of hospitals to meet the demand of key medical supplies such as masks and ventilators running low.
In early March 2020, Italy's 3D printing startup Isinnova produced an essential ventilator part called a "Venturi valve," which connected an oxygen mask to a respirator, for a local hospital in Northern Italy.
"3D printing has leaped from the proof-of-concept stage to a viable manufacturing alternative, demonstrating its potential in real-world environments," said Venkata Naveen, disruptive tech analyst at GlobalData, in the company announcement.
The Innovation Explorer database of GlobalData's Disruptor Intelligence Center reveals how 3D printing is increasingly becoming crucial in the mainstream manufacturing of various industries.
Construction and Automotive Advances
3D printing in the construction industry can be used to not only produce concrete bricks but print an entire building.
The technology is more befitting to the industry as the design information required to print a product is readily available in the building information modeling (BIM) software.
3D printing allows faster and more accurate construction of complex shapes and, at the same time, cuts production times, and reduces labor costs and material waste, the GlobalData report says.
The automotive sector, meanwhile, is ripe for 3D printing. Besides its use for prototyping, the technology is being used to produce parts such as taillights, bumpers and parking brake brackets.
The technology not only helps the aesthetic design of vehicles but also allows lower consumption of materials and waste.
This year "will be game-changing for 3D printing technology amid the COVID-19 pandemic, fueling its adoption in multiple industries," said Naveen. "The current scenario of fragile supply chains will fast track the development of a digital manufacturing ecosystem, driven by 3D printing technology."