Gallagher Staging Providing Structures for U.S. Health and Government Officials in Response to Coronavirus Outbreak
Gallagher Staging supports medical community by deploying its resources for the price of trucking and labor fees, encourages others to follow their lead.
Leave a Comment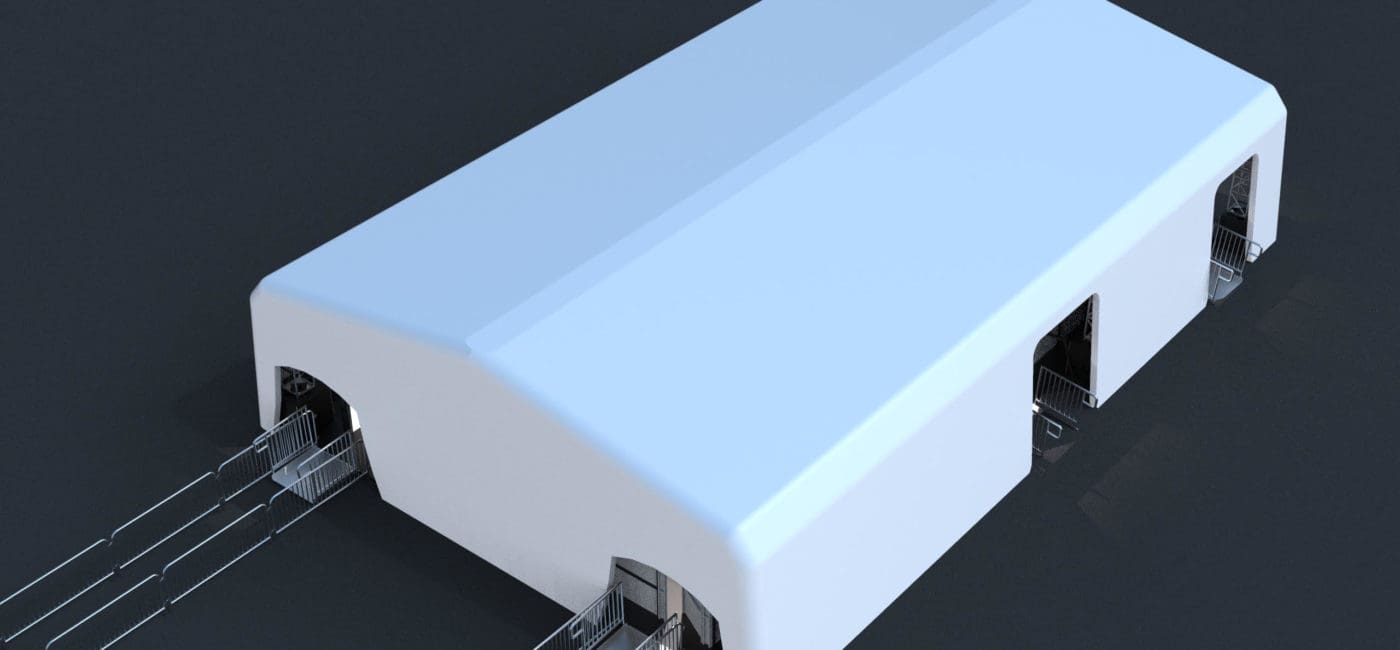 Gallagher Staging has pivoted all of its traditional rental staging operations to focus completely on providing health care professionals and government officials with at-cost disaster relief structures amid the coronavirus pandemic.
As part of this COVID-19 operation, customers who are part of the response teams working in the health care or government fields will pay only labor and trucking fees, says Gallagher Staging CEO Joey Gallagher in the company announcement.
Gallagher Staging has seen many of the high-profile events for which it was slated to build stages—including the Coachella festival for the second year in a row—either canceled or postponed so the team wanted to find some way they could help with the recovery efforts of the pandemic, says Gallagher.
The company is "now committed to delivering at-cost solutions to benefit a medical community in need of the company's unique support," according to the Gallagher Staging announcement. Gallagher encourages other rental staging companies to follow his lead and adopt an at-cost model for now.
"There are so many amazing companies in our industry with not only a wide array of staging, flooring and lighting equipment but also skilled staff on standby to turn medical needs into action," said Gallagher in the announcement.
"Our industry was one of the first to be impacted by this terrible virus, which caused almost every entertainment-driven enterprise to come to an immediate standstill," he said.
That standstill means hundreds of thousands of skilled professionals, including Gallagher Staging         team members, are available    to work on designing, planning and building temporary hospitals, testing facilities and more.
"Safety has always been at the heart of what we do," said Gallagher in the company announcement. "This is not about the state of the staging business; this is about how the staging business can help the state. It's our responsibility to step up and deploy resources to assist those in need."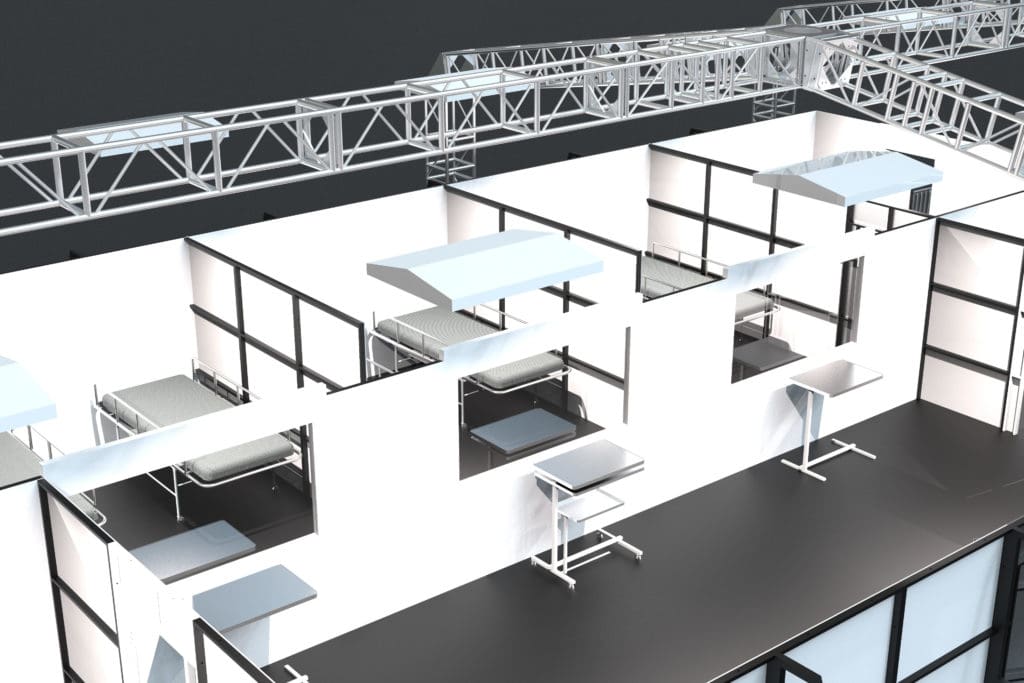 How Gallagher Staging is Helping COVID-19 Response Teams
Gallagher Staging can deliver structures across the U.S. and can customize them to fit any emergency situation, says Gallagher.
The company can supply elevated stage platforms, barricades to create pathways, decking for level ground, temporary wall structures, medical-grade flooring, ADA-compliant ramps, rain and shade structures and more.
In addition to providing at-cost staging solutions to respond to COVID-19 situations, the Gallagher Structures team has set up a digital crisis center on its website that is updated daily with new services, systems and products.
If you enjoyed this article and want to receive more valuable industry content like this, click here to sign up for our digital newsletters!