The Biotech Sector Is Gobbling Up Real Estate
The biotech sector has been a bright spot in an otherwise rough commercial real estate market, and AV integrators should take note.
Leave a Comment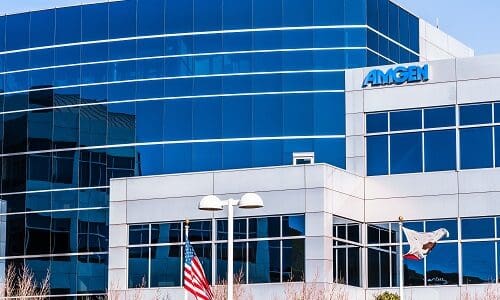 The pandemic absolutely killed the commercial real estate industry as organizations that once occupied massive footprints in the largest office buildings in major cities realized they can work just as effectively at home.
It remains to be seen just how much office buildings will rebound and be populated once again or if organizations that can work remotely will continue to do so to save on expensive real estate costs in major economic hubs like New York, Boston, Chicago, San Francisco and others.
However, one industry that absolutely needs that real estate is biotech. It's hard to develop drugs, medical devices and other treatments remotely, so those professionals largely need to be on site.
And, don't forget that many biotech and pharmaceutical companies are continuing to work on vaccines and treatments for COVID-19 as the medical community continues to try to understand the novel coronavirus.
If your integration firm relies heavily on new construction or retrofits, consider researching the solutions and technology that life science professionals need, like access control, security, conferencing systems, cybersecurity and more.
Real estate giant JLL recently released a report about the biotech real estate market, essentially saying the biotech market can help jumpstart a commercial real estate boom thanks to federal funding and newfound investor interest.
Though Boston, San Francisco and San Diego will always occupy a vaulted place within the life sciences pantheon, the incredible dynamism of the industry is jump-starting new markets that are of growing interest to life sciences investors and companies alike thanks to their lifestyle, cost of living and demographic advantages. Prompt entry into these markets offers a robust upside as they evolve toward drawing significant public and private funding. Forward-thinking organizations have the opportunity to take action on this data early, elevating organizational momentum, gaining access to top talent and activating their real estate potential.
Everything is pointing to a red-hot biotech real estate market, fueled by an infusion of cash, a newfound focus on infectious diseases and an already mature U.S. healthcare sector.
It's not just JLL that is high on the biotech real estate craze. It's also big-pocketed investment firms like Blackstone Group Inc. and KKR & Co., according to a recent Bloomberg article.
The article highlights the amount of cash going toward buying buildings used for life sciences and other research. So far this year, more than $10 billion has been spent for that purpose, Bloomberg reported.
That estimate doesn't count new construction, and fresh buildings are breaking ground in U.S. cities including Boston, San Diego and San Francisco — many without having signed major tenants. Unlike workers in conventional offices, many scientists don't work remotely. And as vaccines help fuel the economic rebound, funding for medical innovations is expected to drive the need for more space, particularly in the U.S. and U.K.

"The pandemic only amplified the demand growth, but it's a trend we think will continue for years," Nadeem Meghji, Blackstone's head of real estate Americas, said in an interview. "This is about, broadly, advances in drug discovery, advances in biology and a greater need given an aging population."
If your integration firm is one that prioritizes new construction and new tenant build-outs, the life sciences sector is one industry to keep tabs on. Market your solutions and services aggressively as this particular industry is usually flush with cash.