Whitlock Installs 1,000+ Displays, Custom Controls at Hassenfeld Children's Hospital
Whitlock install finished 50 to 100 rooms per week to ensure Kimmel Pavilion & Hassenfeld Children's Hospital & Cancer Care Center had top-level care.
Leave a Comment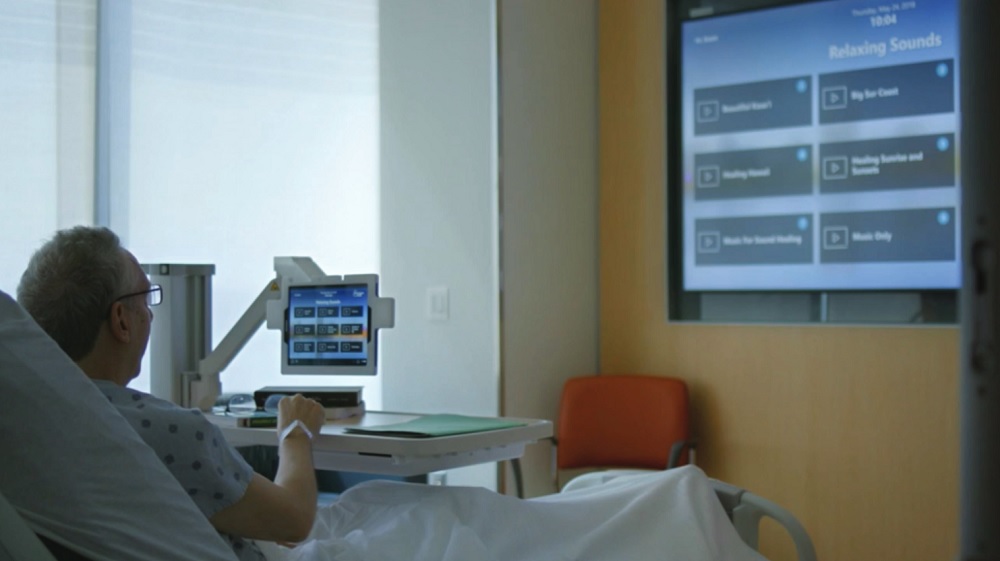 Whitlock knew it was working with one of the most advanced pediatric cancer facilities in the country, the new Kimmel Pavilion & Hassenfeld Children's Hospital in NYC, when it looked at their tech RFP — at least the integrator must have, based on just how extensive a project it would be.
The stakeholders detailed a need for over 1,000 displays, more open communication between the medical community and the patients, and the creation of a comforting, fun experience for children battling difficult diseases.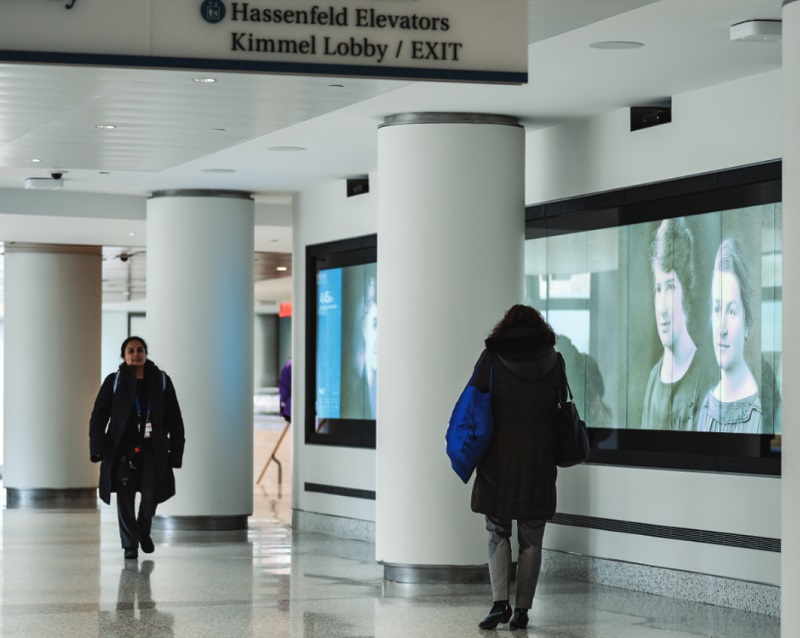 Strategic Scheduling Aids Whitlock Install Juggling Act
This meant hundreds of rooms and tech environments throughout: 11 patient floors and 374 patient rooms, each with control systems to present medical records, staff schedules, medicine delivery, and in-room entertainment systems on small personal screens and 75-inch 4K displays.
Not to mention the 20-foot video walls and a complete broadcast facility.
Just reading that aloud might result in a loss of breath — but Whitlock had a strategy to keep up with the facility's high level of care.
Thanks to its highly coordinated planning, Whitlock delivered 50-100 rooms per week, with crews as large as 30 technicians working various shifts to stay on track with the facility's grand opening.
The Whitlock Install
Over 500 patient rooms were outfitted with Samsung 4K displays, but those weren't the only rooms to rely on that brand.
The Executive Conference Center and 12 corresponding conference rooms contained the same displays, plus Cisco SX80 Speakertrack systems, Crestron controls, and ClearOne Audio DSP.
The 100-person configurable boardroom and multi-use space relied on Barco for its 200-inch LED video wall, as well as multiple cameras and control for webcasting presentations.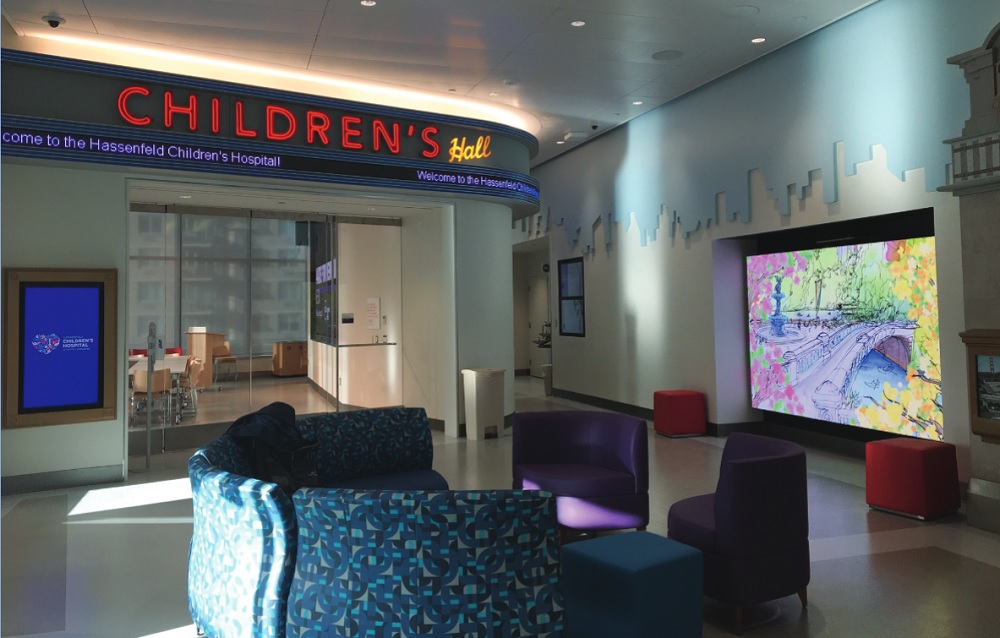 A motion- and gesture-interactive Silicon Core 100-inch LED wall in the Hassenfeld Children's Hospital featured content by Potion Design.
A similar 40-foot-wide, 16-display video wall featured Barco Unisee displays behind TSI interactive Touch Framing System and enclosure.
A NYUIT management system controls all of the facility's signage, wayfinding and regulatory content.
Impact on Hassenfeld Children's Hospital
Whitlock says the facility sets a new benchmark for patient care. Whitlock had to match culture and drive to maintain such a challenging work schedule. Perhaps an email from one of the project team managers best exemplifies this:
"I really felt the Whitlock culture these past few weeks. When everything was crazy, your team clearly demonstrated how much they cared about this project. I could not have imagined running through the field of battle with anyone else. I am so grateful and glad we chose Whitlock for this project.
"We're extremely proud of technological systems we've built and deployed, which are truly first of their kind and represent a step forward for the medical field. Patients expect a digital experience in their daily lives, and now they expect it from their care teams and hospitals," said Nader Mherabi, senior vice president and vice dean and chief information officer at NYU Langone, a key partner.
"A suite of the most advanced technologies has been thoughtfully architected and implemented for staff efficiency, maximal patient safety, and a more personalized experience for patients and their families."
Whitlock Install Equipment Highlights
Samsung 4K Displays

 

Barco & Silicon Core Video Walls

 

Crestron Controls

 

ClearOne

 Audio DSP

 

Cisco Conferencing

 

NYUIT Signage

 Management

 
If you enjoyed this article and want to receive more valuable industry content like this, click here to sign up for our digital newsletters!