Retail Environments Go 'Phygital'
Integrators can utilize innovative display technology to impact retail customer experiences.
Leave a Comment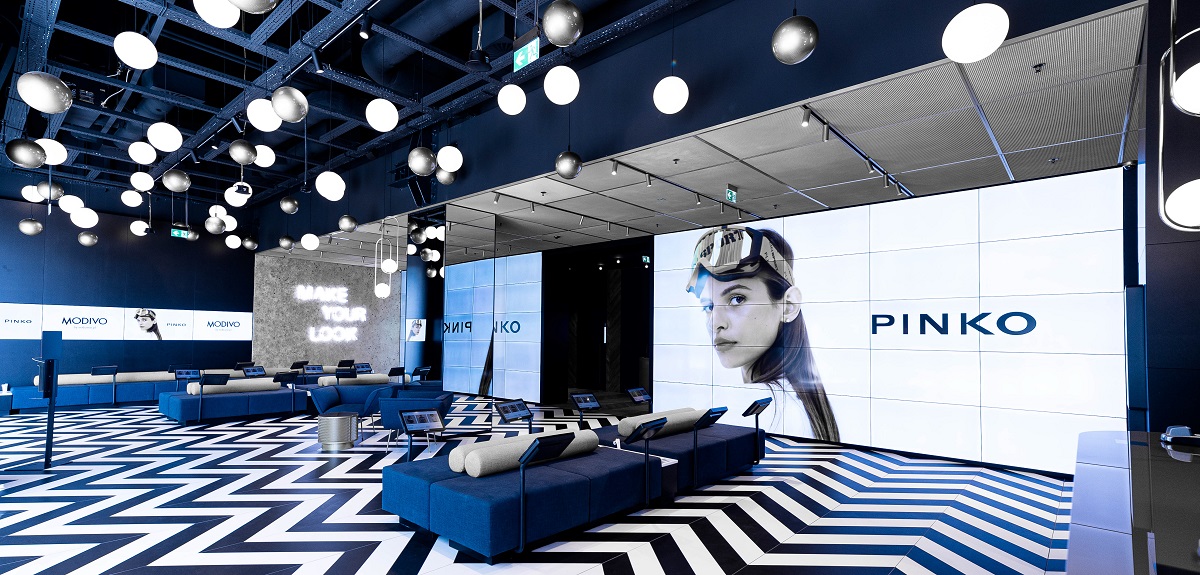 As retailers struggle to get customers back into their stores, they're starting to innovate and invest in digital displays. There's also growing demand among consumers for more personalized in-store shopping experiences—ones that fuse the physical shopping experience with the digital. This combination is known as "phygital." 
Research analysts say retailers that emphasize customer-centric technology are the ones that are best positioned to make a faster comeback and succeed in today's new retail environment. For example, a retailer contracting with an integrator to implement digital display technologies can bring immense value to retail businesses.
"You can't create a customer experience on a website," Bruce Wyrwitzke, director of sales, PPDS, says. "At least, not the immersive customer experience you can create in a retail environment. And digital is the way to do it—posters don't cut it."
However, Ben Phelps, retail industry director, Absen, adds, "The term 'digital signage' isn't so applicable anymore in retail, as it's so much more than [just] replacing traditional signage with screens." 
Many retailers are now using large LED screens as part of the in-store experience, Phelps says, citing the much-ballyhooed "wow factor" that drives people into a store. "This could be with large window displays that grab our attention and that even interact with the customer," he says.
"Others use large displays within the store to create an ambience, to advertise, to call attention to a specific area, or even as a portal to other stores around the world or to livestreamed events." Summing things up, Phelps says, "Really, the possibilities are endless." 
One thing that Phelps has noticed over the last few years is that more integrators are comfortable with LED technology. "That means that, when architects, designers and other creative influencers include large displays in their design concept, they now know that these ideas can easily become reality and be well implemented," he says. 
Integrators have come to realize that LED technology can achieve what the creator is looking to achieve—something, Phelps acknowledges, "that, years ago, was much more of a challenge." He adds, "Of course, the technology has helped, too, as LED has become simpler to install and use, simpler to understand and much more affordable." 
The Key to a Successful Installation

The integrator should work with the retail client to identify every customer touchpoint—from the store entrance to the checkout area—and review what changes can be made. Then, the integrator should help identify the best tools available.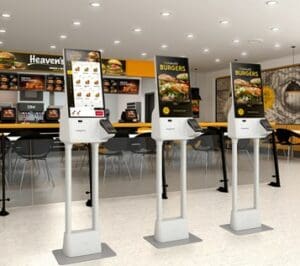 Chris Mertens, vice president of US sales, B2B displays, Samsung, says, "Customers have embraced a new reality, and, as they return to brick-and-mortar retail shopping, businesses are making innovative changes to provide the best in-store experiences." He believes that interactive displays are the future of retail. Such displays, he says, are appealing because they offer "personalization for each customer upon arrival into the store and advanced data collection for business owners." 
Mertens continues, "The integration of displays provides customers with tailored, best-in-class services, while allowing employees to trend data to drive additional services and product sales." 
Absen's Phelps says that the most important thing is to have a clear idea of what the retailer is looking to achieve with the screen. "This sounds obvious," he concedes, "but, actually, it's the key to a successful installation, and [it] isn't as simple as it might sound." 
Phelps explains, "Often, retailers feel obligated to use large screens because their competitors are doing so." When that is the motivation, though, there isn't any clear strategy behind the decision-making. "This can be tricky to handle," he admits, "but, often, it's as simple as asking what type of video content is going to be displayed." That, he declares, should always be the driving force behind any product decisions and installation.
How Content Will be Handled

 



According to Phelps, it's also vital to contemplate the finer details of getting dynamic content onto screens properly. "By raising this subject," he says, "an integrator can help a retailer to avoid common mistakes like installing a screen in a certain format and having no video content produced that will look correct on the screen. Again, it sounds obvious, but it happens surprisingly often."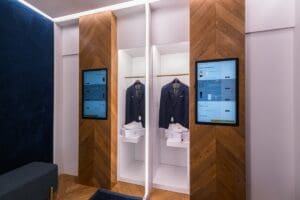 And when you're dealing with retail clients that have a very clear strategy and that know exactly what they want to achieve, the key is to find the correct product—and price point—for each application.
Phelps recalls seeing many projects led by marketing departments whose decision-makers want 16:9 screens in 4K resolution to show off their content. "But," he continues, "when you understand the purpose of the screen, it becomes clear that [such a] solution is simply going to be too expensive." That can mean the project falls apart at the costing stage. 
He adds, "An integrator that can carefully help decision-makers to consider different pixel pitches or size options will help push the project over the line."
Samsung's Mertens warns that retailers' natural desire for more engaging digital experiences shouldn't overshadow the fact that digital signage is not a one-size-fits-all solution. "Customization and personalization are available to ensure that a space is properly optimized and [that] a retailer's needs are met," he says.
Mertens underscores the value of investing in digital signage, stressing that the right solution can drive more conversations and a greater connection with customers. "With options such as AI technology, augmented reality, high-quality LED screens and other forms of interactivity, displays have the capacity to keep an audience captivated, informed and engaged with today's businesses," he says.
Content is Still King
As bewitching as the technology is, however, integrators should always remember that content is king. Thus, integrators must carefully consider how the content is going to be delivered, how it's going to be produced, etc. for retail displays. Are the images pixel-to-pixel, or do they have to be adapted? These decisions must be made at the very early stages of the project. 
Then, when it comes time for the installation itself, new questions arise. According to Phelps, one important one is how the screen is going to be maintained in the intermediate to long term. 
"One of the biggest advances in LED technology for retail over the last few years is that the screens can be maintained and repaired from the front side," he says, describing this as a huge step and a major advantage of LED over other technologies. Phelps continues, "But even then, especially for window displays, access and maintenance needs to be very carefully considered." 
Digital signs, videowalls and immersive imagery seem like indispensable components of a reimagined, more dynamic, more attention-grabbing retail experience—an environment that truly befits the term "phygital." 
If you enjoyed this article and want to receive more valuable industry content like this, click here to sign up for our digital newsletters!