Absen Delivers First Ever 70-Million-Pixel NBA Arena Installation
Absen and Revel Media Group partnered with Vivint Arena, home of NBA's Utah Jazz, to install new Absen LED displays inside of the arena.
Leave a Comment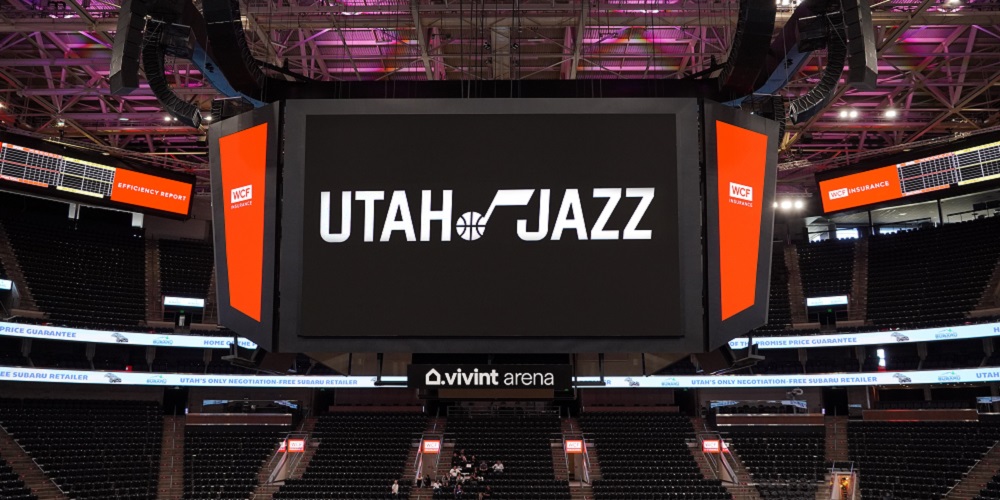 Photos & Slideshow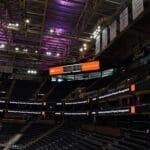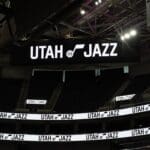 ---
Orlando, Fla.-based LED display manufacturer, Absen, and its Utah-based long-standing partner, Revel Media Group, partnered with Salt Lake City's Vivint Arena to install new Absen LED displays inside of the arena, ahead of the 2022-2023 National Basketball Association (NBA) Regular season.
Vivint Arena is home to the NBA's Utah Jazz and the title contenders have pressed their newly installed home advantage to start the season ablaze with as much resolution as its arena's new interior display upgrade.
The company was founded in 2010 by Brian Fitzpatrick and Matt Dopp. Revel Media Group specializes in digital signage, LED installation, and a cloud based content creation and delivery system.
Revel Media Group completed the installation on time and within budget under the watchful eye of project coordinator, Vivint Arena. The Group's co-founder, Brian Fitzpatrick, says the installation, which incorporates over 70 million pixels, at Vivint Arena is "…truly one of a kind and will be the first in any American Stadium."
Absen's director of sales engineer, U.S. western region, Kobe Xiao comments, "Absen is delighted to be involved with such a dramatic and historic sporting installation where Absen products add so much to the game experience with more pixels than any other stadium has yet seen in the U.S."
Installation Features
The installation encompasses upper and lower ribbons affixed to the seating gallery, the center hung display including sideline and baseline boards, trapezoid corners and the underbelly displays, as well as auxiliary boards serving courtside. Absen supplied the N4 Plus Series LED product that were specified throughout for the NBA arena installation by Revel Media Group.
Central to the viewing experience for the Utah Jazz fans in attendance is the vast center hung display system with its two approx. 40-feet-by-24-feet sideline video displays and two end zone displays measuring 25.5 feet by 20 feet.
Also Read: Absen Announces AbsenICON 3.0 for US Market
The screen experience is maximized with four additional trapezoid-shaped corner displays and viewing further extended via the four underbelly display boards each measuring approx. 17 feet by 10 feet. The upper and lower ribbons also create the "wow" factors to the audience, featuring 1,733 panels and is over 820 feet long, which is the equivalent of 3 football fields around the entire arena.
A Seamless Visual Experience
Absen thus states that its NPlus LED display provides an excellent viewing experience for the fans in attendance. With content ranging from live game play and instant replays to sponsorship messages and game statistics, fans can see the excellent visual performance of seamless 4mm pixel pitch display on every visual surface from the ribbon displays to the four 825-square-feet corner displays. Visual excellence also extends to the smaller courtside and entry way displays. Here, the light and thin design of Absen's noise-free N4Plus modules create a sleek finish with a depth of just 54mm.
In addition to the N4Plus, the smart modules individually store, amongst a host of other important data, the calibration detail. This is read automatically when any module is replaced. The smart nature of the modules adds to the ease and speed of maintenance which can be approached by front or rear.
With 21 years professional experience in LED display, the company notes that its commitment to advancing the capabilities of LED technology in line with the fast-paced needs of global sport, has granted the company a high position in the field. As a result, Absen has provided high-quality LED display services for the world's top sporting events such as the FIFA World Cup, the UEFA European championships, the NBA and the Formula 1 World Championships.
Absen says it enjoys the market's trust in its products and services and continues to work closely with its partners in sport to achieve more firsts alongside them.
Click on "View Slideshow" on upper-right corner for additional images of the NBA arena installation by Absen.
If you enjoyed this article and want to receive more valuable industry content like this, click here to sign up for our digital newsletters!