More Than Just Ice: Just Add Power Delivers at Hertz Arena
Just Add Power's scalable video distribution system can deliver any source to any of the 244 displays in Hertz Arena.
Leave a Comment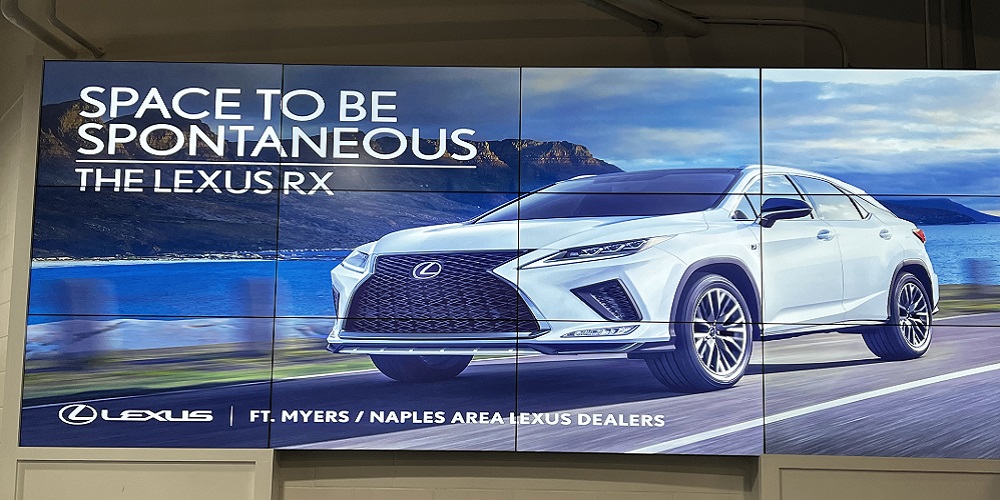 Photos & Slideshow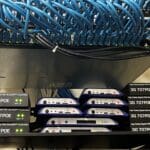 ---
Hertz Arena has perfected the AV-over-IP slapshot. Home to the Florida Everblades ice hockey team, the arena recently underwent extensive renovations. One of the most noticeable upgrades is the installation of 244 displays throughout the facility. Troy Friedlander, CEO of IT Entertainment, created a display design that would drive the new digital landscape. Additionally, Just Add Power provided a versatile AV-over-IP system for Hertz Arena.
Need for Digital Displays
According to a statement, digital signage was one of the most pressing reasons for the new displays. Previously, the arena's signage consisted only of physical signs. The signs required a lot of resources to make and install and were limited in visibility and location. In the era of digital displays, they also failed to captivate visitors. The new digital signage solutions would thus offer a more immersive and dynamic feel to the arena. At the same time, it would provide new opportunities and increase revenue.
Friedlander says he is no stranger to designing display systems that get noticed and generate revenue. He has designed signage installations for hospitals, stadiums and arenas. These include the Tampa Bay Lightning at Amalie Arena and Orlando City Soccer Club at Exploria Stadium.
IT Entertainment asserts its mission is to put TVs where they can pay for themselves and provide the easiest possible management experience for operators.
Building a Scalable and Reliable Solution
At Hertz, displays are strategically mounted around the venue: in the luxury suites, on pillars at the entrance, menu boards, in the restaurant, and Hertz Club, the pro shop, as well as in offices, the board room, and locker rooms. In addition, there are 12 1×3, one 1×4 and 1×5, two 2×2, and one 3×4 video walls. Sources include 50 BrightSign media players, 13 DirecTV boxes and a live camera feed.
Friedlander took the arena's new fleet of screens up a notch. Instead of a costly and complex IPTV solution, he sought out an AV-over-IP system that would provide the flexibility to send any video source to any screen.
For the Hertz arena, Just Add Power emerged as the key for creating a scalable, reliable and versatile AV-over-IP system, per a statement. The Seminole, Fla.-based company specializes in eliminating the need for a traditional video matrix. These matrixes are expensive and limit organizations in capacity and capability. Matrix systems also require long cable runs that can quickly max out limited budgets.
However, Just Add Power uses a unique and modular approach that pairs every screen with a receiver and every source with a transmitter that optimizes the IP network. Should the arena want to add more displays or sources, it only requires simply adding another Just Add Power receiver or transmitter. Thus, it creates a scalable solution that also keeps pace with future demands and capabilities.
Driving the AVoIP System
"Just Add Power provides an innovative way for smaller venues to compete with the IPTV amenities that larger venues offer without huge budget," Friedlander notes. "It's also easier to commission, manage and grow the inventory of displays and sources, thanks to the system leveraging the arena's common network backbone. It cuts down on the time it takes to program the system while simplifying the control experience, which is a necessity in arenas because there are many operators. They can easily switch video sources and drive revenue."
Just Add Power has built a reputation for performance using VLAN switching to distribute audio and video with zero detectable latency in commercial projects. Friedlander worked with Just Add Software, a developer of configuration and control solutions for the Just Add Power platform, and created a one-of-kind system for Hertz Arena.
The system utilizes 13 VBS-HDIP-705POE and 52 VBS-HDIP-707POE transmitters from Just Add Power. Through this, it affords ultra-low latency from source to screen and supports up to 4K Ultra HD resolutions with HDCP 2.2. The platform enables seamless switching between any HDMI source. It also supports all uncompressed lossless multichannel audio formats, including Dolby Atmos.
Just Add Power's VBS-HDMI-505POE, VBS-HDMI-518AVP, and VBS-HDMI-508POE models support the displays and videowalls at Hertz Arena. The system integrates videowall functionality, enabling displays' installations in portrait and flipped configurations. Additionally, it provides image push, pull and pop features for added screen tailoring. What's more, the built-in scaler automatically adjusts the picture to fit the screen.
For Hertz, the Just Add Power transmitters are supported by eight Cisco 500X switches running in a stacked configuration. These are spread out through four equipment closets in the building. This distributed topology eliminates the need and the expense of running cables from all the screens back to a main head-end.
Managing the Displays
Control is provided via RTI's XP-8v control processor. Managers and staff can control the display and source feed via iPads or iPods/iPhones running RTI's Control App. Managers can easily change screen content by simply tapping a source to select it and then choosing a channel. Wit this, they can select the screen or screens they want to display it on.
Also Read: Just Add Power's 3D Booth Now Open to Integrators
With Just Add Power's tiler, managers can display up to four images in a picture-in-picture configuration on any display. A live preview window lets them confirm their selection before making it official. For the screens installed in the suites, users are provided an iPod programmed with RTI's Control App. This allows them to easily select the channel or switch to the in-house feed.
For the menu boards, sources include 15 seats of PingHD Engage software, which ties into the venue's Fiserv/Bypass POS system. This allows them to update menu items and prices in nearly real time, including limiting alcohol sales when required. The food and beverage operator can manage changes right from the app.
"The arena's management team saw the value of being able to put any video source anywhere right away," Jon Ogden, owner of Just Add Software, proclaims. "It's very flexible, scalable and has features baked in to provide a seamless presentation no matter the screen make, model, or orientation."
"With Just Add Power, we increased their marketing revenue vastly," Friedlander concludes. "The system will pay for itself in a year."
Click on "View Slideshow" on upper-right corner for images of Hertz Arena.
If you enjoyed this article and want to receive more valuable industry content like this, click here to sign up for our digital newsletters!