Phoenix Suns Take Fan Engagement to a New Level with Transformed Arena
Christie Spyder X80 multi-windowing processors manage content on massive new lobby displays at Phoenix Suns Arena.
Leave a Comment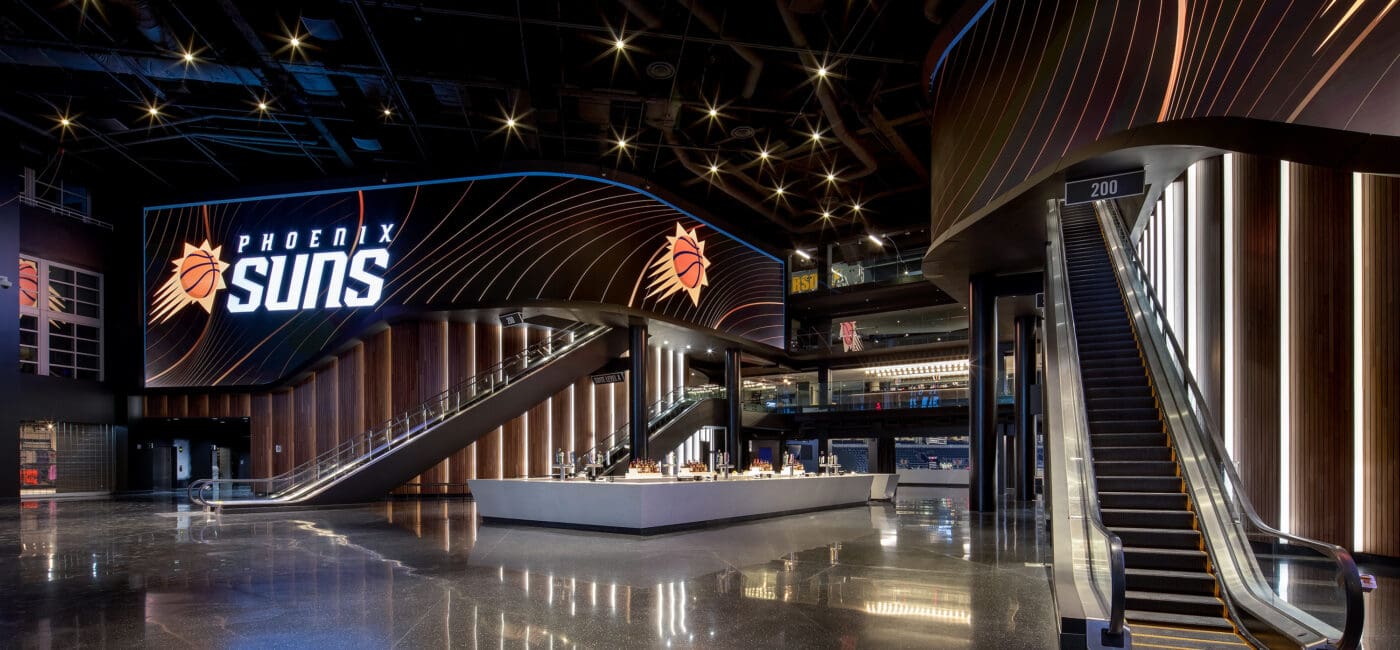 Christie Spyder X80 multi-windowing processors are helping to deliver a stunning new fan experience at the Phoenix Suns Arena.
As part of a massive renovation of the entire arena, the new lobby area has been outfitted with 7,000 square feet of LED displays, with the Spyder X80 driving content to engage and educate fans as they enter the building.
The 29-year-old venue underwent a $230 million modernization with state-of-the-art improvements that allows the Suns to deliver a world-class guest experience. The transformation included upgraded fan amenities, technology and more.
Stranger Production, which specializes in sports and broadcasting video processing and automation, commissioned the Christie Spyder X80 processors that are used to drive content to the LED walls in the new lobby area.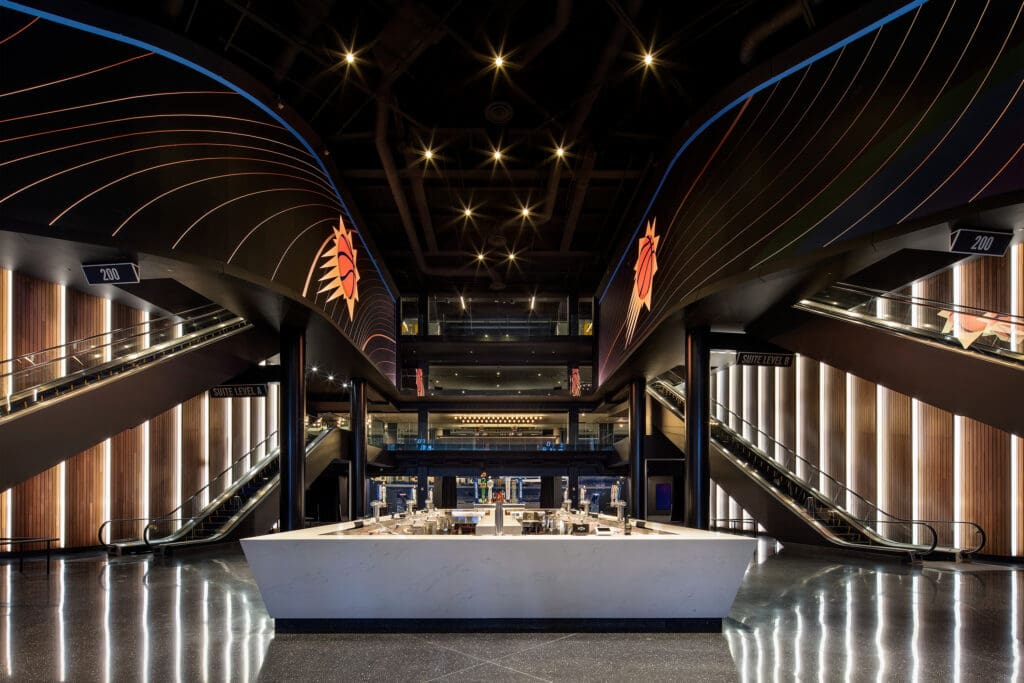 Inside Phoenix Suns Arena
Two custom, curved LED displays welcome fans to the arena inside the reimagined Phoenix Suns Arena pavilion. One display measures 26 feet high by 202 feet long and the other 26 feet high by 113 feet long, and display a combined 64.8 million pixels.
Two Christie Spyder X80 processors (one used as the primary processor, and the other as part of a back-up system) were installed to deliver content to the displays.
The system is designed so the Spyder X80 is the central processor of the pavilion LED displays, said Stranger Production owner Eric Howell. Video is fed from computers to the media processors, into the Spyder.
Related: Houston Cougars Engage Fans with Christie On-Court Projection Mapping Experience
The display is customizable, including advertising, video feeds and pre-game content and different types of media and content can be layered using the Spyder, he said. Additionally, content can be synchronized on the displays throughout the arena, said Howell.
The system is using 12 of the 16 outputs available on the Spyder X80 and all 20 inputs. Says Howell, "We're using a lot of pixels – 64.8 million pixels are managed by the Spyder – and there's still room for one more display," said Howell.
"We have a history in commissioning Christie Spyder for large-scale sports and arena installations—and for me, it comes down to shear horsepower with 24 inputs and 16, 4K outputs. We are able to get multiple technologies converted to the same display type," he said.
If you enjoyed this article and want to receive more valuable industry content like this, click here to sign up for our digital newsletters!