Understanding the Power of Planning When Installing AV Systems of Any Size
Johnson Controls gets involved with its system installation clients—no matter how big or small—at the design phase so there are few surprises along the way.
Leave a Comment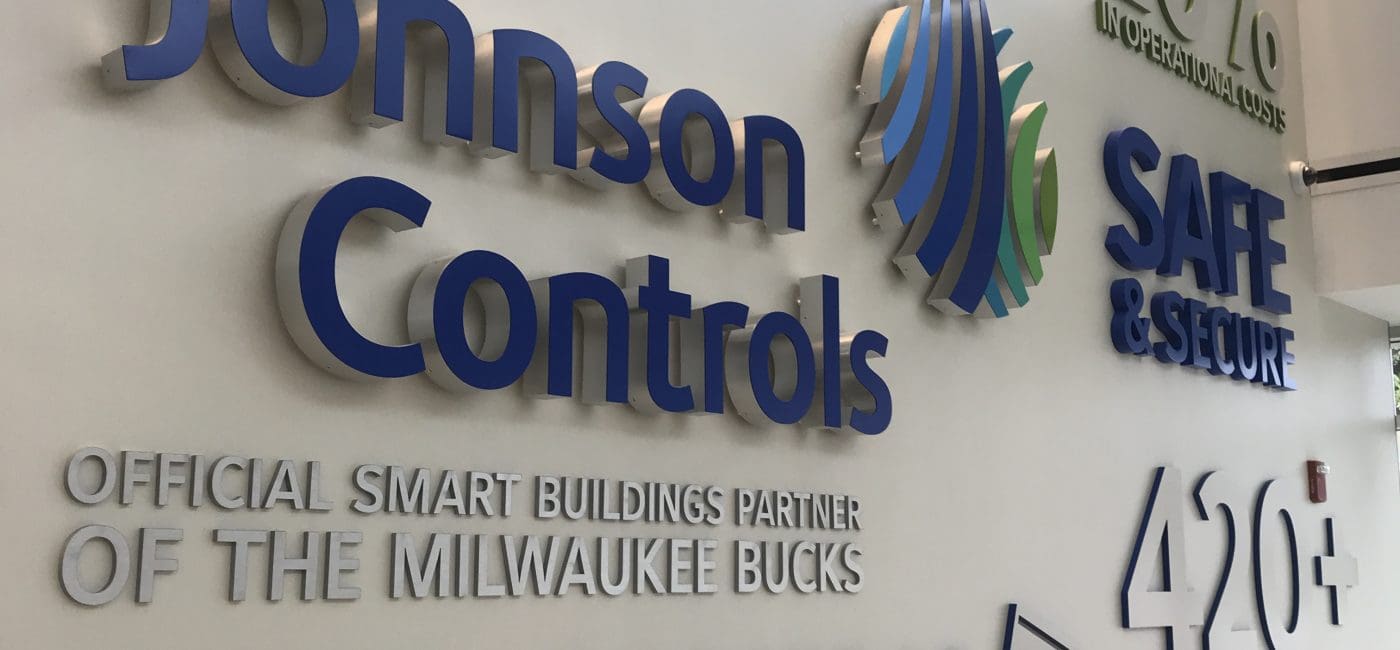 The successful opening of a half-billion-dollar sports arena doesn't happen without a lot of planning. That may seem obvious, but too often, a lack of preparation will mean a whole lot of scrambling as the scheduled opening day approaches.
The team from Johnson Controls worked closely with a group from the Milwaukee Bucks to ensure Fiserv Forum wouldn't run into any of these issue when they pulled the curtain back on the building late last summer, just in time for some concerts before the NBA season began.
And, even though some of the faces may have changed during the five-plus years between the initial conversations and ribbon-cutting on the new arena, the overall mission of being ready for just about anything remained the same throughout the process.
They talked about the process during a panel discussion at Johnson Controls headquarters in Milwaukee this week.
"Security was part of the planning from the beginning," says Adam Stockwell, VP of security for the Bucks, who joined the team about three years ago after a lengthy career with the U.S. Secret Service.
Because the majority of the technology for Fiserv Forum lives in the cloud, there's an element of future-proofing throughout the facility, says Matt Pazaras, senior VP of business development and strategy for the Bucks.
"We're able to pivot quickly," he says.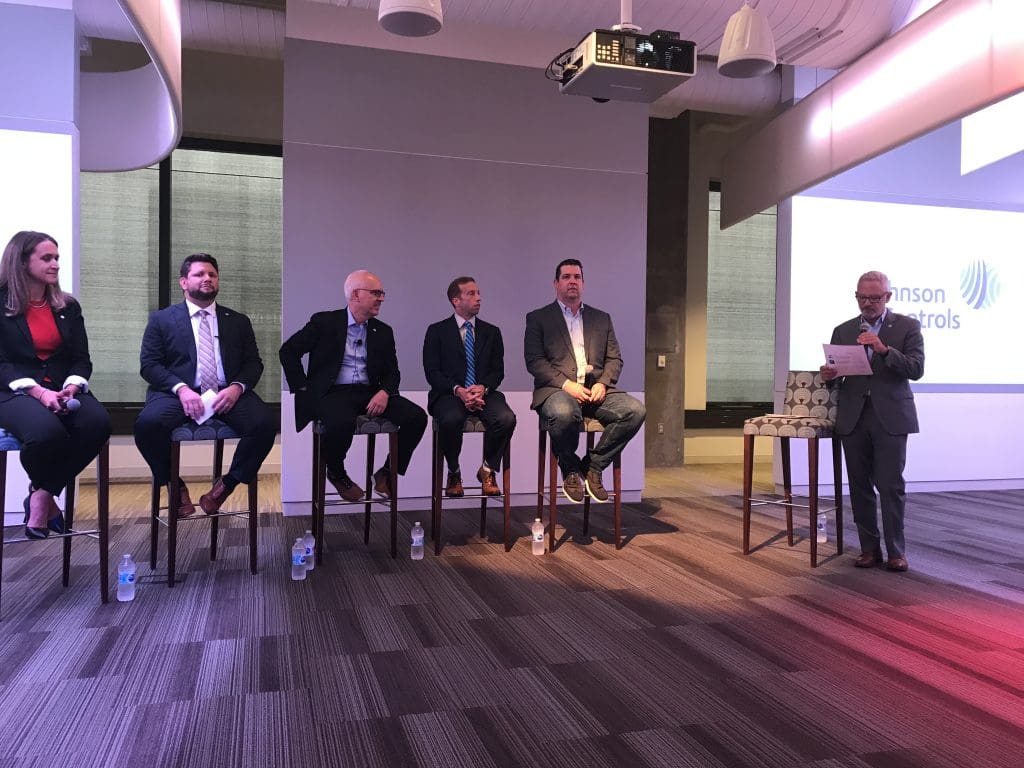 Failing to Plan is Planning to Fail
Having an integration partner involved in the early stages of planning and development of installing AV systems certainly helps, says Johnson Controls VP of building-wide systems integration for building solutions Jim Nannini. The company was part of the talks on Fiserv Forum since they started in 2014 and 2015.
"As an industry, we get wrapped up in physical beauty," he says. "This is about combining physical beauty with digital beauty."
Nick Treder, business manager for Johnson Controls' connected technologies sales business, says planning ahead is truly the key to a successful AV outcome. Because Johnson Controls often gets involved with projects at the design phase, they have more influence over how they turn out.
"It's about preparing for the path a client is going on, integrated technology into the overall project and setting that to the experience the business owner wants to have," he says. "That starts with building the right team and having early engagement."
Whether it's a large project like Fiserv Forum or a small mom-and-pop retail operation, planning is still the number one priority, says Heather Naida, VP of advanced solutions in construction for Johnson Controls' North America operations.
"All customers have different needs but all of them need upfront planning," she says. "It becomes harder to connect these disparate systems when they wait. We want to not only help their building work for them, but also to share their vision to succeed."
If you enjoyed this article and want to receive more valuable industry content like this, click here to sign up for our digital newsletters!