Mankin Media Spurs New Orleans Church's Strong Comeback
Franklin Avenue Baptist Church saw its congregation scatter after Hurricane Katrina. When they returned, they brought Mankin Media to create a new space.
Leave a Comment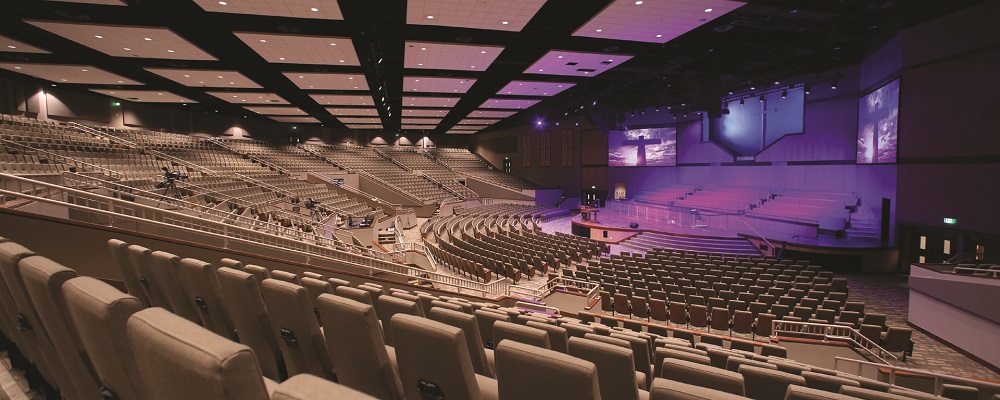 Hurricane Katrina struck the Gulf Coast in 2005, so why are we still talking about it in 2019? Folks from impacted areas such as New Orleans are still dealing with ripple effects from the devastation. New Orleans' Franklin Avenue Baptist Church is an example. Prior to Hurricane Katrina, it was a growing church poised to expand to a second campus. That all changed after Katrina scattered its congregation away from the Gulf Coast.  
As time rolled on, congregants returned to Franklin Avenue Baptist Church, and the need to expand became stronger than ever. However, perhaps fueled by the Katrina experience, the church's goals evolved.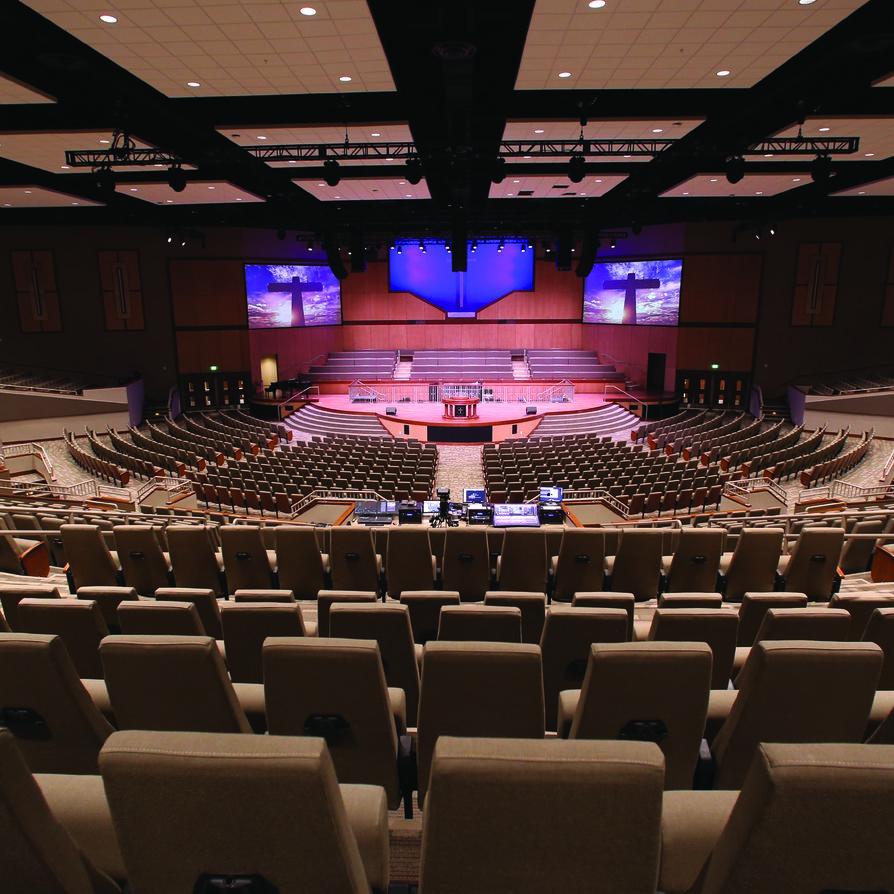 It no longer wanted to expand to a second campus. Instead, it wanted to start from square one to build a facility where they could all congregate together and meet future needs.  
The church and its community turned to seasoned house of worship (HOW) market integrator Mankin Media to build out the audio, video and lighting systems in a new 3,500-seat sanctuary. 
'4D' Process Facilitates AV Project
Franklin Baptist Church's leadership had some significant goals with the new facility when it came to leveraging technology.
They wanted to build a facility that would enable all of their congregation to fit into one room while maintaining high-quality audio and video coverage regardless of where congregants are seated.  
Technology-wise, they wanted to demonstrate a big step up from their previous facility. Mankin, meanwhile, has processes in place to help HOW clients take ownership of the implementation plan.
The Mankin Media 4D process — Dream, Develop, Deploy, Defend — allowed the church staff to know the plan from the beginning and enabled them to make necessary adjustments as the project progressed. 
Franklin Baptist Church's technology team wanted to have experience insurance to help them ensure maximum uptime. In other words, they wanted to invest in supporting the project's long-term success. 
The Mankin Media Solution
The Franklin Avenue team decided to include Mankin Media's Guardian, which is a monitoring service that provides support for all deployed audio-video-lighting (AVL) systems.
The service links Franklin Avenue's production systems to Mankin's network operations center (NOC). This enables the staff and volunteers to pick up a phone and call Mankin's staff if help is needed.  
Mankin's Guardian team has the system schematics and can see the system in real time, enabling all monitoring of their system to happen in real time. 
With Mankin's Guardian Lifeline service, the church is just an intercom button away from broadcast engineers that are staffed on Sunday mornings from the Guardian NOC in Franklin, Tenn.  
As for the challenge of sitting all 3,500 congregants in an AVL sweet spot, Mankin stepped up. It installed 59 Chauvet moving lights to help provide dynamic lighting options. It installed a video system to both capture, record and then stream the worship and sermons to other locations around the building and over the Internet.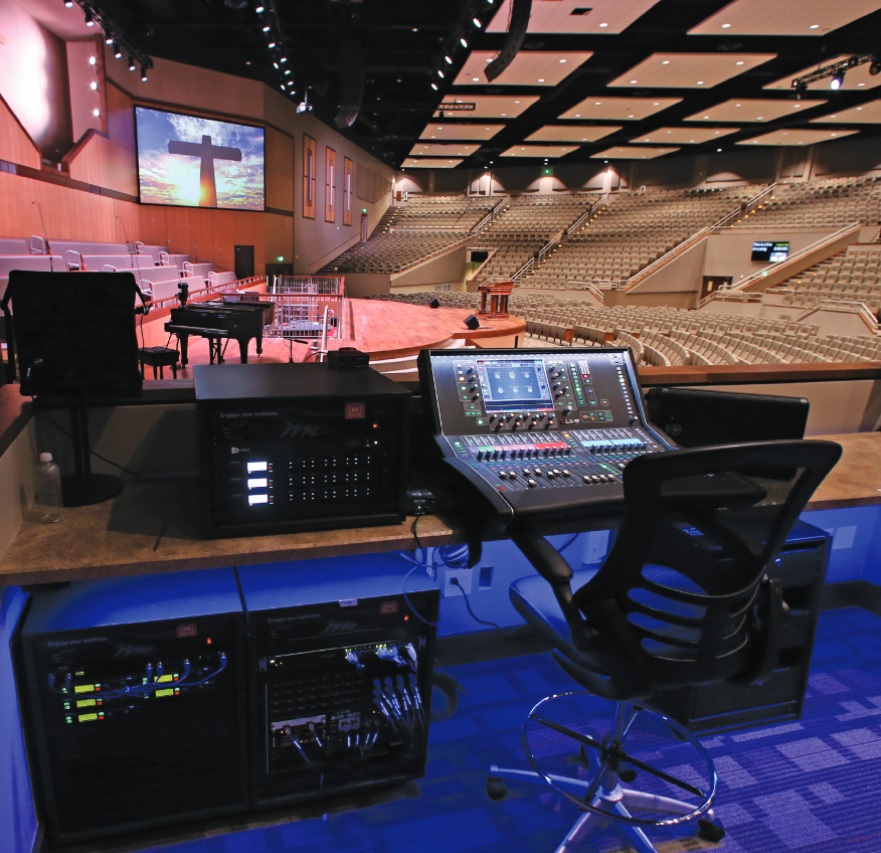 The Impact
 on Franklin Avenue Baptist Church
In all, it was an 18-month design/deploy process. Communication was essential to both parties, according to Mankin Media. The integration firm presented an iPad to the church elders in 2017 to help speed coordination meetings.
"It was important for the Franklin Avenue Baptist Church leaders to see the renderings and files that our engineering team was producing every month," says Ben Mankin, president. 
"It was easy to deliver an iPad with the correct collaborative applications on it to have status report meetings." 
Related: 16 of the Best Church Speakers to Serve the Houses of Worship Market
In the end, Mankin succeeded in leveraging audio, video, lighting and managed services to create intimacy and clarity along with ongoing support to a church community that very much needed it.
Equipment Highlights
L-Acoustics 

S

peakers

 

Shure 

M

icrophones

 

Digital Projection

 

Da-Lite 

S

creen

 

Chauvet 

L

ighting

 

Yamaha 

A

udio 

C

omponents