Renkus-Heinz Elevates Audio at Most Holy Trinity Church
The audio system provided by Renkus-Heinz has helped the congregation stay engaged during worship services.
Leave a Comment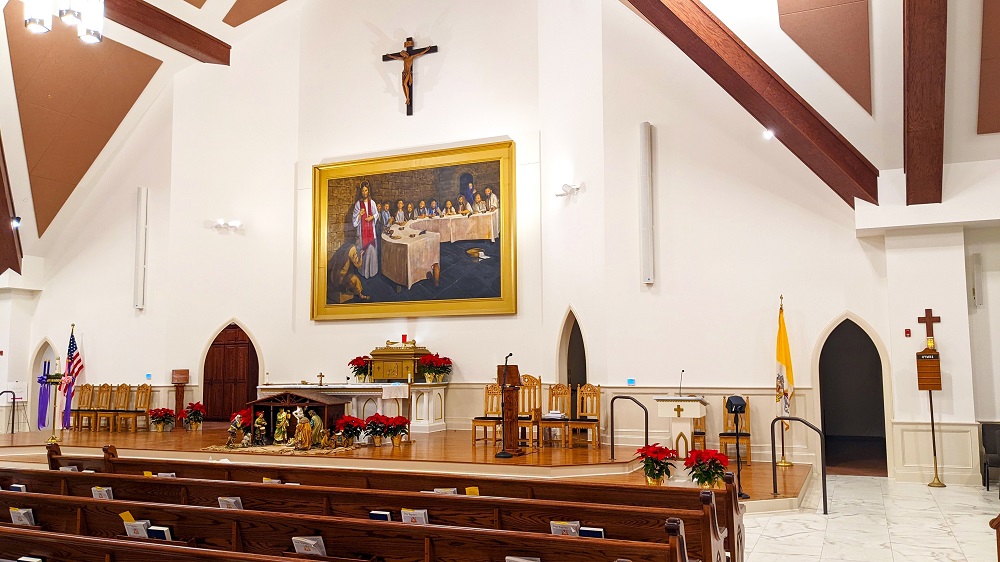 Located along the warm waters of the Gulf of Mexico, Most Holy Trinity Catholic Church of Pass Christian, Miss., has served the spiritual needs of the community for over 150 years. After five years of planning and effort, the new church opened its doors in 2021. The sanctuary features high ceilings with hard tile flooring and solid wood pews, making for a highly reverberant environment. An audio system from Renkus-Heinz emerged as the ideal solution to help the congregation stay engaged during worship services.
Outfitting the Solution
The church contacted Rain Jaudon, owner of Magnolia AV Solutions, to design an audio system for optimal coverage in both the sanctuary and the upstairs choir loft. Jaudon, in turn, contacted independent manufacturer's representative Richard Hembree of Griffith Sales Associates to assist with the installation.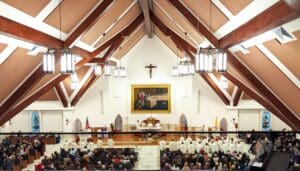 "Steerable arrays work best in reverberant spaces," says Jaudon. "The combination of adjustable pattern control with exceptional speech intelligibility make them a perfect choice for many houses of worship."
The team attached acoustic panels to the ceiling to reduce the sanctuary's reverberation time. Meanwhile, they deployed a pair of ICONYX IC24-RN steerable arrays at the front of house to provide targeted acoustics for the congregation. Additionally, two ultra-compact DC12/2 steerable arrays were installed as fill loudspeakers in the church transept.
Also Read: Hall County School District Outfits Campuses with Renkus-Heinz Sound Solutions
The team also mounted multiple compact 4-inch CX41 loudspeakers on microphone stands and utilized as personal monitors for the choir. It also included a CA82-RD1 point source flown from the ceiling to support the general audio needs in the choir loft.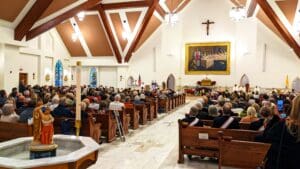 Both the church leadership and parishioners expressed their delight on the Renkus-Heinz audio system, stating "the choir sounded like angels."
"I've been installing Renkus-Heinz loudspeakers since 2008. They are solid performers and the company stands behind its products," adds Jaudon. "I recommend Renkus-Heinz whenever possible."
If you enjoyed this article and want to receive more valuable industry content like this, click here to sign up for our digital newsletters!