HDMI Splitters & Switchers, Which One is Right For You?
Learn about the differences between HDMI splitters and switches and which products within the Ocean Matrix toolbox is right for you
Content from our Sponsor
Leave a Comment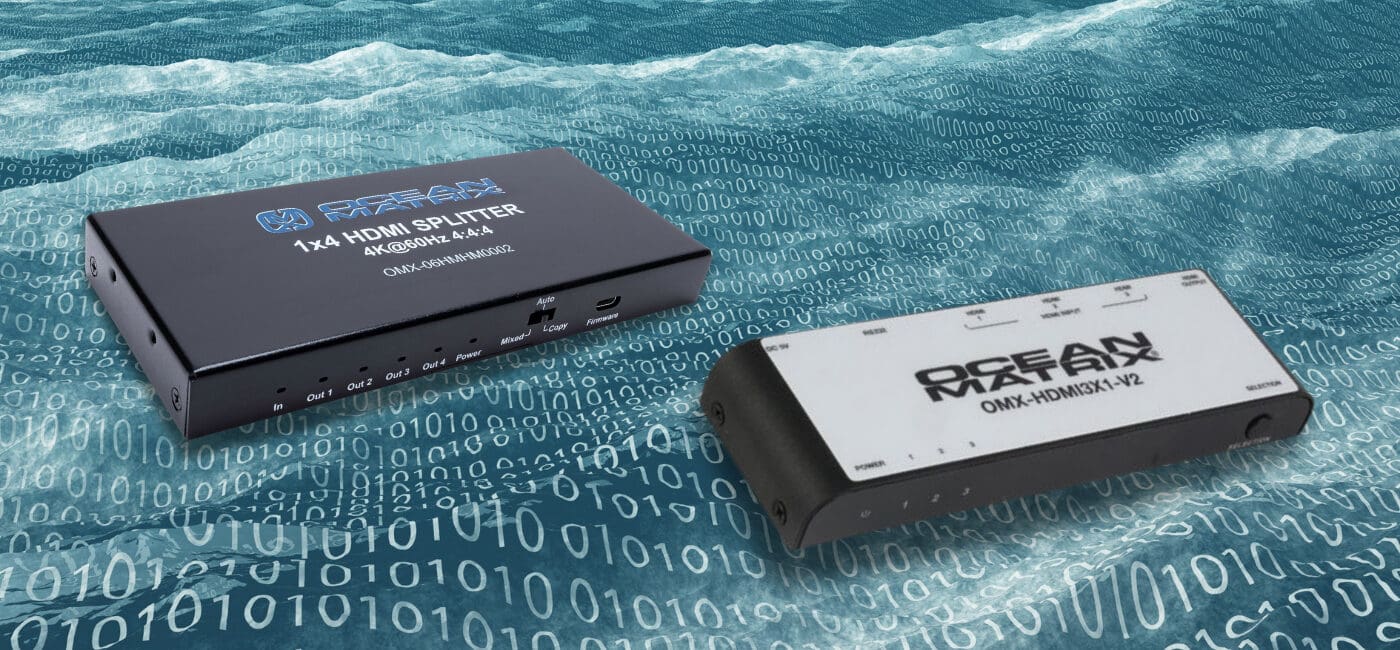 HDMI Splitters and Switches are here to get you past your lack of HDMI ports but they are so easily confused. Which one is right for you?
In short, an HDMI splitter is a pretty simple piece of tech that accepts almost any incoming HDMI signal which then duplicates the signal and can send to multiple outputs. A switch, on the other hand, allows you to select which signal is sent to a singular output. When you want to plug multiple devices into the single HDMI port in your setup, a TV, for example, you will quickly realize you need additional inputs which is where an HDMI switch's utility shines.
These units are incredibly useful in a plethora of settings including classrooms, offices, and even many modern home entertainment setups.
The Ocean Matrix OMX-06HMHM0002 for example is an HDMI 2.0 1×4 splitter equipped with HDCP 2.2 and resolution downscaling. This splitter distributes HDMI video and audio from a singular source such as a camera, Blu-Ray, or digital signage player, to up to 4 HDMI displays simultaneously, with no signal degradation or loss. The unit supports video resolutions up to 4K @60Hz as well as the latest HDMI digital audio formats, is equipped with built-in EDID management, and supports mixed 4K & 1080p display outputs.
On the switcher side of things, the Ocean Matrix OMX-HDMI3X1-V2 4K/UHD 3×1 HDMI 2.0 switcher is perfect for your switching needs. The OMX-HDMI3X1-V2 switcher routes three HDMI source devices into one high definition HDMI TV or projector with resolutions up to 4KX2K@60Hz. HDMI source selection can be made with a remote control or from the RS232 serial port on the switcher.
Ocean Matrix has many options of industry standard splitters and switches for all of your application needs. Check out our website to learn more!