Eaton's Intelligent Power Management Helps IT Systems Avoid Outages
Eaton's new Intelligent Power Manager (IPM) 2 software gives IT managers greater control over power infrastructure before damaging outages.
Leave a Comment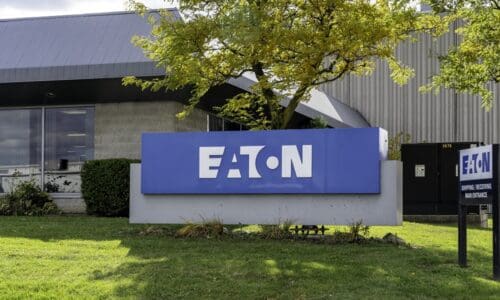 Power management company Eaton announced a new milestone in disaster avoidance for distributed power infrastructure with the global launch of its Intelligent Power Manager (IPM) 2 software. As part of the Eaton Brightlayer Data Centers suite, IPM has been redesigned with a new user experience that meets the growing needs of information technology (IT) managers for enhanced visibility and control over power infrastructure in enterprise or edge computing environments to avoid costly outages.
"From education and healthcare to retail and hospitality, digital transformation is driving more critical infrastructure than ever to distributed IT environments as organizations seek to bring data closer to their end users," says Mike Jackson, director, Offer Management, Data Center software, Eaton. "Managing power in this environment becomes more critical as many edge facilities lack on-site IT support staff. We've redesigned IPM with these trends in mind to further simplify remote management of power and deliver business continuity across a broad range of applications."
Download: The Importance of Uninterruptible Power Supplies
Businesses operating distributed IT environments face the constant threat of outages; without staff on hand to manage and mitigate unplanned power events, these outages can cause lasting and costly downtime for critical equipment.
Eaton's IPM disaster avoidance software gives IT managers greater control over their distributed power infrastructure, enabling them to remotely monitor and manage equipment and mitigate power events before they cause damaging outages. The new version features a redesigned user interface, more options that make it easier to automate processes and configure policies, and enhanced visualization and contextualization options to better understand the status of IT equipment from anywhere at any time.
In addition to offering additional flexibility and configurability, the new version of IPM features integrations with leading IT platforms from Eaton Alliance Partners such as VMware, Nutanix, Dell EMC and others, enabling seamless power management in a multitude of customer IT environments. Additionally, the latest version of IPM builds on Eaton's commitment to cybersecurity through integration with Eaton's Gigabit Network Card and Industrial Gateway Card, the first UPS network cards in the industry to meet the UL 2900-1 cybersecurity standard.
The Eaton Brightlayer Data Centers suite equips data center and IT managers with a full suite of applications that includes everything from data center infrastructure management with capacity analytics and 3D visualizations to advanced, automatic remediations and cloud-based analytics that help predict power component failure.
If you enjoyed this article and want to receive more valuable industry content like this, click here to sign up for our digital newsletters!