4 Ways Your Firm Doesn't 'Speak IT' Well Enough and How to Find Fluency
Conversations with technology decision makers, like IT directors, often give AV integrators the shivers. But there's no need to be so afraid to speak IT.
Leave a Comment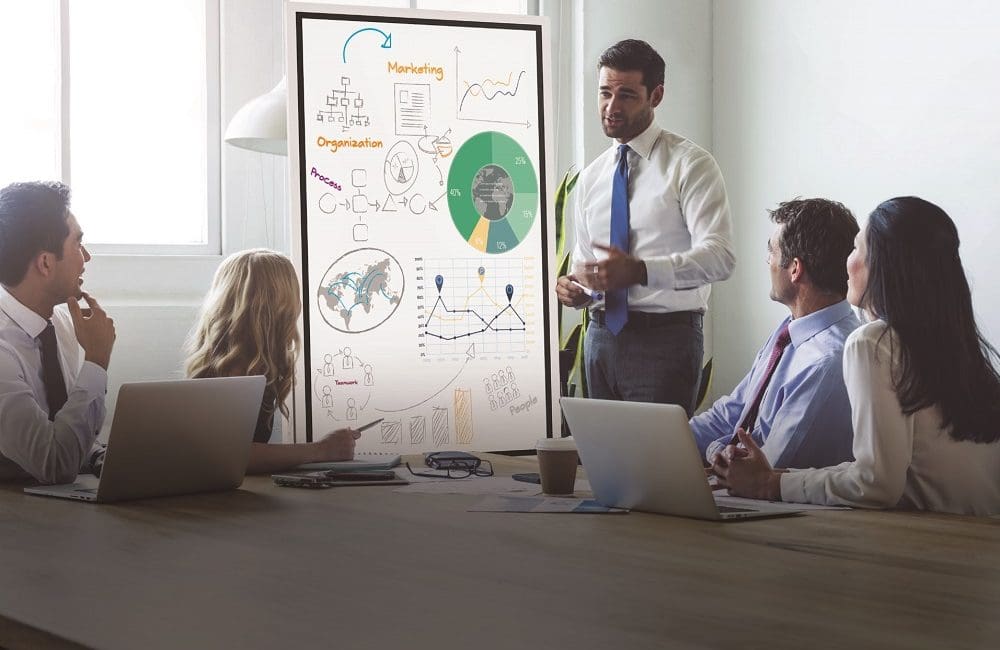 The jig is up. We know that, for most of you, the technology decision makers you're dealing with most are IT directors. We also know that most of you don't believe you're well-equipped to "speak IT" with them.
We know all of this because of our most recent research survey, which asked over 130 integrators about various topics, including their confidence in addressing technology decision makers with IT backgrounds.
The results showed that almost half of you think you need to build more confidence in IT directors' eyes…
Wait, WHAT? This is still a worry for half of you?!
Forgive us for phrasing it in such a judgmental tone… but we are seriously concerned that such a large portion of our AV integrator respondents might suggest such difficulty with a task that has become so commonplace.

The old 'AV/IT convergence' hat has been hung, folks. If you're still looking for it, you might have a problem.
It's our opinion — one we've cross-referenced with some of the most experienced IT-friendly integration firms in the business — that you'll have a hard time growing business without having team members who all speak IT to at least some degree.
Roadblocks to Speaking IT
IT Directors have become the key technology decision-makers, but many integrators find themselves struggling to speak with them in a meaningful way, never mind a way which earns their business.
We suspect this communication breakdown isn't as complex as you'd think. Here's where we think integrators go wrong: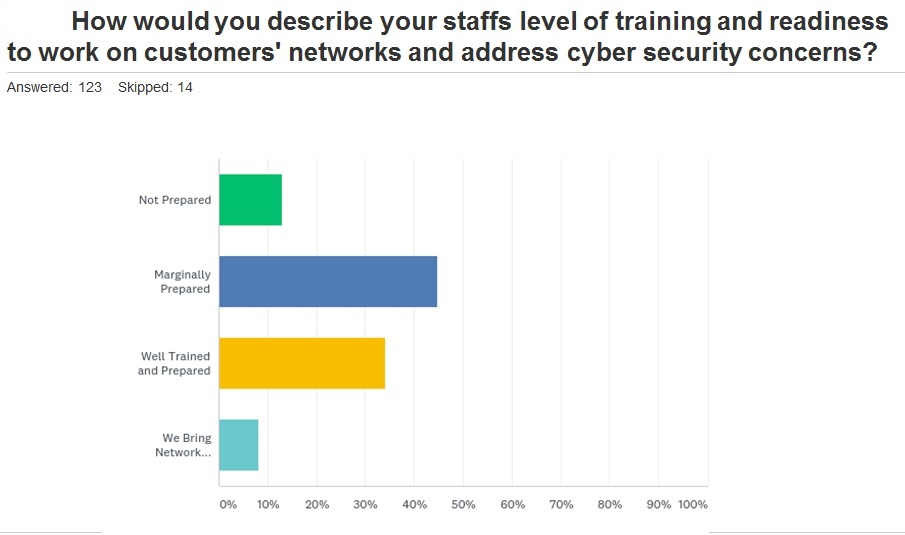 You're not hiring with technology decision makers in mind
Brent Edmunds, president of Stone Security, feels that any integration firm should actively hire people who have network knowledge — and train those who do not.
"If you don't hire people who can speak with network administrators about bandwidth concerns and basic network configuration, then you will have a hard time growing your business. You don't need to be Cisco Certified experts, but you need to be able to 'speak IT' and show that you are comfortable dealing with servers, switches and IP addressable devices," he says.
You don't understand just how much language matters
Don't get into conversations about networks or segregating networks – IT directors need specifics on separating that network and if such an action is truly needed. Try your hardest not to just approach initial conversations from just an AV perspective.
Technology decision makers need to immediately know what's on a proposed control network, what's on an audio network, what's on their primary client network, and — most importantly — if any of these should be the same one.
Hearing you ask them for setup advice will not go over very well.
You don't have a security protocol to give them at the start
It's much better to provide IT directors a physical document doxing your own company's general security protocol and work from there than for them to ask you hard questions you may not be able to answer off-the-cuff.
"If you don't come from a company that's already doing networking, the antennae's are up," says Todd Hutchins, chief technology officer at USIS.
"I think you're going to be tested to find out what you know before you have access."
Bringing your company's outline from the start makes you seem more prepared for breach eventualities — but it also opens doors to managed service opportunities.
You aren't making communication a two-way street
Humble yourself. You each can speak some of the other's language, but it is extremely important to have relevancy to each other and understand each other's goals.
Network topography is specific to each project – it would be careless to talk specifics about it without knowing your client's specifics. But it is just as careless to talk technical AV with an IT director — something we see integrators doing all the time.
In his blog post on knowing one's audience, AV systems consultant Paul Konikowski says you should avoid using any AV acronyms.
"You might say OMP meaning Operations & Maintenance Plan, and they may instead hear:
Office Managing Partner
Occupational Maternity Pay
Open Market Purchase
Discuss any trends you are seeing in flexible work or education environments. Ask them if they have any divide/combine spaces, but instead, use the term 'airwalls.' How often do these rooms get combined or separated? How do the systems work when combined or separated? And how well do they work for the typical room usage?"
The weakest link in a secure environment is a person installing or delivering a system and how much or how little they know about that environment. If integrators are to have better conversations with technology decision makers in the IT department, they have to prove a dedication to balanced, open communication.
If you enjoyed this article and want to receive more valuable industry content like this, click here to sign up for our digital newsletters!