These IT and Networking Certifications Will Come In Handy For AV Pros
As IT becomes a bigger part of pro AV, consider taking these exams and learning more about IT concepts before it's too late.
Leave a Comment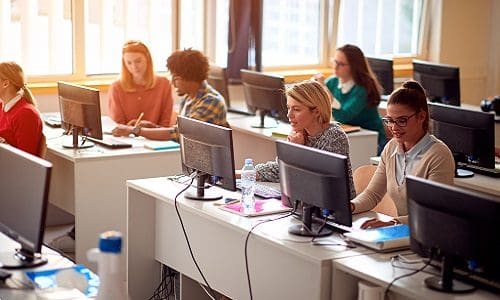 As I wrote about in Commercial Integrator today, AV is very quickly becoming a subset of IT, and the latter skills are soon going to be a necessary part of the job whether you like it or not.
I explored this topic after stumbling upon a post on the r/CommercialAV page on Reddit in which someone was lamenting how the industry has become boring to them, with only incremental improvements to products.
Other replied, saying they're continuing on down the AV education path by learning other relevant skills like networking, programming and more to "really understand this brave new world of AV over IP," as one user put it.
The person then listed several networking certifications they are pursing that will help give them the skillset they need to stay relevant in the tech industry.
Here are some of those, and a few other entry-level IT-related certifications you should consider pursing to help prepare you for AV over IP, aside from the very necessary programming courses from Crestron and other AV titans.:
If those don't help prepare you for the inevitable swallowing of AV by IT, check out Microsoft's large library of exams and certifications on things like Azure, Microsoft 365, Microsoft Teams and more.