CI Exclusive Interview: SDVoE Alliance & AVI-SPL on the New Certified Design House Program
In an exclusive interview with CI, the SDVoE Alliance and AVI-SPL discuss what it means to be an SDVoE Certified Design House.
Leave a Comment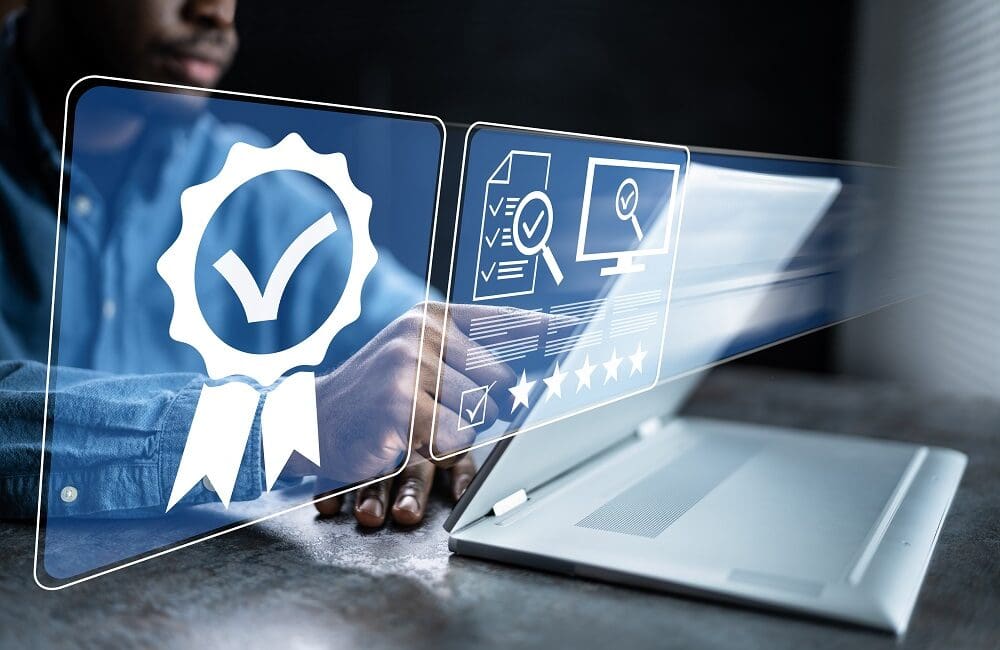 Commercial Integrator had an exclusive opportunity to chat with the SDVoE Alliance and AVI-SPL regarding its recent announcement of the new SDVoE Certified Design House program. AVI-SPL, the Tampa, Fla.-based digital enablement solutions provider, is the first systems integrator to earn the distinguished certification.
The Montreal, Canada-based SDVoE Alliance is, of course, a nonprofit consortium of technology providers collaborating to standardize the adoption of Ethernet to transport AV signals in commercial environments. The SDVoE Certified Design House program is a qualification for commercial AV companies to show their expertise in delivering SDVoE systems to end users.
The Difference Between SDVoE Certified Design Partner Program and Design House Program
The SDVoE Certified Design House program expands on the SDVoE Certified Design Partner program. The difference, according to Justin Kennington, president of the SDVoE Alliance, is about "individuals showing their competence and their ability to understand and manage an SDVoE system. This new Certified Design House is about telling the world about the companies that have made the investment." The SDVoE Alliance's certifications publicly recognize experts in the creation of SDVoE systems that take advantage of AV-over-IP scalability.
Any company that designs, integrates or installs AV systems can receive Certificated Design House recognition after a minimum of 25% of their technical staff obtain the Certified Design Partner certification. This is available to pursue online. At least 85 members of AVI-SPL's technical staff have completed the certified design partner program, and that number is only growing.
Kennington says, "If you like the sound of this technology, and you want to build an AV-over-IP network for your installation, you can count on the fact that there's 85 people [at AVI-SPL] who know [this technology inside and out]. You're going to get a system that works, installed in the right way. You're going to call a company; you're not going to just call an individual."
According to the SDVoE Alliance, since 2018, more than 2,000 AV professionals have individually qualified as SDVoE Certified Design Partners. "It is past time for us to recognize that many companies have staked out a leadership position in delivering sustainable, flexible AV-over-IP solutions to end users," Kennington declares.
How Can SDVoE's AVoIP Infrastructure Help Solve Supply-Chain Issues?
Integrators are still running into substantial supply-chain issues, Kennington says that, if integrators choose to rely on SDVoE-based solutions, they can swap one participating vendor for another without having to throw everything out and start over on a totally new platform.
The Certified Design House program allows for global consistency, and it empowers participating integrators to leverage SDVoE Alliance partners' solutions. Indeed, it opens up the opportunity for integrators to leverage all the products that are available in the SDVoE ecosystem to battle back against supply-chain challenges and provide solutions that transport video in new ways.
SDVoE originally came to market to offer a path to get away from traditional matrix switching and converge some of that technology onto the network, explains Kennington. The network-based technology has been built on a standard set of APIs. "It means a lot for us to be able to partner with the industry in a way that is agnostic, too," he adds. "The ability to get the…video across [the network] in a way that allows us to choose the different products and solutions that are available out there."
A Powerful Way to look at Software Defined Systems
When asked if this certification is a new "must have" for savvy integration firms moving forward, AVI-SPL's John Richards, CTS, director of engineering, systems integration, says, "It's a great foundational starting point for learning about an AV-over-IP 10Gb solution. There's a lot of uncertainty when people hear that it's an AV-over-IP system that requires 10Gb infrastructure, and I think it helps simplify the overall understanding." The key questions, he says, are really what SDVoE and the AV-over-IP approach bring, as well as what features elevates this approach and what these solutions are doing. "I think it's an extremely powerful way to start looking at software-defined systems," Richards attests.
How Integration Firms Can Get SDVoE Design House Certified
According to Kennington, "It's no surprise to see AVI-SPL setting the pace among system designers and installers, and I am absolutely thrilled to welcome them as the first SDVoE Certified Design House. I invite the rest of the pro AV community to join in, as well."
Kennington continues, "We want this to be a community. That's what makes us strong. And we want everyone to be in here. We want everyone to know how to use SDVoE and the value of it so that end-user community has a place to go when they are interested. Where do I get it? I want to have an answer. I want to say look, here's the list of Certified Design Houses. Or, if your existing integrator doesn't know SDVoE, let's find somebody new for you on this list. That's our goal. We want this program to be large, and we're working to grow it already," he says.
Systems integrators interested in applying for the SDVoE Alliance Certified Design House status can visit the SDVoE Alliance's website. Once qualified, companies can begin utilizing Certified Design House credentials in their marketing and communications.
Individuals can become certified by completing and passing the Design Partner Certification courses. Click here to register for the SDVoE Academy and complete the courses. Courses are available with Chinese and Spanish subtitles.
If you enjoyed this article and want to receive more valuable industry content like this, click here to sign up for our digital newsletters!