IBM Sterling Supply Chain Suite Helping Clients Untangle Global Supply Chains
With IBM Sterling and Red Hat OpenShift, clients can build intelligent, self-correcting, Watson AI- and IBM Blockchain-powered supply chains.
Leave a Comment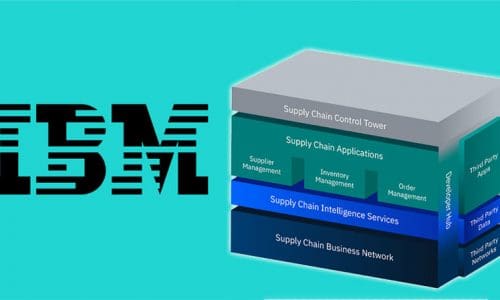 IBM this week introduced a new integrated supply chain suite, embedded with Watson AI and IBM Blockchain and open to developers, to help organizations "make their supply chains smarter, more efficient and better able to make decisions to adjust to disruptions and opportunities."
The IBM Sterling Supply Chain Suite, built on the foundation of Sterling B2B Network and Sterling Order Management, "enables manufacturers, retailers and other types of businesses to integrate critical data, business networks and supply chain processes," according to the IBM announcement.
It also helps business to "capitaliz[e] on the benefits of technologies like Watson AI, IBM Blockchain and the Internet of Things (IoT)," the announcement says.
"These intelligent, self-correcting supply chains are designed to learn from experience, creating greater reliability, transparency and security while providing new competitive advantages," according to the IBM announcement.
The IBM Sterling Supply Chain Suite represents a secured, open platform with hybrid-cloud support that enables organizations to integrate their own data and networks—and the data and networks of their suppliers and customers.
"This flexibility enables enterprises to update and tailor their supply-chain solutions to meet their unique business needs. The open-architecture capabilities are strengthened by IBM's recent acquisition of Red Hat, the world's leading provider of enterprise open-source solutions," according to the company.
"Supply chains are now mission-critical systems for all businesses to drive success and profitability," said Bob Lord, senior VP of cognitive applications and developer ecosystems for IBM. "Many organizations have risen to the top of their industries by building efficient and agile supply chains.
"By modernizing supply chains on top of open, hybrid-cloud platforms and infusing Watson AI, IBM Blockchain and IoT into their networks, the IBM Sterling Supply Chain Suite can help companies across all industries enter a new era of global competitiveness," said Lord.
How IBM Sterling Supply Chain Suite Helps
IBM sees a $50 billion market in technologies that will enable global businesses to digitally transform their supply chains. "IBM," Lord said, "means to be number one in that market."
The IBM Sterling Supply Chain Suite platform connects to each supply chain's unique supplier ecosystem. Innovations include:
Trusted Connectivity.The IBM Sterling Supply Chain Suite provides secured connectivity and collaboration with customers, partners and suppliers. Enterprises can leverage IBM Sterling's existing multi-enterprise business network, a community of more than 800,000 preconnected trading partners executing 3 billion transactions a year.
Real-Time Intelligence. Applications and control towers, embedded with AI and trained in supply chain, provide end-to-end visibility, real-time alerts and recommendations that can be automated for self-correcting actions to drive better business outcomes.
Tailored Solutions. The IBM Sterling Supply Chain Suite allows systems integrators and developers to build, extend and integrate tailored supply chain solutions that can interoperate with other business networks and applications. It also enables clients to bring in third party data, so that all connected applications and networks can benefit from it. The Suite's Developer Hub provides a global community of developers, open-source programs and a library of knowledge resources to help quickly solve unique supply chain challenges.
Hybrid-Cloud Integration. The Suite's enterprise-ready containerized software, along with IBM Cloud Paks, allows clients to extend the value and reach of their legacy applications and data. This hybrid approach means clients have the freedom to choose where to run their workloads and the ability to link them to value-added services in the IBM Sterling Supply Chain Suite.