WyreStorm Launches NHD-600-TRX, an AVoIP Solution for AV Integrators
WyreStorm introduced its NetworkHD 600 Series 4K60 4:4:4 10GbE SDVoE Transceiver as an AVoIP solution for AV integrators.
Leave a Comment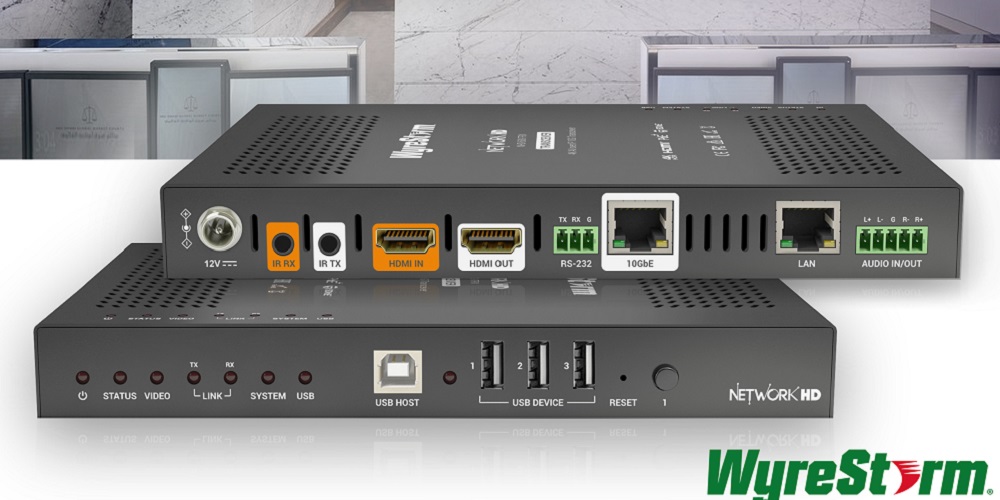 WyreStorm recently introduced its brand new NetworkHD 600 Series 4K60 4:4:4 10GbE SDVoE Transceiver. The N.Y.-based WyreStorm's AV-over-IP solution was first released in 2015. After several years, the company says its 600 NetworkHD series remains a preferred device of choice for many professional AV integrators.
However, the new product comes redesigned from the ground up specifically to suit the modern AV industry's requirements. It is the culmination of the innovative design expertise and advanced production techniques gained over the past years in AV-over-IP development.
Features of the NHD-600-TRX
According to WyreStorm, the new NetworkHD 600 series is built entirely with the latest modern chipsets. It also has flexible options that allow full control over the transceiver's operations. Moreover, it reduces the number of separate models you need to manage.
Additionally, the new device is significantly smaller and lighter than previous models. Furthermore, the NHD-600-TRX displays a high level of performance from the source to the display supporting content up to 4K 60 Dolby Vision.
Also Revisit: 3 Questions with James Meredith of WyreStorm
The company adds that the NHD-600-TRX also has advanced multi-view processing. This helps the device support up to 16 different windows with full control of sizing and layering. Besides this, it also has video wall processing with bezel correction.
According to WyreStorm, the NHD-600-TRX is designed exclusively with AV performance and flexibility in mind. Thus, it is a small and powerful unit packed with an array of professional features. These include uncompressed 4K video support, zero latency and flexible processing modes that can achieve instantaneous AV switching.
WyreStorm's NHD-600-TRX's operability and flexibility makes it suitable for professional AV projects and smaller installations. It is also well-suited to video and audio for a wider array of installs.
For additional product information, visit WyreStorm.com.