Advantech Expands Membership in the SDVoE Alliance
The SDVoE Alliance, a nonprofit consortium of technology providers, announced Advantech has expanded its membership as a contributing member.
Leave a Comment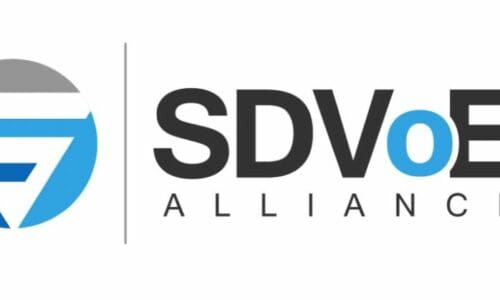 The Montréal, Canada-based SDVoE Alliance announced that Advantech expanded its membership in the Alliance. Its new status is as a contributing member. The SDVoE Alliance is, of course, a nonprofit consortium of technology providers. Together, they collaborate to standardize the adoption of Ethernet to transport AV signals in professional AV environments. Meanwhile, Advantech provides high-quality, trusted video solutions.
In recognition of the SDVoE Alliance's standardization of low-latency, 4K, AV-over-IP distribution, Advantech added a range of SDVoE-compliant offerings. These products join the company's 4K video-processing portfolio. Moreover, they're aimed at medical, industrial and professional audiovisual applications. Advantech's SDVoE-compliant products include a 4K SDVoE hybrid encoder/recorder and an HDMI-over-IP multicast transceiver system. In addition, there's an SDVoE 4K live-video capture card compatible with other SDVoE-ecosystem offerings.
Advantech Builds on SDVoE Alliance Involvement
Justin Kennington, president of the SDVoE Alliance, expresses excitement to have Advantech renew and expand its membership in the Alliance. He says, "Within the last year, Advantech has introduced new video transmission and processing solutions that have benefited SDVoE's global members and customers." Kennington adds, "We look forward to Advantech's new product introductions and expansion into new market verticals."
Ted Feng, director of the video solutions division at Advantech, notes that the company developed a series of SDVoE-compliant products. Indeed, that directly results from Advantech joining the SDVoE Alliance. He continues, "We found the advantages of easy installation, high compatibility and premium product quality provided by SDVoE technology are appealing to the majority of customers."
Feng underscores Advantech's commitment to cultivating several vertical industries. Therefore, he says, the company plans to integrate SDVoE technology into various products, combine software and hardware with applications, and promote Advantech's SDVoE-compliant video transmission and processing solutions to customers in many industries.
In recent years, industry demand for remote data collection and real-time content management has been quite strong. As a result, AV-over-IP applications have increased dramatically. AV-over-IP technology supports high-quality audio/video transmission over long distances without latency. Thus, it's particularly well suited to content-streaming applications.
For previous Commercial Integrator coverage of the SDVoE Alliance, check out our website archives.
If you enjoyed this article and want to receive more valuable industry content like this, click here to sign up for our digital newsletters!